Description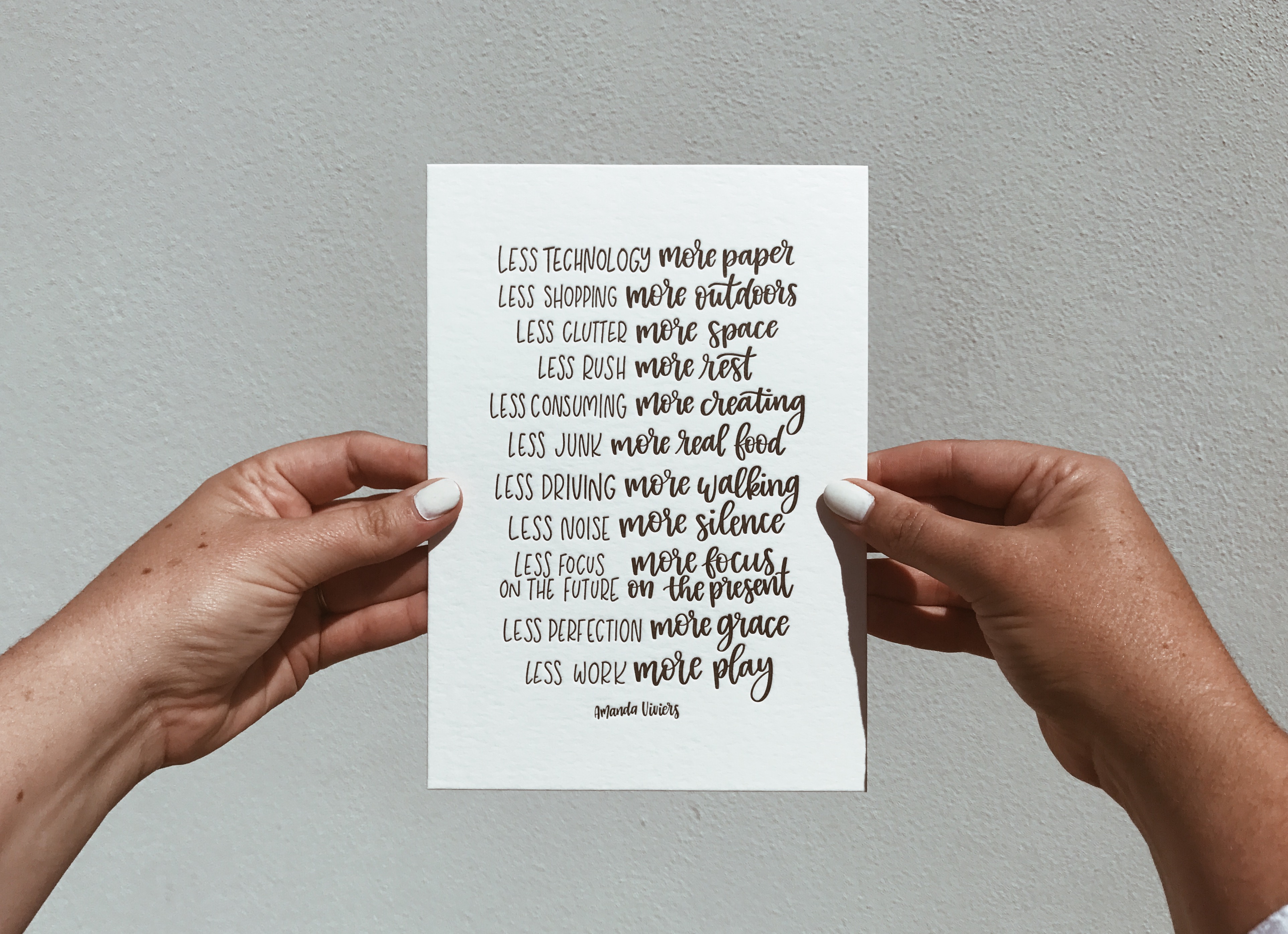 This stand-alone letter press print Less and More is a perfect piece of Artwork for your home.
It was Letterpress printed on the 1952 Heidelberg 10×15 platen, using hand mixed ink by Ann Ong from Whiteman Park Print.
Featuring original hand-drawn illustration by Liss Smith and poem from Amanda Viviers written in 2017.
15cm x 20cm  image centred on A5 speciality paper
Fits into a standard picture frame.
Printed on off-white 300gsm Wild (FSC certified and contains 35% cotton)
Packaged in clear cello sleeve with backing board.
Free postage within Australia and processed within 7 days.