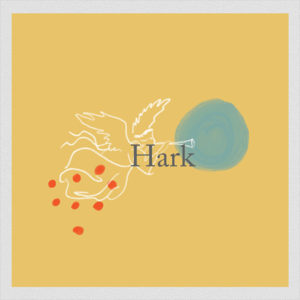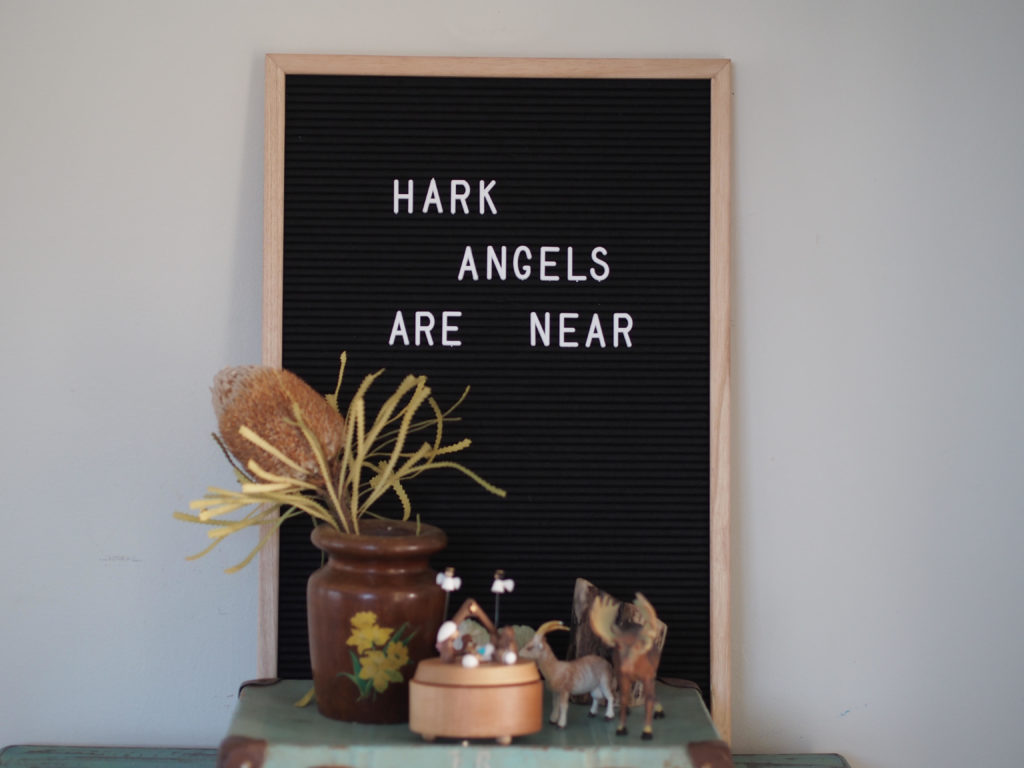 I met him sitting in the back row of the church, he was sad because his great Granma had passed away and they shared a birthday. We sat a while and as I started to listen to his passion for people and those hurting, my heart leaned towards this unlikely suitor.
We would go out to dinner with friends and eat our favourite Red Thai Fish Curry and as I listened and discovered that he had a silent passion for angels. "One day I want to get a tattoo of an angel, I think they are powerful beings."
To the everyday person, this would sound a little weird or strange, but to me, it increased my already piqued interest in this man who was both strong and kind in one juxtaposition.
A few years later after much travel, a wedding and little babies in our own manger, the lofty discussions of angels, peace and helping people had been replaced with nappies, choices of schools and the ever-looming mortgage repayment.
We both forgot the moments when we stood in slums in Asia, begging that Angels would protect, lead and guide us home.
Psalm 91: 11 encourages…
For he will command his angels concerning you to guard you in all your ways.
Last Christmas my two littles became obsessed with the lullaby "Hark the Herald Angels Sing". Each and every night, even those ones that we were too tired to sing, you would hear them whisper. "Mum and Dad, you haven't sung us into the protection of the angels."
And once again we would hum, some nights I wondered if the navy sailors who happened to be our closest neighbours could hear me singing this Christmas Carol each evening, hoping that the sun would go down and my kids softly to sleep.
It wasn't until August this year after one hundred and sixty-five renditions of Hark, that I realised the power of these simple words, as I packed my suitcase leaving for India the next morning. I thought travel would become easier as my little people grew older, but it seemed that it became more difficult as their understanding of my far off places that I was going, magnified the distance between our hands.
Maximus, my master of five, whispered the night before I left him for ten days of curry and slums, "It's okay Mum, every night I pray the angels will protect you and they will bring you back home to me."
I wonder if Mary and Joseph, had the same heart leap as they travelled through distant lands hoping to find rest and refuge for their little person who was journeying home. I wonder if their hearts leapt at the sight of far-off beings that held the fragility of the moment in the crucible of that moment.
Luke 4: 10 announces
For it is written: " 'He will command his angels concerning you to guard you carefully.
As we step into this Christmas, with the fragility of life as present as ever, I wanted to pray and encourage you that peace is waiting, in the midst of our vulnerabilities.
Hark! the herald angels sing
Glory to the new-born King
Peace on earth and mercy mild
God and sinners reconciled

Joyful, all ye nations, rise
Join the triumph of the skies
With angelic host proclaim
Christ is born in Bethlehem
Hark! the herald angels sing
Glory to the new-born King
The promise of Joy, the prevalence of peace and the possibility of reconciliation for all is so present in the corridors of this hymn.
Each day over the next twelve days, I will be writing this devotional from the inspiration found in this project. Play the song above and take five minutes to rest and reflect this holiday season around peace. When we #wagepeace in our everyday worlds, our perspective shifts and the clarity around life and love becomes present.
This Christmas, I pray for those who feel isolated and lonely. For those who feel forgotten and disregarded. That they would be reminded that angels are present in their midst and we are all on a journey home. May peace guard our hearts and lives. May grace be present in our words and homes. And mostly that we would be filled with wonder at the disparity of a Saviour resting in a manky manger.
This is my prayer,
In the name of Jesus
Amen.
Day One: Hark.
Amanda Viviers
New Days
, a vision workbook has just been released for download here. A tool to help you reflect, journal and envision at this time of year.