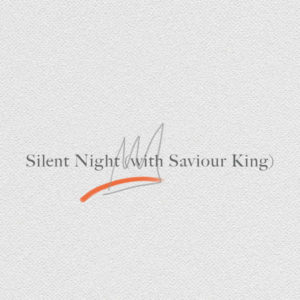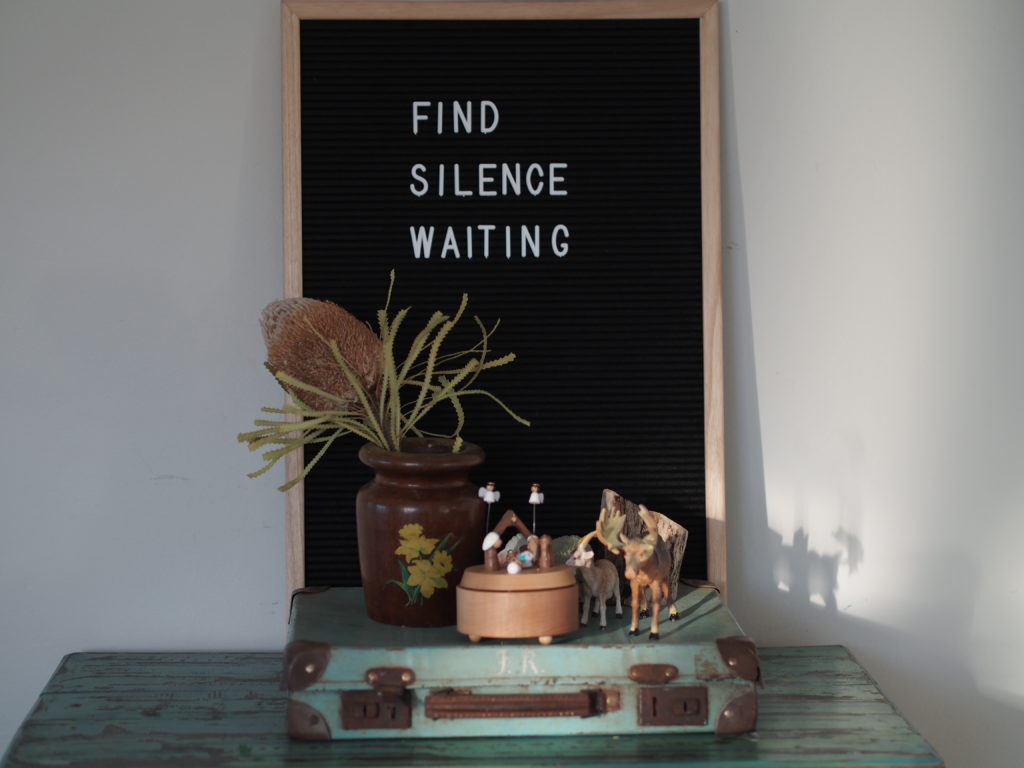 It was the Christmas of snowmen melting in the midst of the searing Australian heat. I cried out from the middle of my sleepless night, please Lord give me rest. My son was all of three and my newborn was just discovering her voice and everything that I had dreamed of for Christmas seemed a distant memory.
We lived in a tiny beach flat, purposed for one maybe two but we squeezed four humans into a space reminiscent of a stable, humble for sure. The greatest prayer I had that Christmas was for sleep and the icing on the cake was silence.
The history of this hymn, "Silent Night" is one full of mystery and haltering tales of people gathering in humble places, with technology failing and the weather howling.
On Christmas Eve in 1818 a blizzard stranded the tiny village of Ogledorf
Nestled in the Austrian mountains. That same day the people of St. Nicholas' church found their organ broken. So the priest and organist began composing a song that could be sung without. An organ yet beautiful enough to express their Christmas joy. All day and all night long they worked and at midnight the gentle carol Silent Night was born the pure clear tones echoed through the hills and the world has been captured by the beauty of that simple song ever since.

Kelly Clarkson
That Christmas in the midst of my novice motherhood haze, my three-year-old boy, became obsessed with a movie, that had no words. The plight of the flying snowman and his little dog became a daily habit in our little beach flat. Whilst this movie played and my son sat transfixed by the paintings and its orchestral soundtrack, it was like my prayer for peace and quiet had been delivered with a pocket of silence.
I didn't realise how much I would long for silence as a Mum. Questions and crying, negotiations and demands, the ever consistent noise of family life overwhelm most days. And then carols like silent night come drifting into my December and I remember the power of contemplation coupled with hushed tones.
Psalm 46: 10 encourages my heart…
He says, "Be still, and know that I am God; I will be exalted among the nations, I will be exalted in the earth."
To wait for that still moment, of meditation and quiet. Too long for space amidst the noise and carve our quiet contemplation in a world obsessed with greed and fame.
If you asked a mother of a newborn (aside from those smirky ones at the park trying to tell us their three-week-old has slept through the night) there is not much calm and peace.
I doubt that stable all those years ago was quiet either. I think sheep would have been complaining and horses conversing. I think doors would have been slamming and yes babies crying. Husbands and wives would have been fighting and innkeepers cooking.
Washing would have been whirring and the wind could have been howling. You see that place of silence had nothing to do with the external, but our internal condition that longs for peace and contemplation.
In the midst of the Christmas noise, this season surrender to the call of silence and see what is waiting for you there.
Silence is uncomfortable because it creates space for the questions to appear.
Silence is unnerving because it can show us that all our striving and competing is all but a whisper in the wind.
Silence is disheartening because we remember that which our heart aches for.
Silence is threatening because we remember our why in the midst of its wings.
Find Silence waiting for you this season, peace is waged in its hallways and hope is discovered in cul de sacs of contemplation.
This Christmas I pray that in the midst of the music, presents and celebration that silence beacons us towards the discomfort of its arms. May we find the answers that we have been seeking. May we discover the perspective that aches for release. Lord help us to surrender to the pain of not knowing and the overwhelming protection of your peace.
In the name of Jesus
Amen
Day two: Silent Night
Devotions inspired by The Peace Project.
Amanda Viviers
New Days, a vision workbook has just been released for download here. A tool to help you reflect, journal and envision at this time of year.