Description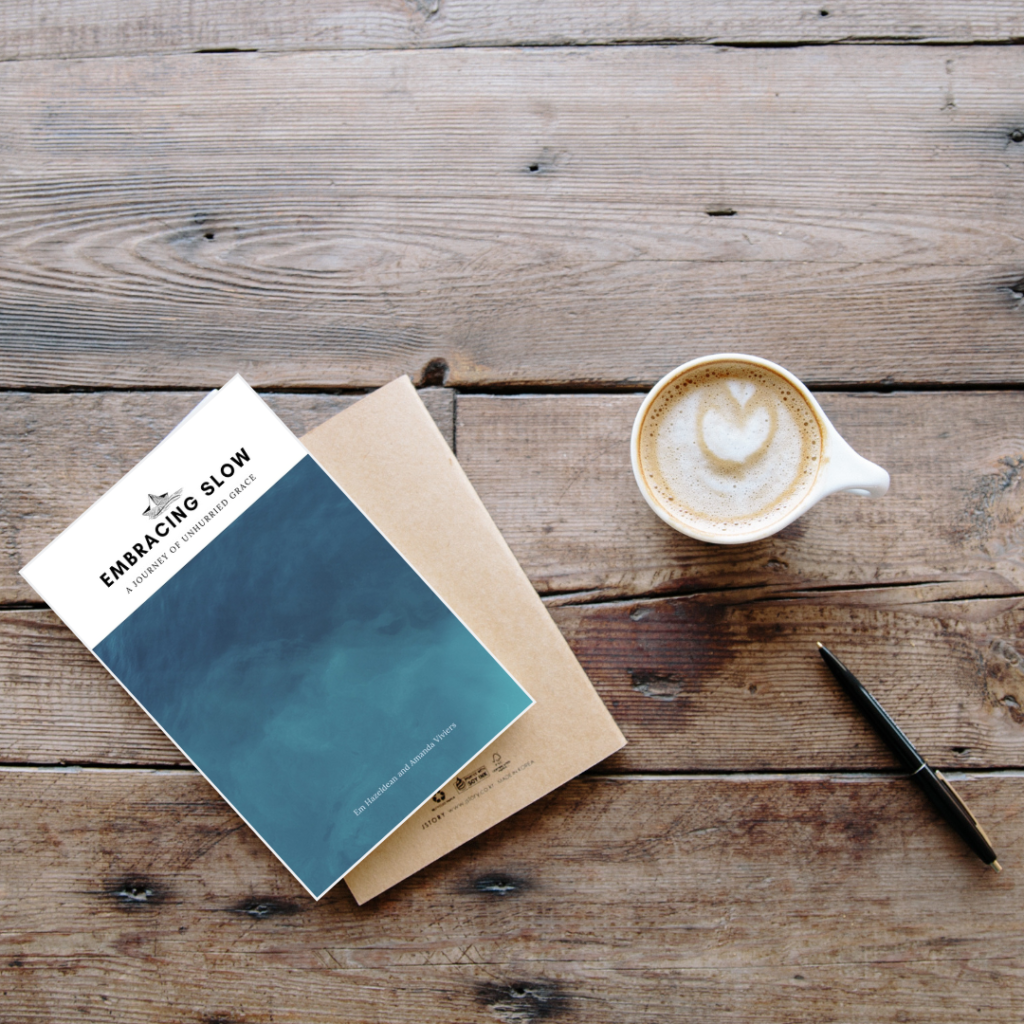 Each Tuesday in the Month of June, we will be rugging up with a cup of coffee and gathering with a small group of women, to walk through our latest release Embracing Slow.
It is a devotional, that walks through a series of scriptures and stories that help us to understand the art of slow. Em and Amanda will be speaking each week and walking you through the book.
Em Hazeldean:
Em is wife to one, mama to three, and friend of many. She is currently studying a Bachelor of Arts in English and Journalism, and blogs at www.emhazeldean.com With a natural ability to lace words together, her writing resonates the beautiful, delicate, raw and real elements of everyday life. She speaks light and hope, and writes from a reservoir of deeply anchored faith, trust and bottomless cups of tea. She believes hugs should be tight, coffee warm and mornings long.
Amanda Viviers:
Amanda can often be found with a pen in her hand, food spilt down her blouse and a fresh story in her heart. She is an Author, Public Speaker and Radio Presenter. 
Would you like to live more present?
Are stress and anxiety marking your days?
Let's gather together and talk. Leave our screens behind and meet some new friends.
$25 for the 4-week series.
9.30- 11 am
Each Tuesday morning at Kent Street Deli, 1 Kent Street, Rockingham. Easy bus and train access.
Grab your own coffee, breakfast or a treat and together let's chat.
Don't hibernate this winter. Embrace Slow.