Description
The power of Pinterest for writers workshop
Do you have a blog, ebook or book and now don't know how to sell it?

This workshop is designed to help you sell your book powerfully through the platform of Pinterest.
Presenters: Klara Donovan and Amanda Viviers
Time: 1.30pm
Cost: $39
What to bring: notebook, pen or a laptop
Where: 1 Kent Street, Rockingham
Are you a blogger struggling to reach an audience?
Do you have an ebook, book or resource and you want to find ways to sell your product?
It can be frustrating when you put your heart into your blog content and website, only for it to go unnoticed. Pinterest is every blogger's secret weapon. We've all pinned recipes, craft projects and home inspo, but have you harnessed Pinterest's epic potential to grow your blog?
Unlike social media platforms such as Facebook and Instagram, where posts generally disappear from your followers' feeds within hours, a pin can thrive for months – or even years – sending readers to your blog the whole time!
Whether you've never used Pinterest to promote your blog before, or whether you've used it with some mixed results, this workshop is designed to help you use this awesome platform to grow your blog.
Some of the things we will cover include:
Understanding how Pinterest really works
Which kinds of blog posts will do well on Pinterest – and how to best promote different types of posts
Setting up your Pinterest profile for success
The elements of a successful pin
How – and when – to pin, and how to use Pinterest ongoing
When used properly, Pinterest can truly be a game-changer for bloggers. Unfortunately there's a lot of mixed and outdated information out there about Pinterest, making it hard to know what's actually going to work for you. After attending this workshop, you should be able to walk away with a clear action plan on how to best utilise this platform for your blog.
Day Program:
SATURDAY WORKSHOPS: 14th September
8.30am- Shut Up and Write
11.30pm- Write Hard workshop
1.30pm- The Power of Pinterest for Writers
FRIDAY 13th September
10am- RESET: finding focus in a distracted world.
AMANDA VIVIERS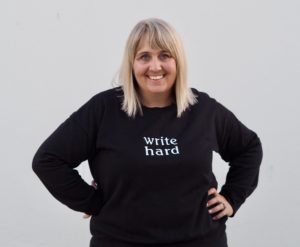 Amanda can often be found with a pen in her hand, food spilt down her blouse and a fresh story in her heart.
She is an Author, Public Speaker and Radio Presenter. Her online course for writers is called WRITE HARD and is ready to activate you in becoming a better writer today.
She is the author of seven books, the most recent "Pause: New Year Vision Daybook". Embracing Slow: A journey of unhurried grace.
Co-founder of "The Boardroom Retreat" an online platform designed to help leaders grow in capacity. Her latest online course Emotional Roadblocks: Anger and Insecurity.
She is a presenter on radio across New Zealand and Australia and is the co-founder of kinwomen; a network created to inspire women. Wife of Charl and Mum of Maximus and Liberty. She lives a creative life, helping people find their voice.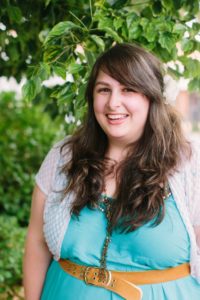 Klara Donovan:
Klara is a wife, mum, writer and blogger. She discovered her passion for writing in high school, when she would skip homework assignments in favour of writing fiction stories and screen plays (unsurprisingly, she failed maths and science, but her English and drama grades were sensational!) In 2006, Klara discovered blogging and has been in love with over-sharing to an audience of internet strangers ever since. When she's not typing up a storm, she is running around after her two beautiful kids, buying too many recipe magazines, cooking eggs on toast and calling her husband every 15 minutes to ask when he thinks he will be coming home from work.
WORKSHOP REVIEW
"Amanda's got a knack for cutting to the chase and simplifying the message so that it's easy to grasp. This makes it clear as to exactly how you should apply what she teaches, and makes this resource perfectly practical.
You've saved me hours of time that I would have spent researching and learning about how to improve in this area. Thank you." Nicola, an E-commerce shop owner