Description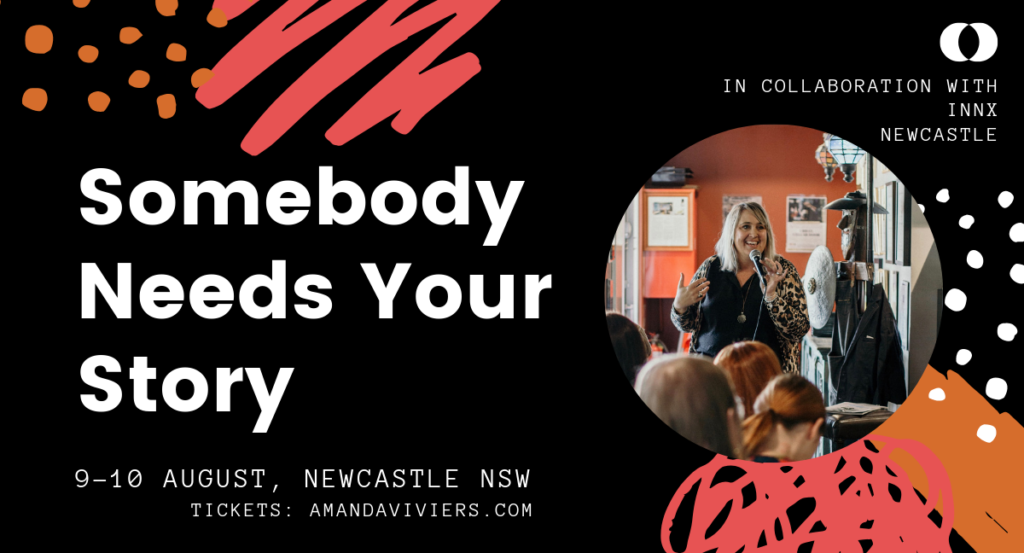 In collaboration with INNX Newcastle
On Saturday the 10th of August, Amanda Viviers (Author, Speaker and Radio Presenter) will be running a series of workshops to encourage writers, social media managers and those wanting to grow more in communicating their story.
Time: 10am
Cost: $59
(all day pass $99 for three workshops Coupon code: Day pass )
What to bring: notebook, pen or a laptop
Content:
STORYTELLING THROUGH SOCIAL MEDIA
This course was created for writers, online business entrepreneurs and for those who want to write for recreation. Storytelling is the greatest asset for our online spaces currently, however, we all get a little stuck in "how" to find your brand voice and develop it through the power of a great story.
In this two hour session with Amanda, she will cover these topics;
10 questions to clarify your story for social media. This session will help you laser focus your communications for the people who need your story.
Facebook, Instagram or Linkedin. Is Twitter dead? or should I be focusing on Pinterest? An overview of current social media trends and the best places to zone in on your audience and the story that translates to them.
Somebody Needs Your Story: the power of authenticity, community and contribution in communicating your story.
Q & A about Social Media, current trends and ways to communicate your story.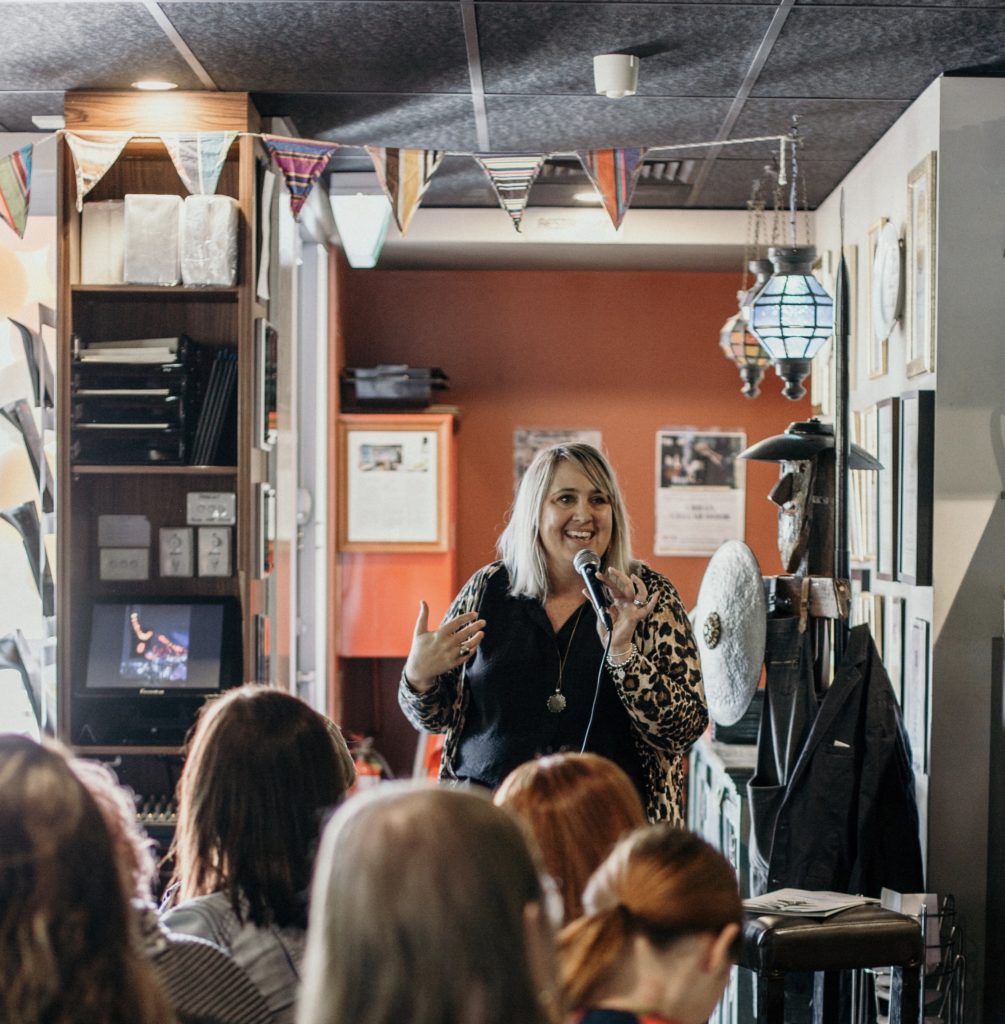 Amanda can often be found with a pen in her hand, food spilt down her blouse and a fresh story in her heart.
She is an Author, Public Speaker and Radio Presenter. Her online course for writers is called WRITE HARD and is ready to activate you in becoming a better writer today.
She is the author of seven books, the most recent "Pause: New Year Vision Daybook". Embracing Slow: A journey of unhurried grace is available to download or pre-purchase the limited print edition here.
Co-founder of "The Boardroom Retreat" an online platform designed to help leaders grow in capacity. Her latest online course Emotional Roadblocks: Anger and Insecurity.
She is a presenter on radio across New Zealand and Australia and is the co-founder of kinwomen; a network created to inspire women. Wife of Charl and Mum of Maximus and Liberty. She lives a creative life, helping people find their voice.
WORKSHOP REVIEW
"Amanda's got a knack for cutting to the chase and simplifying the message so that it's easy to grasp. This makes it clear as to exactly how you should apply what she teaches, and makes this resource perfectly practical.
You've saved me hours of time that I would have spent researching and learning about how to improve in this area. Thank you." Nicola, an E-commerce shop owner
"Write Hard. Amanda's course for writers offers decades of wisdom distilled into jewels of wisdom. Each session builds effortlessly on each other, but what I liked most about the experience was the holistic approach the course took. If writing was as easy as just following a process than all of us would just write effortlessly. What the Write Hard course offers are the understanding and tools we need to work through our own "hard" stuff. By leaning into the hard parts of our story we are able to find the flow that was being blocked. I highly recommend the Write Hard course to anyone who is ready to get real with their own writing and start the journey of embracing their own voice." Diana Henderson, business owner, photographer and authentic brand consultant.