Description

From Friday night 31st of July to Sunday 2nd of August lunchtime, Amanda Viviers is running a retreat for those who need space to write, reflect and reset. There will be moments of great connection with Dinner, lunch and breakfast with fellow writers and then moments of silence as we write together. The places on these retreats always book out fast, so don't delay.
Here is feedback from one attendee;
Klara Donovan- Blogger and writing her first novel.
"I just wanted to thank you with all my heart for arranging that retreat last week. It was so magical, and wonderful, and inspiring, and uplifting. All the good things! You were right, it was a great group of ladies that came and I feel so fortunate to have had the opportunity to connect with each of them, and you too!"
The goal: to write and reflect with a great group of people
The New Norcia Guest House is one of my favourite places to retreat.
Your host: Amanda Viviers
Costs: Donation to Guest House for accommodation and meals suggested price $100 per night (which includes all your meals and a room to yourself)
All meals for residential guests are provided in the Guesthouse Dining Room. The meals offered are simple and home-cooked, visitors receive the same as the monks. They are self-serve in style and are offered in one sitting at the same time as the monks. Lunch is the main meal of the day (three courses) with supper being a lighter meal in the evening.
Please let Amanda know if you have any food ALLERGIES, unfortunately, food preferences will be hard to cater for, but you are able to bring your own food if you are needing a very specific diet. Every meal includes vegetables, vegetarian options and salads.
There are eight twin-share rooms with en-suites and six single rooms and one twin room with shared facilities. Every retreater will get a room by themselves. First in- best dressed, will get the rooms with their own en suite.
All linen and towels are provided.
Program cost: $99 upon application 15 places only.
A series of shut up and write sessions across a weekend, to help you get your writing done.
(non-refundable but is transferable)
Accommodation cost: payable at the end of the retreat via donation.
Retreat Program:
Friday:
5 pm: meet and greet in the lounge room of the guest house and check into rooms
6.30 pm: Vespers (a time of psalms with the monks)
7 pm- Dinner
8 pm: Session in Reading Room with Amanda Viviers and time to write afterwards
Saturday:
8.30- 9.30 am- breakfast served at the guest house
10 am- Shut up and write session
10.45- morning tea break
11 am- Shut up and write session
11.45 am- Lunch
1 pm- afternoon nap, time alone or reading in rooms.
4 pm- communal walk New Norcia grounds with a photography session
7 pm- Dinner
8 pm- Library discussion and feedback of everyone's writing, prepare one piece for feedback. Positive feedback only.
Sunday:
8.30- 9.30 am- breakfast served at the guest house
10 am- Shut up and write session
10.45- morning tea break
11 am- Shut up and write session
11.45 am- Lunch and close of the retreat.
Retreaters are welcome to stay Sunday night to continue on their own retreat.
This retreat is very simple in nature and designed to help give you a framework to write and reflect
If you have any questions, contact Amanda on info@amandaviviers.com
I can't wait to meet you and retreat together.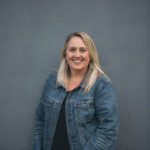 Amanda can often be found with a pen in her hand, food spilt down her blouse and a fresh story in her heart. She is an Author, Public Speaker and Radio Presenter.