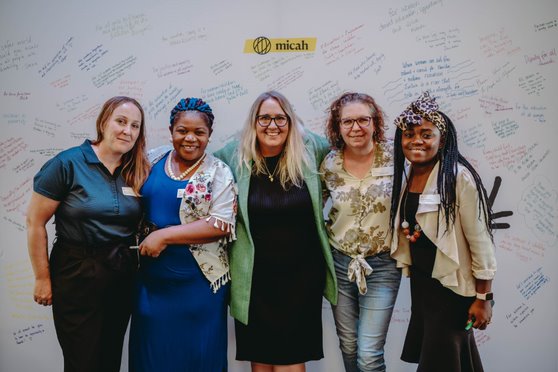 Amanda Viviers can often be found with a pen in her hand, food spilt down her blouse and a fresh story in her heart. She is the Creative Director at Compassion Australia overseeing the Neighbour Agency, as an executive director.
Author, Public Speaker and Radio Presenter with BA double major in English and Comparative Literature and History. She is currently finishing her master's in theology and has just recently graduated from the Australian Institute of Company Directors.
She studied Musical Theatre at WAPPA, birthing her deep love of creativity and innovation. She was a finalist in the Telstra Young Businesswoman of the year and Community Services Award.
She is the author of 13 books. The most recent Begin Again. She is a presenter on radio across New Zealand and Australia and is the co-founder of kinwomen; a network created to inspire women to start conversations that matter.
Driven by a passion for justice, she loves finding innovative ways to support projects for children in developing countries. Wife of Charl and Mum of Maximus and Liberty. She lives a creative life, helping people find their voice.