Description
This retreat practice has changed my life. The rhythm of our every day impacts the shape of our future. Yet, as a society, we do not give much time to pause and reflect. Journaling and reviewing your year can be valuable for emotional resilience, personal growth and self-reflection.
Gentle Rhythms Guided Journal includes:
31 pages of journaling questions and space to write.
This is not a physical product it delivers digitally.
A complimentary Spotify playlist for your personal retreat linked: HERE
Free Coaching Call with Amanda
This year's download includes an opportunity for six coaching calls with Amanda. The download link will deliver with a zoom call link. There will be 20 mins of encouragement and coaching, then 20 mins of writing and retreating collectively, finishing with a time of question and answers with the Author.
Each Friday from the 24th of November till the 28th of December Amanda will host a live zoom room, to help you reflect and conduct your end of year review.
It is 1pm Western Australian Standard time.
Time: Nov 24, 2023 01:00 PM Perth
Every week on Fri, until Dec 29, 2023, 6 occurrence(s)
Nov 24, 2023 01:00 PM
Dec 1, 2023 01:00 PM
Dec 8, 2023 01:00 PM
Dec 15, 2023 01:00 PM
Dec 22, 2023 01:00 PM
Dec 29, 2023 01:00 PM
Journaling and reviewing your year is a powerful tool for personal growth, introspection, and self-improvement. It allows you to make more intentional choices, develop a deeper understanding of yourself, and create a roadmap for the year ahead.
The definition of practise is a verb that describes the habit of repetition and rhythm. This series of creative exercises that are designed to help pattern your year.
Is it time to do it differently? Let's do it together.
Is it time to find clarity?
A retreat is defined as a "period of time set aside to reflect, pray, meditate or study." 
This workbook is designed to be a perfect compendium for a self-guided personal retreat. Use this hashtag to see others taking a day this New Year to retreat also #FutureRetreating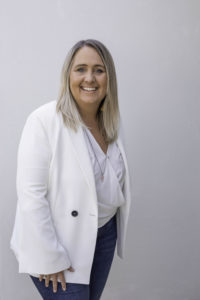 Amanda Viviers can often be found with a pen in her hand, food spilt down her blouse and a fresh story in her heart. Author, Speaker, Radio Presenter, she has published thirteen books and can be found in her beach shack writing her next three. Executive Director at Compassion Australia. Presenter on radio across New Zealand and Australia and is the co-founder of Kinwomen. The co-founder of Change Your Story events creates retreats that help people rewrite their stories. Wife of Charl and Mum of Maximus and Liberty, she lives a creative life, longing to see people live inspired.