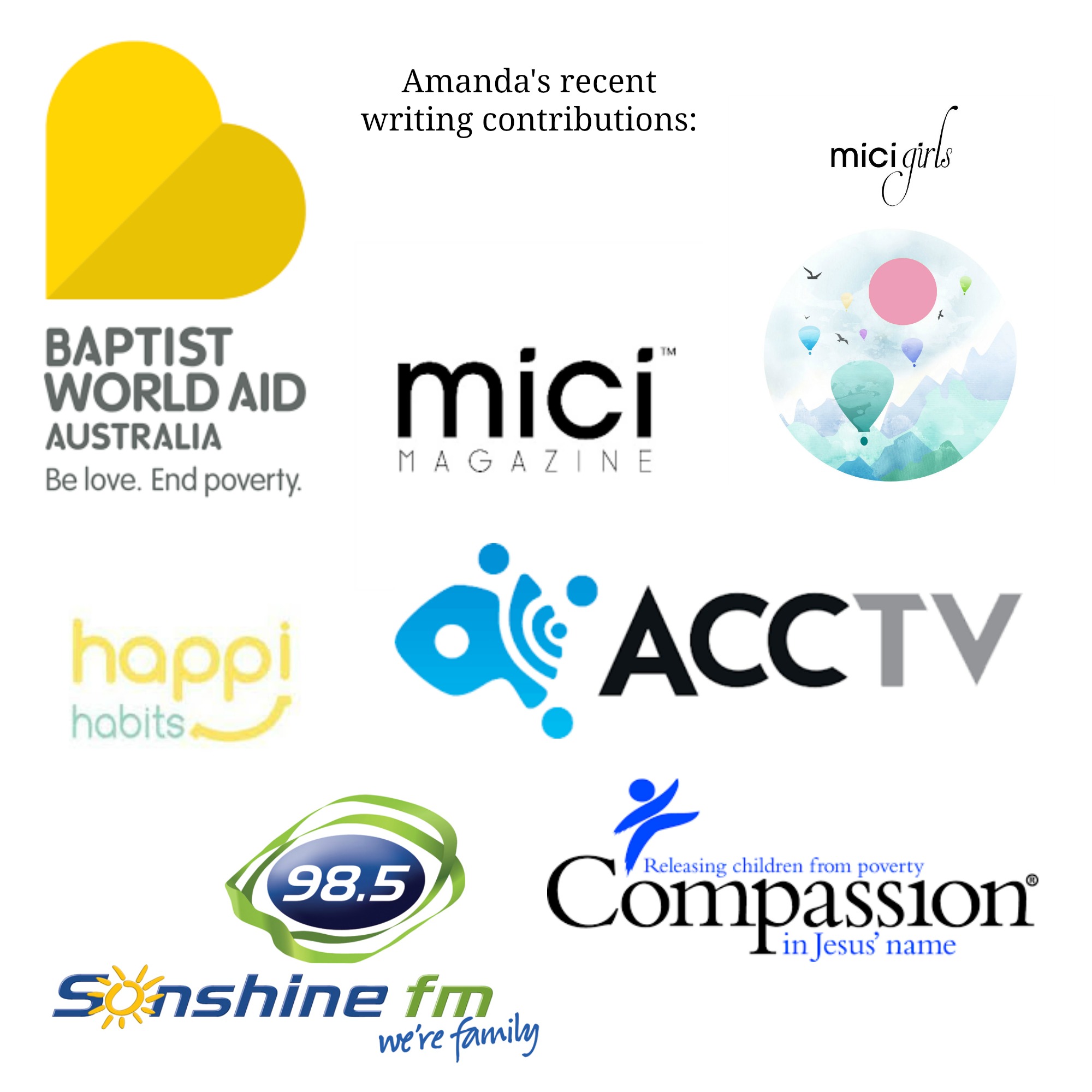 Recent BLOG Contributions:
The Colourfull days: Throwing an end of year party for one.
WHITE MAGAZINE: Date night shame.
ELEPHANT JOURNAL: We are not a yelling family.
ELEPHANT JOURNAL: When you are stuck in the in-between.
98.5fm: Talk to five strangers.
98.5fm: Dear Single Self.
The Practice Co: The Jaws of distress.
The Practice Co: She opens her arms.
The Practice Co: Proverbs Series
PODCAST: In her own way
The Boardroom Retreat: How to write a bio
The Freewoman: Capturing Inspiration
Beautiful Books: My creative community
Baptist World Aid: Deep from the trenches of Motherhood
Mezzanine Creative: Cut through the noise
ACCTV: How to stop fighting with yourself
Press
Podcasts
Published Contributions:
Amanda's writing can be found as a guest contributor to the following published books;
Short Fiction Anthology: The Passages. 
She's not your competition by Penny Webb and Kelley Chisholm
Beautiful; beauty tips for the soul by Elaine Fraser
Too Beautiful; more beauty tips for the soul by Elaine Fraser
Living with a creative mind by Jeff and Julie Crabtree
31 girl by Mary Simpson
Dream Girl by Mary Simpson
Girlfriendship by Mary Simpson and Alyson Passauer