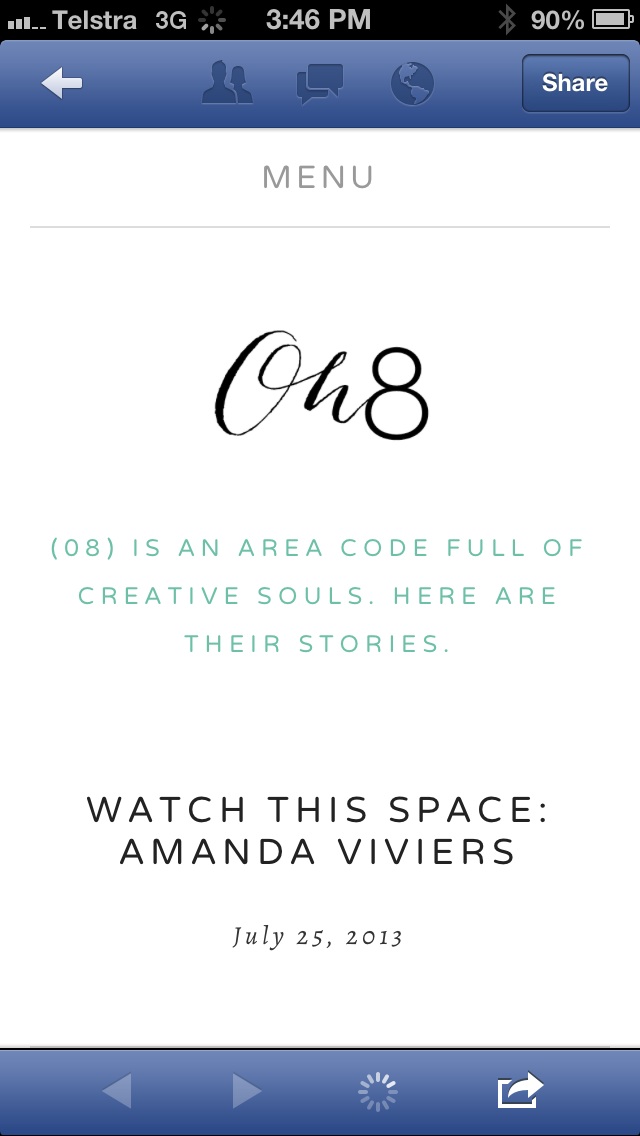 I have been featured this week on a new website created with the intention to celebrate and feature creative peeps from Perth.
I've known Melita Su the genius behind this gathering for a while, in fact she took photos of my mr and I at our special day.
She featured my office in her creative journal today:
http://oh8.com.au/journal/watch-this-space-amanda-viviers
Follow her writings and creative musings online and at her Facebook page today.