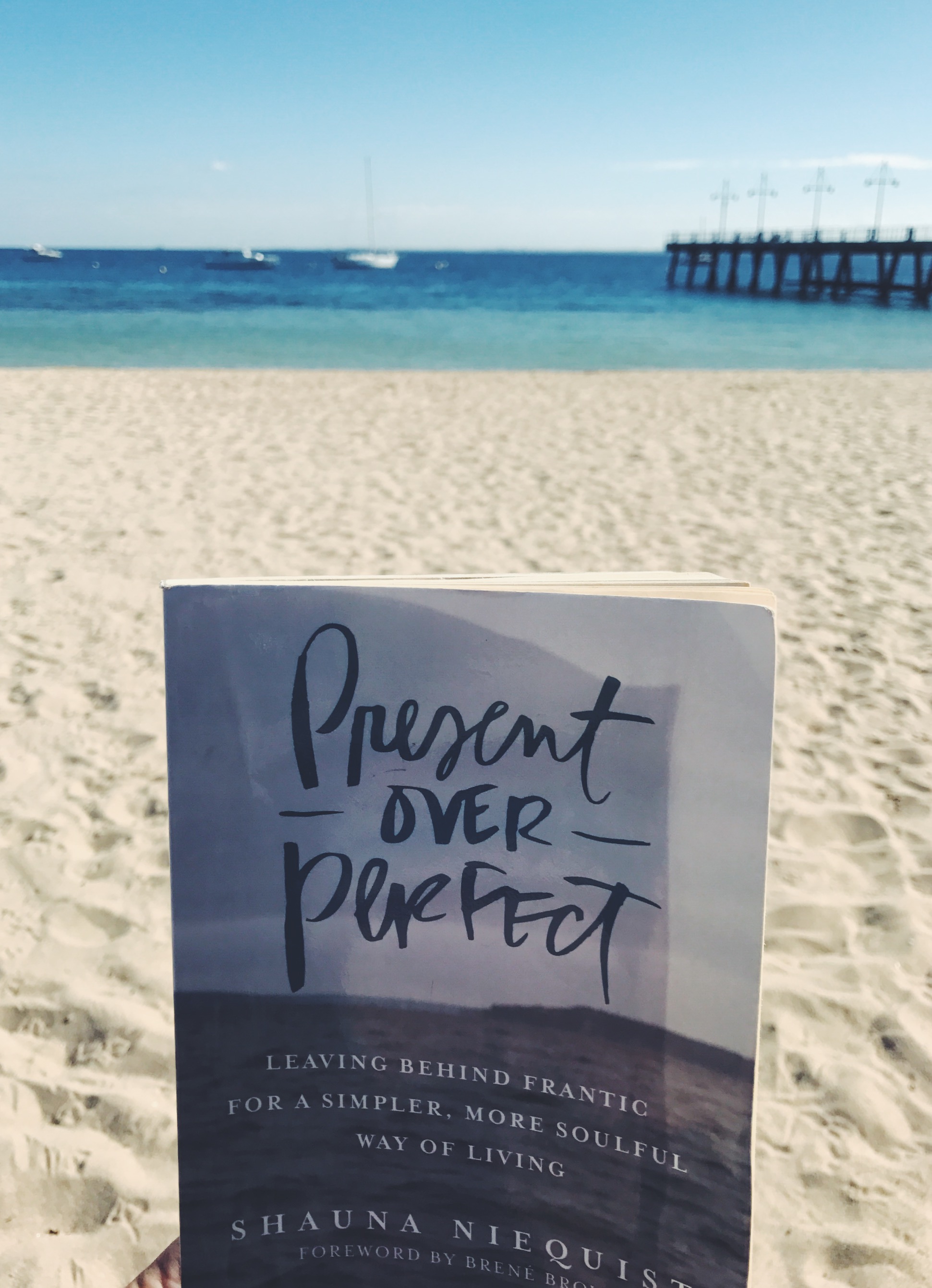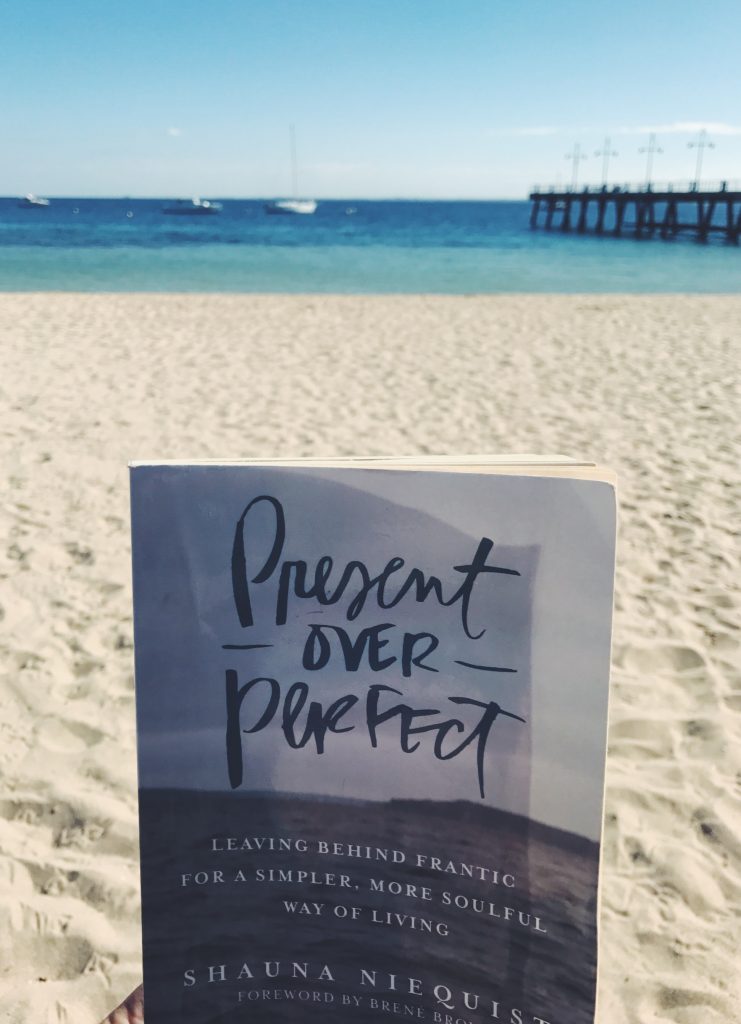 I've just sat down in a cafe, waiting for a client with the shame that only one thing can induce. The flash of a speed camera. I'm normally the kind of person who intentionally drives slowly. This morning as I rushed my littles to school, my fuel tank was on empty and I was listing all the things I needed to achieve today.
Flash.
No.
What was that?
Couldn't be.
Breathe deeper.
It will be okay.
What was I thinking?
"Amanda, you know better than this…"
Shame dialogue, panic attack rising, bills looming.
This book club and Shauna Niquest's latest offering "Present Over Perfect" came into my life at a time when I knew I needed to reprioritise what I said yes to. We all know busy, though. We all know what it feels like in the wake of a flash from a speed camera and the sheer terror of hoping we make it to the fuel station. Yet are we able to see the warning signs in our internal lives? Also just as significant a question "How do we respond to ourselves in the melting pot of these flashing lights?"
Lately, I have been drawn to this word;
Compassion.
When we hear this word, it is easily associated with helping those in need in developing countries. I have been reflecting on the word compassion in my own life.
Self-compassion. The way I extend grace, mercy, and forgiveness to myself. All week I have been reflecting on how I speak to myself in times when I am disappointed. When I am disappointed in myself.
Do you disappoint yourself?
Are you filled with regret over something that has happened?
How do you speak to yourself?
With compassion?
The meaning of compassion;
"Sympathetic pity and concern for the sufferings or misfortunes of others."
What if we extend the same compassion to ourselves that we extend to others?
"No one's approval is enough to make up for a lack of self-love, which is really a lack of self-awareness.

When we feel a desire to be loved, it isn't other people's love we need. It's our own relationship with love that we're longing for, our own awareness of being interconnected with others, our own sense of the magic of our own interwoven existence.

To seek the fulfillment of this desire in others' approval is a losing battle. It will never be enough. No one can compliment you enough to supplement for the acceptance that you need from your own self, in each moment. Acceptance for your struggles and your talents. Acceptance for your humanity. Celebration of that humanity.
Love is an inside job."
Vironika Tugaleva
The way we walk between spaces with ourselves impacts everything.
Today I sit here, in the wake of a speeding fine, my fuel tank is now filled and am slowly unpacking the distress I feel from wasted money and the fine.
The only way that this can be resolved, however, is through grace extended by self-compassion. Change is available to us, when we reframe our decisions from a place of grace rather than shame.
Shauna encouraged me with this quote from her book;
"What kills a soul? Exhaustion, secret keeping, image management.And what brings a soul back from the dead? Honesty, connection, grace"
My question for our book club today is this.
In what areas of my life can I show myself more compassion?
I am off to find a quiet space and make peace with my raging insides. Happy Friday friends.
and what a profound book this is!
Amanda Marie