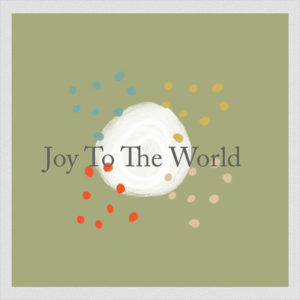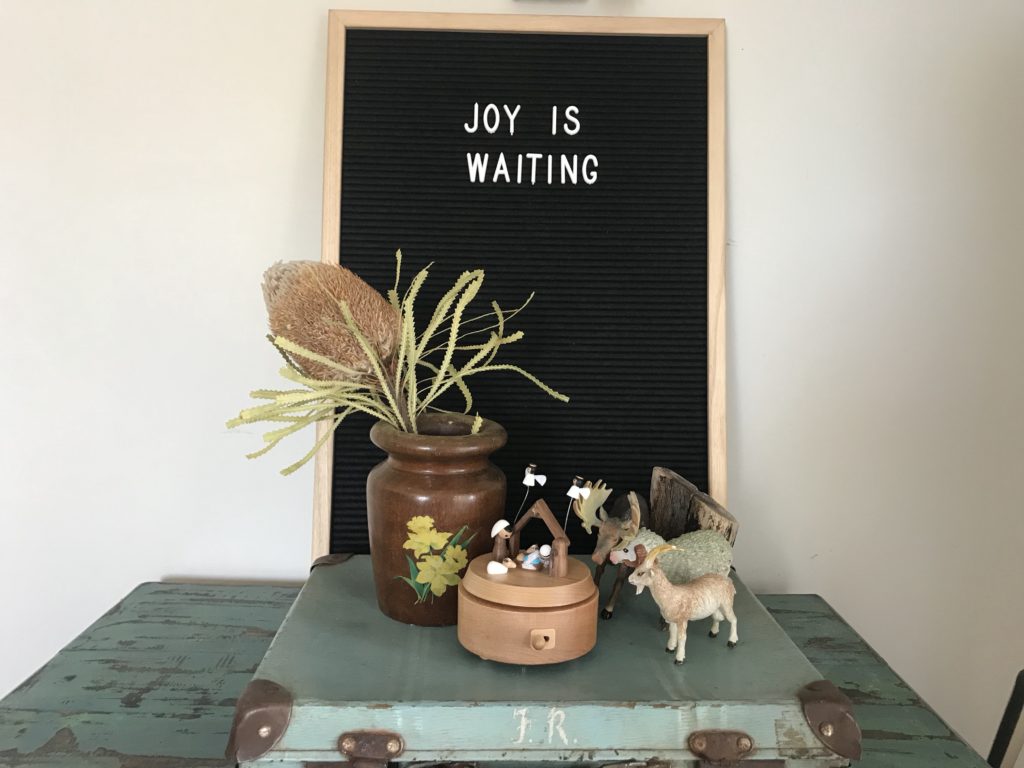 My day today began with kisses and cuddles. He ran into my bedroom before the sun was rising as his Dad was closing the front door. Sneaking around the side of my bed he whispered, "Only two more days of school left Mum" and with that, my sleep was broken.
I have never experienced Christmas through nearly six-year-olds eyes and I am learning it just gets better and better. He exudes joy and I remember quickly when I stop to see things from his perspective that is the essence of the season.
My Nanna's middle name was Joy. She was all of five feet tall and she used to sit on her grandchildren's laps with a can of beer at Christmas. I remember running into her house, down the corridor and straight to her Christmas cookie jar. She passed away over twenty years ago, but I often smile as I drive past her house, wishing my kids could meet her.
My Grandmother's name is Joyce and every year even though she is now ninety-four, she bakes her famous Christmas cookies and cakes for all. Just recently I happened to walk in on her Christmas baking day and you could tell it was the highlight of her year.
I have realised each year as I see Christmas through the eyes of others that the young and very old understand the brilliance of celebration. Even in the midst of sadness, we can find Joy waiting, as it is an internal disposition.
Recently someone on the internet messaged me and typed.
I saw you driving yesterday.

You made me smile.

As I drove past, a random stranger you were beaming out of your car

and it really changed my day.
I wasn't intentionally smiling, maybe I was laughing at my raucous three-year-old but I know that feeling. When a stranger says hello or engages with me for no other reason than to just make me smile, it is the hidden beauty of Christmas.
Just this week we were in the shops, picking up last minute errands and my Mr Six was over it. The shop assistant noticed the meltdown in full flight and she pulled out a Freddo frog from behind her counter.
What if we waged war this Christmas bringing joy to the shopping centres full of chaos?
What if we made it our mission to spread joy to our neighbours even when they drive us a little crazy?
This is the beauty of Christmas and our world needs joy more than ever before.
I pray this Christmas that we find joy in unlikely places. That friends and family, strangers and enemies feel the impact of celebration lasting longer than the season. Help us to be instruments of peace. Where there is hatred let me sow love. May our words be few and our hands outstretched to those who feel stressed. May we find joy in the most unlikely places and peace its ever faithful companion.
In the name of Jesus
Amen
Day seven: Joy To The World.
New Days, a vision workbook has just been released for download here. A tool to help you reflect, journal and envision at this time of year.