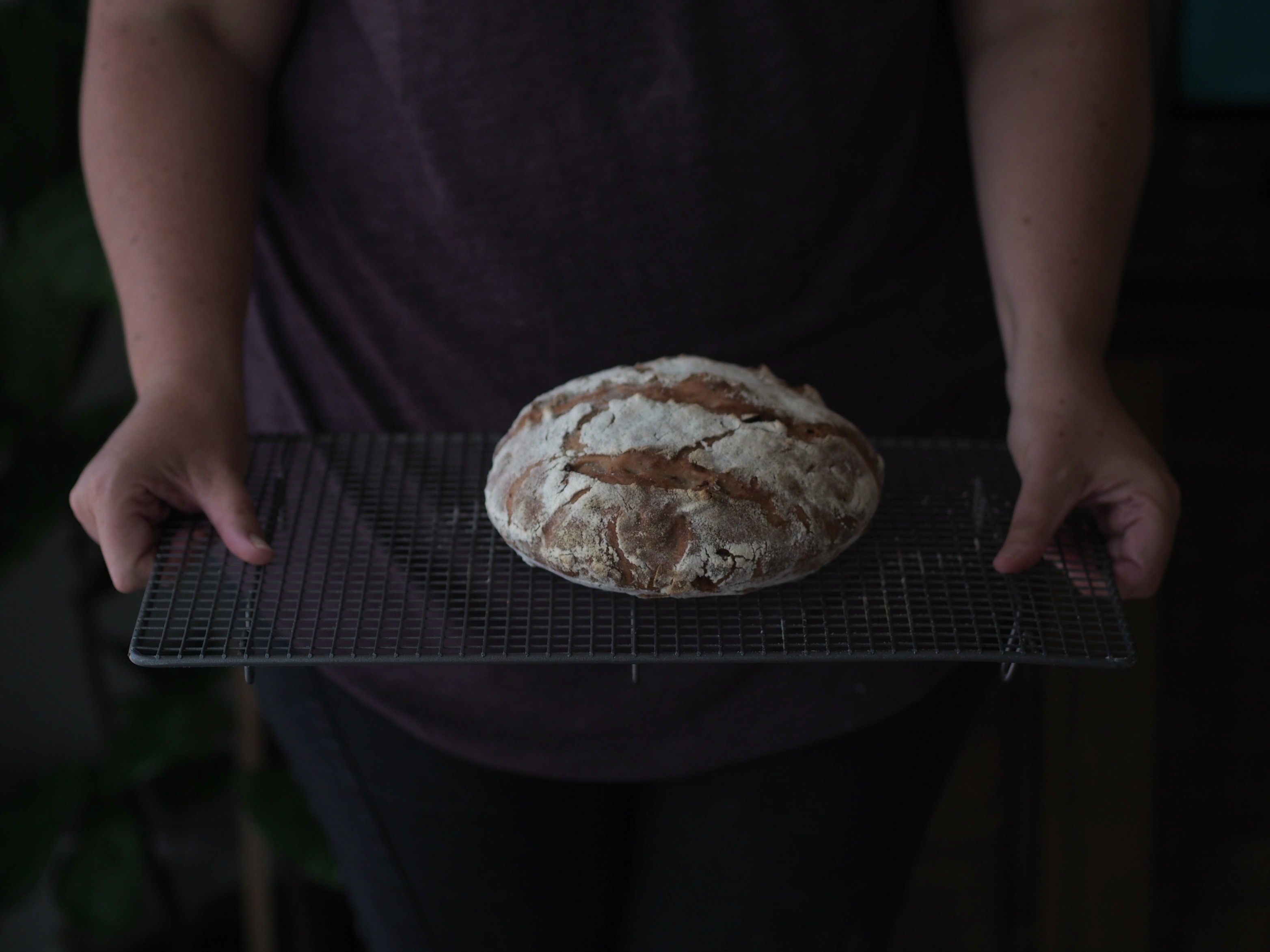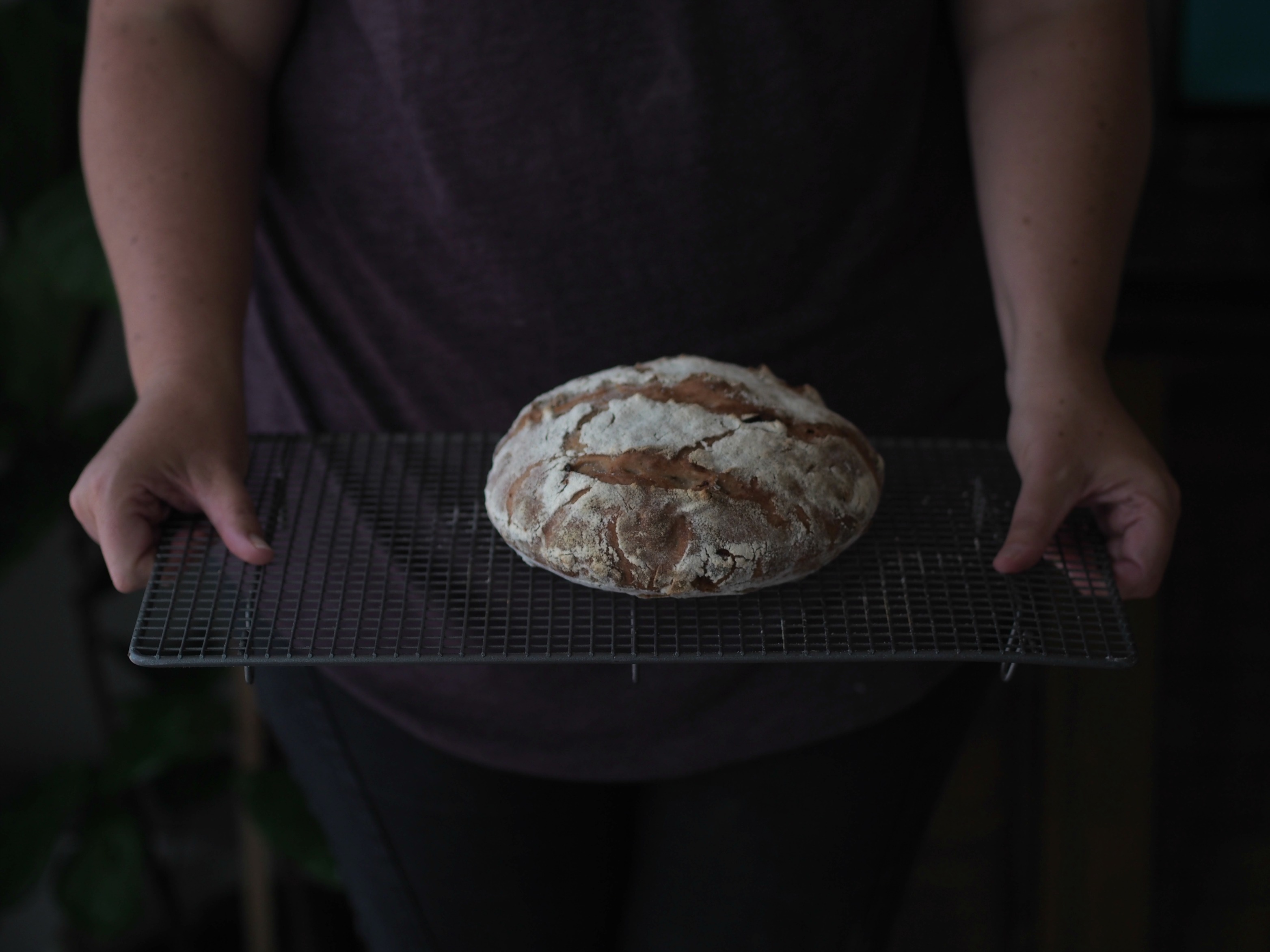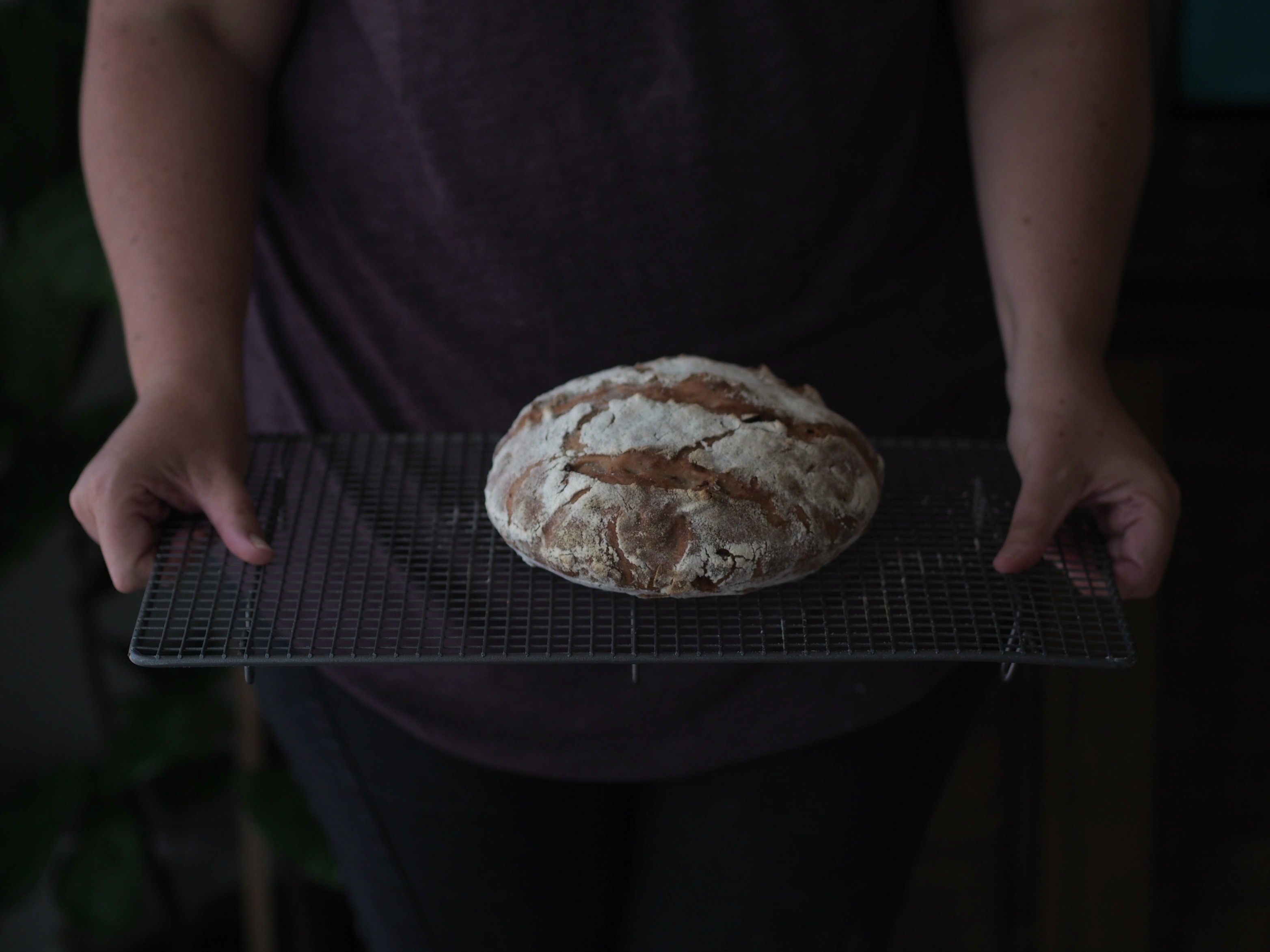 Without even thinking I typed fast sourdough recipe into google. I giggled as I saw the results with a blogger writing at the top of the search results.
"There is no fast way to make sourdough"
I had an event that afternoon and making bread was an afterthought but I remembered why I started to learn the art of artisan bread making because it made me slow.
It takes hours. Three simple ingredients but minutes upon minutes of autolysing, resting, growing, moving, changing and waiting for the magic freshness of bread to arise.
A little like humans really. We live in a society that promotes quick success. Overnight reality star explosions, tick, tock "hello and I have arrived."
Yet the greatest gift to any celebrity is the growth that is crafted in the art of slow. Moments of humility, times of waiting and pounding the pavement after audition after audition finding their voice.
"We need to find God, and he cannot be found in noise and restlessness. God is the friend of silence. See how nature – trees, flowers, grass- grows in silence; see the stars, the moon and the sun, how they move in silence. We need silence to be able to touch souls."
Mother Teresa
Each and every time I sink my hands in the sourdough process, I enter the silence. There is something powerful about resting technology in my life and coming back to something that thousands and thousands of women before me have engaged in. The art of making something from scratch. I quieten both my heart and mind surrendering to the practice of simply being.
"Quiet down, far-flung ocean islands. Listen!
    Sit down and rest, everyone. Recover your strength.
Gather around me. Say what's on your heart.
    Together let's decide what's right."
Isaiah 41: 1-2
Recently I read a scripture that literally stopped me in my tracks. Our culture promotes busyness and striving. The hustle culture has held us captive with the lie that "he who dies with the most stuff wins". However, I know deep in my heart that is the worst motivation for living a life of purpose. Thessalonians uncovered pure gold when it encouraged me with this.
"to make it your ambition to live quietly and peacefully, and to mind your own affairs and work with your hands, just as we directed you,  so that you will behave properly toward outsiders [exhibiting good character, personal integrity, and moral courage worthy of the respect of the outside world], and be dependent on no one and in need of nothing."
1 Thessalonians 4:11-12
What if our ambition in life was to live a quiet life?

What if purposeful, slow living became our goal?
Dear Jesus,
Help me to embrace the rhythm of silence. When I get lost in the stress and striving that makes my heart beat faster, remind me of the seed that has been planted in my life. The seed that is growing in your grace and timing. Help me to say no when everything in me is saying yes out of obligation. Help me to embrace silence and simplicity as a discipline to hear you more. Help me to discover the beauty of my every day, walking in step with you.
Be still my heart
Amen
Over these next 40 days, Em Hazeldean and I will be unpacking our wrestle with embracing slow. Through the season of lent which is a call towards the simple and present.