Description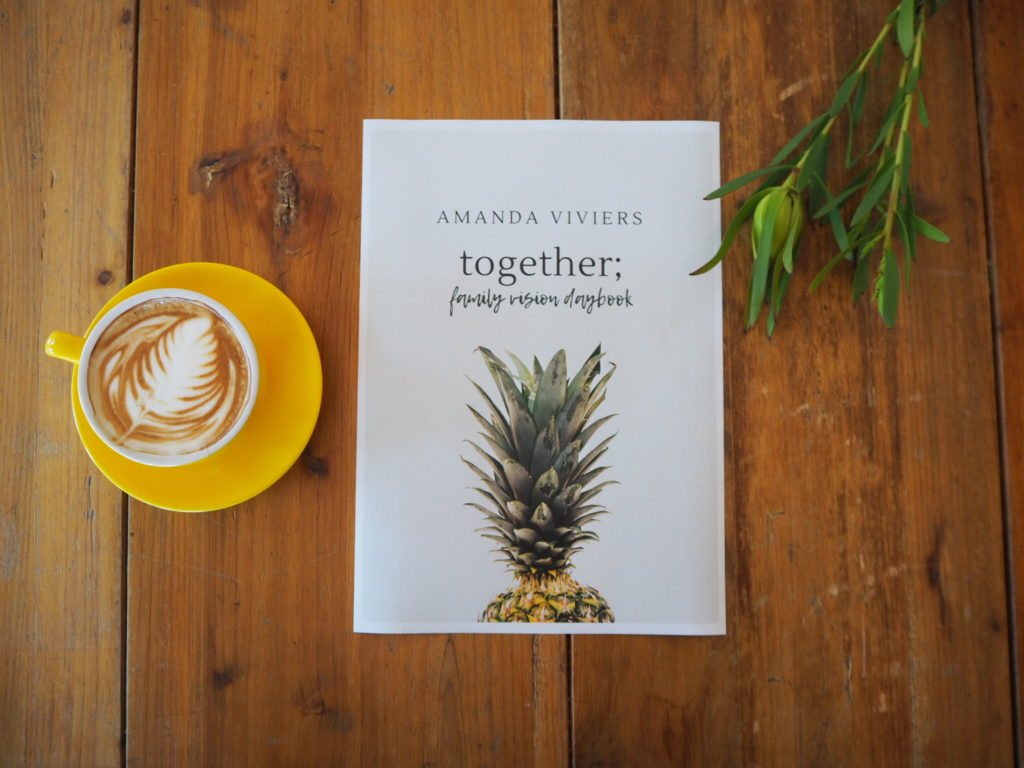 Together: Family Vision Book was designed to help you have a date night with your partner and talk about what is working in your family and what can be improved.
At the end of the last fifteen years, Amanda Viviers has asked herself a series of questions that have brought clarity and vision into her new year. Over that period of time, she has become a Wife of a handsome South African Man and Mother to two little children.
She saw a need this year to develop a yearly tool to help families find culture and perspective in the midst of this busy season.
Together; Family Vision Book is a creative collection of journaling exercises and writing to help you find perspective in your family culture.
This is a DOWNLOAD VERSION that delivers straight to your email inbox.
This is a digital product. Nothing will be mailed.
Check your junk mail for the email invoice with the link. Also, you can download your purchases from your account page here on my website.
It is 32 pages in total, you can print at your local library, Officeworks or any commercial or home printer. The ebook can't be returned or exchanged once downloaded.
Each license (purchase) is valid for one ed classroom with 1-35 students in one classroom or one family. This book is for non-commercial use only. This PDF file may not be distributed for free or for any form of compensation.
If you would like to use Together as part of an event or retreat you charge for, you must purchase a professional license. Please contact Amanda at info@amandaviviers.com for more information.
We need to be honest with each other for this to work. Having a space in your yearly calendar to discuss what is working and what is not working. Developing a good family meal culture. Deciding on what is important in the family schedule and what no longer fits is an important exercise.
Take these pages on a date with your partner and discuss the questions for your family retreat.
*Print off these pages, find a favourite pen.
*Get a drink and set your atmosphere to a quiet and reflective space.
*Turn off your phone.
*Start by saying thank you for the year that was and open your heart up for new inspiration for the year coming.
*Then dive in.
You both inspire me already.