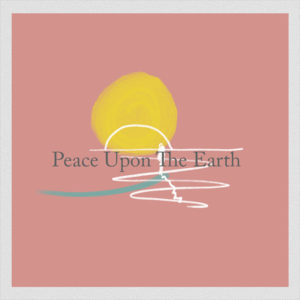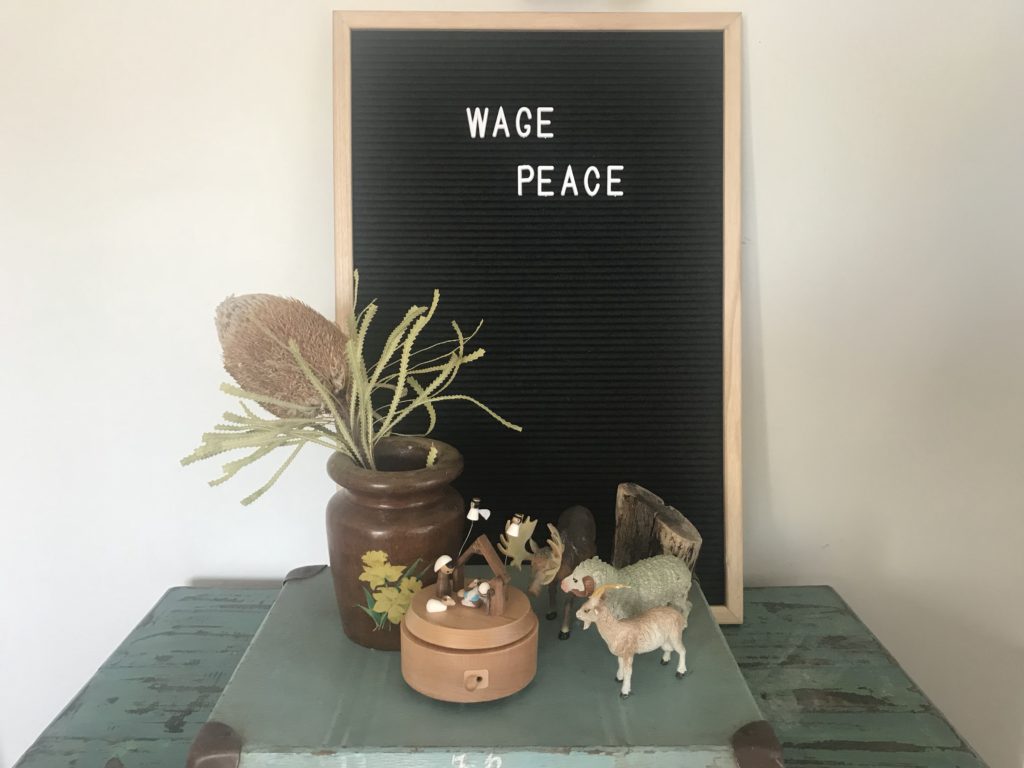 The word peace in its rawest form means a world free of disturbance and tranquillity. The application of this word upon our earth means an age free of war. The human race has a thread throughout the beginning of time where we long for peace.
The quiet moment where we see communities working together for the "better good" of the whole rather than the advancement of the individual.
This Christmas more than ever I think we all long for good news. I don't know about you and your house, but each and every time I turn on the news as my family settles in for the evening I regret it. The overwhelming needs found in our communities sometimes disable me.
Just recently I was sitting out to lunch with a new friend, who is a business owner in my local town. She said to me "I'd like to give back this Christmas". I have stock that I often sell and all my stock runs low at this time of the year, but this year I want to give it away to those who don't have much". Over social media, we chatted about options and then we came together again to hatch a plan. Last week I went to go and pick up what I thought would be a couple of boxes of beautiful handmade products, to walk away with hundreds, upon hundreds of little gifts for people in our community.
I called our local refuge, who opens their doors three days a week for those who are needing shelter and safety, to see whether they would like to give them out to their guests. Then I also found a house of hope, that takes in young pregnant women and we gave boxes to them. Then we bought hundreds of them to a campaign that is supporting families in our community who are victims of domestic violence and are at risk.
One small conversation, that has flowed into the hearts and lives of many different families in our community. Peace is no longer decreed by the Kings of our land and leaders in far off places. Peace is waged by everyday people in the community reaching out their hands and giving from what is within it.
Proverbs 31: 20 says it this way
She opens her arms to the poor and extends her hands to the needy.
I know the war of peace is waged in the hands of the unseen, when we reach out and hold hands with a stranger, letting them know that we see their unrest.
I know the strategy of victory is employed when everyday housewives and check out operators smile, with a word of encouragement.
I know that greatness is found in the most humble of places and when we acknowledge the difficulty of those in dark seasons we surge forward the plight of peace upon our earth.
Christmas awakens the heart of generosity in humankind. When we celebrate one another, sharing homemade biscuits with our neighbours and extend our hearts to those in need, the battle is taken just one step towards a greater tomorrow.
My prayer this Christmas is that we would magnify the simple acts of generosity across our society more than the consumerism that seeps into our hearts. That we together would see kindness and the little moments to encourage another as the purest gold of our generation. Together may we thread our societies with the fabric of solidarity and unity. Together may we make a difference like no other generation. To be known as a people of generosity, acceptance and love. Together may we wage war against indifference and apathy. Together may we wage peace.
In the name of Jesus
Amen
Day 6: Peace Upon The Earth
New Days, a vision workbook has just been released for download here. A tool to help you reflect, journal and envision at this time of year.