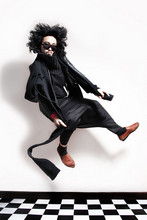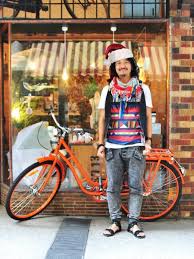 Johann Kim, started his creative business explosion as a jewelry designer, firstly opening a concept store in Perth, 2007. The one-stop fashion and gift store went from being a one man operation to a family of over 50 staff, that he fondly calls his pigeons. He now owns and manages 7 stores across Australia; Perth, Melbourne, Brisbane, Sydney and in Korea, as well as his online offering www.pigeonhole.com
Pigeonhole is filled with goods that any respectable bird would see fit to collect; polaroids, terrariums, analogue cameras, bounded books, vintage threads, brooches, wallets and plenty more fun trinkets to unearth. Inspiration lurks in every Pigeonhole shop. He recently opened a menswear outlet called Fox and Hunt, and every one has a unique flavor with different offerings housed in a small space befitting its name. Pigeonhole is a treasure trove of cool, creative and well-designed objects that are sure to bring joy to the soul.
Their philosophy is to be an open and creative community of people who love what they do, who push the boundaries creatively to always present something new and interesting to Australian shores.
Johann is being interviewed at our first SPARC GATHERING in Perth. Buy a ticket and bring a creative mate along. You won't be dissapointed.