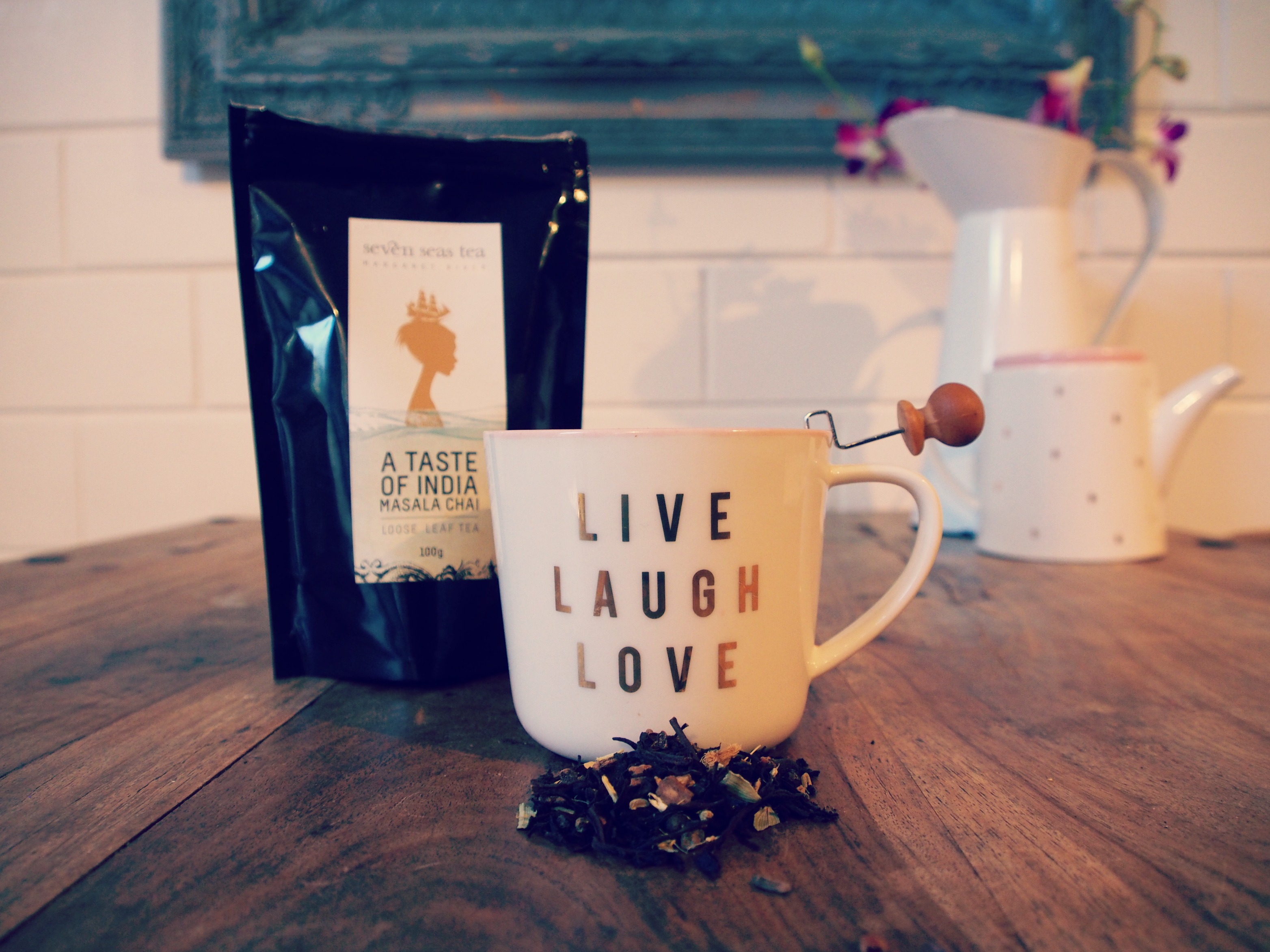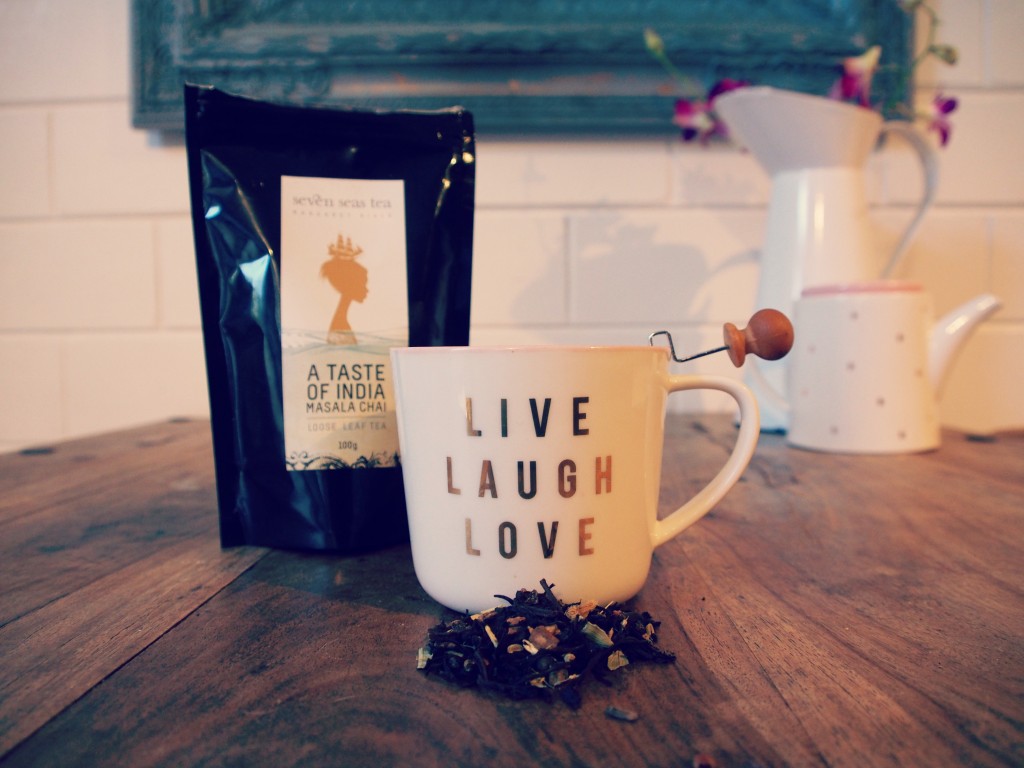 Most winters I fall in love with tea all over again but this winter more than ever, as I walk the journey towards whole foods and eliminating processed goods out of my families diet, this little bag of chai has become my friend.
I am so excited to announce that Seven Seas Tea is one of the partners for our October Inspire 15 Women's Creative Retreat. It will be a secret till the delegates receive their bag what tea they will get to sample, but in the mean time check out what they are all about.
Here is some of their fabulous story;
'The Seven Seas journey began many years ago in Africa when my mother gave me a Mazawatee Tea tin. "You remind me of the little girl in the picture" she said referring to my love of tea. This tin was my first treasured possession and I still have it to this very day.

Fast forward 30 years to a teahouse in Singapore with two inspirational friends and the idea for Seven Seas Tea was born: As a tea drinker in a world of coffee and hipster-baristas I was feeling a little neglected. I wanted to spice things up and make having a cup of tea an unforgettable experience.

After returning home to Margaret River, Western Australia I set about sourcing the tastiest teas I could find from around the globe. Each tea has been carefully selected and blended by hand. I package it with love in the fresh country air with the roar of the mighty Indian Ocean close by.

Seven Seas Tea promises to bring you the flavours of the world in your tea cup. Take a journey of discovery to India, Africa, Asia and beyond. Who knows what you will find there?'
Jump onto their website and say hello to our new friend Cathy and her sweet family from South Western Australia and stock up on some local goodness this winter.
I am inspired by people who creatively bring excellence to the small business community in Western Australia.