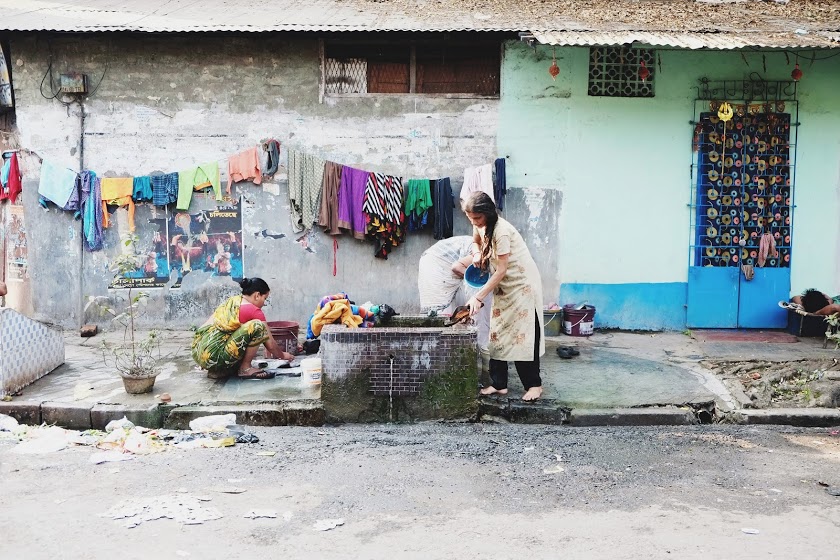 We all come to a place in our days where a line is drawn and we have to choose.
At the beginning of this year, I found myself in this place. Standing in Target, in the midst of a first-time novice Mum experience, ticking off my shopping list, which included a school uniform for my soon to be attending Kindy first born son.
We are a one income household, with a mumpreneur in the making, two littles under four and a mortgage to boot. As I looked at my shopping list, so soon after Christmas, I cringed at the amount I needed to purchase and the little savings I still had.
Back to Target, so I stood there before school shorts and t-shirts and my head creaked a little to the left. Growing up as the daughter of a fabric warehouse owner, I knew how much it cost for 75cms of t-shirt ing fabric. Learning to sew myself at ten years old, I knew how long it took to make a polo t-shirt and the skill it required to stitch in that darn collar. With my head still ajar and my mind rolling over and over, I just could not make sense of the fact, that my son's royal blue polo shirt was two dollars.
Two dollars.
How did that even work?
Even though our bank account had taken a Christmas hit and our mortgage waited for no-one, I stood there with a line drawn in the sand and I knew that line would change me.
It is like this royal blue t-shirt said to me;
"Your move…"
I decided then and there, that I was going to research what it took to make a t-shirt and decide that as much as possible, I would start to choose more ethically in the consumer decisions we made as a family. With our recent business launched Maximus & Liberty, I came home and said to my husband, there has to be another way.
Little children were not designed to make t-shirts for little children for two dollars.
Mums with children were not designed to line up in factories before the sun rises so that we can save 5 bucks on a t-shirt.
My heart was engaged and ever since anything that touches on this subject has hit a raw nerve in my heart. Why should my little people be dancing around in clothes that another family has sacrificed so irrevocably?
It is our move.
It is our choice.
We need to make more decisions informed, rather than hiding behind uneducated excuses.
Some of my friends are right at the pointy edge of launching something that begins to make a dent in the massive wall of change that needs to occur.
ONE TENTH: IT IS TIME TO WEAR WHAT MATTERS
They say this about the issue;
"At One Tenth, we see a space within the industry to disrupt the status quo of poverty on a global scale with something that is so simple and already embedded in our daily lives — shopping."
Today their kick starter finishes and they are so close to achieving their goal to launch an ethically sustainable fashion label into the Australian industry.
It is your move.
It is time to wear what matters.
Amanda