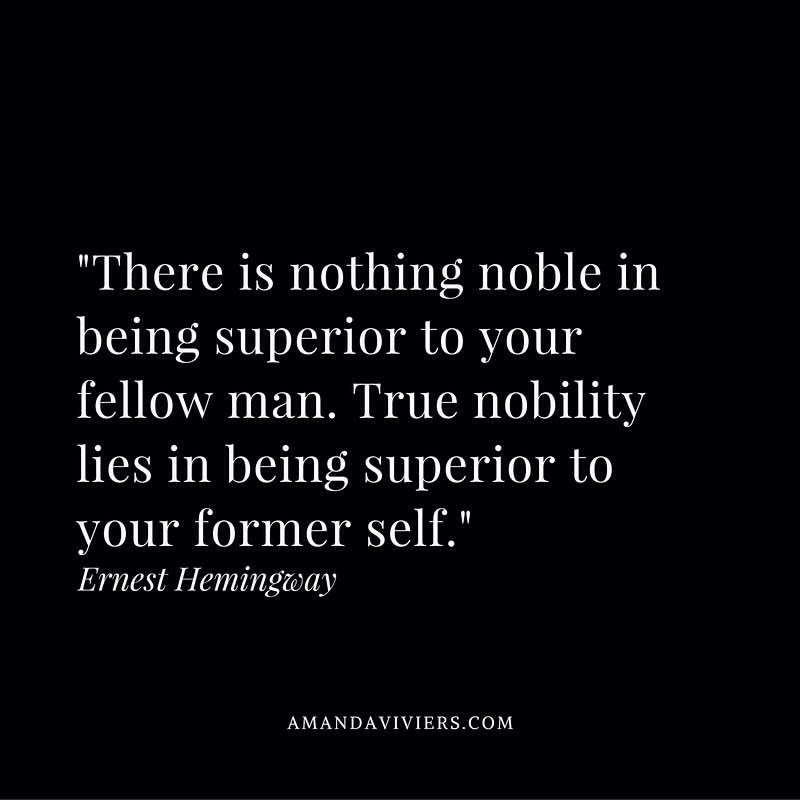 Each Thursday over on 98.5fm's blog I am writing a series called Dear Self…
Here is the first installment originally published here.
Imagine if you filled up the kettle with water right now and sat down with your favourite tea and had a good old chat to yourself. What would you say?
What if the self you were speaking to, was you 20 years ago?
What did you look like? What were your favourite things and what emotion bombarded your days?
Recently I have been on a journey of discovery. I am a writer and I spend my days looking for inspiration. One of those days, when I was nursing my baby girl, I thought of this exact scenario. Imagine if I could tell Amanda from twenty years ago a few things. What if I could hug her and say it is all going to be OK?
What would I say to my former self?
Dear Amanda,
Have I been treating you OK lately? I'm sorry for those days I spoke things internally that no-one else heard but they impacted everything. Life is far from perfect but honestly, you are doing OK. The future has many days that are hard, but I promise you there are some that are brilliant and beautiful as well. Your dreams do come true, but the funny thing is this: they look nothing like you think they will.
Love,
Me
The wisdom found in the retrospective is profound.
There is something deeply moving when we look back at the things we used to pray for and remind ourselves, that those prayers have been answered.
One of the hardest journeys I have found in my faith walk is realising life brings its ups and downs, but when I look behind at the traversed seasons God has walked beside me all along.
Even those days when I questioned deeply whether He was.
Psalm 18:19 says it this way:
He brought me out into a spacious place; he rescued me because he delighted in me.
In the midst of this season, I wrote a book, where I gathered 30 women and asked them to write a letter to their former self. With lessons they had learnt, with life's wisdom gathered through the years and the regrets they wanted to lay to rest.
As these letters landed in my post box, I breathed deeply and felt an immense weight of responsibility carrying these stories of women.
Every time I read one of these letters, I am stunned by our collective wisdom as women.
Would you like to write a story to your former self?
What wisdom have you learnt across your years?
Each Thursday in October, I will be writing on this theme of collective wisdom written to our former selves. Every story, every lesson, and our voice together has power to change lives.
Send your letter to the private message inbox on Facebook or to info@amandaviviers.com — they will be kept anonymous — and I look forward to learning from your journeys and lessons as well.
Ernest Hemingway says it this way: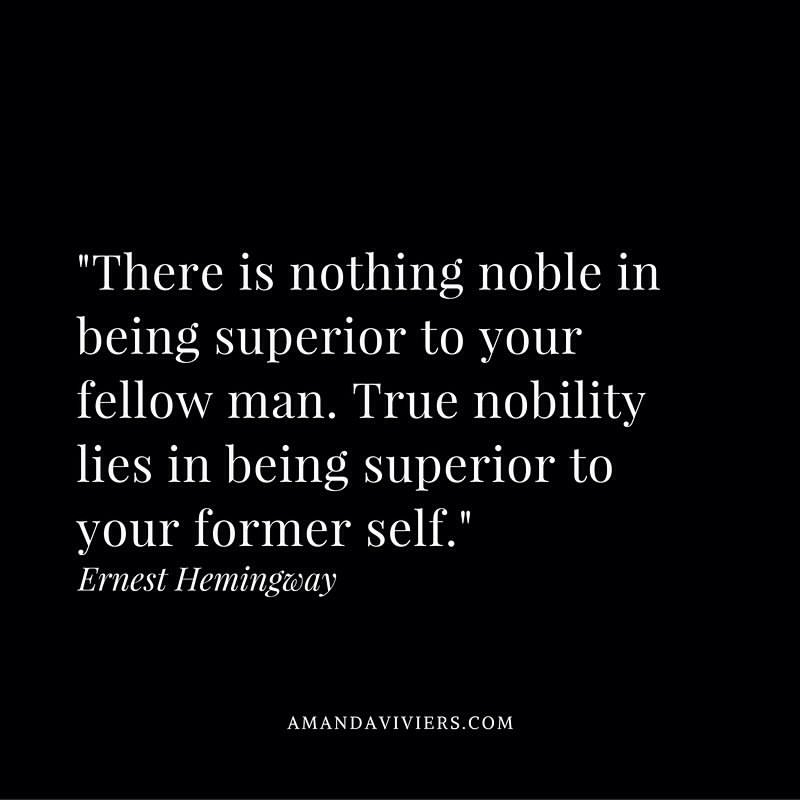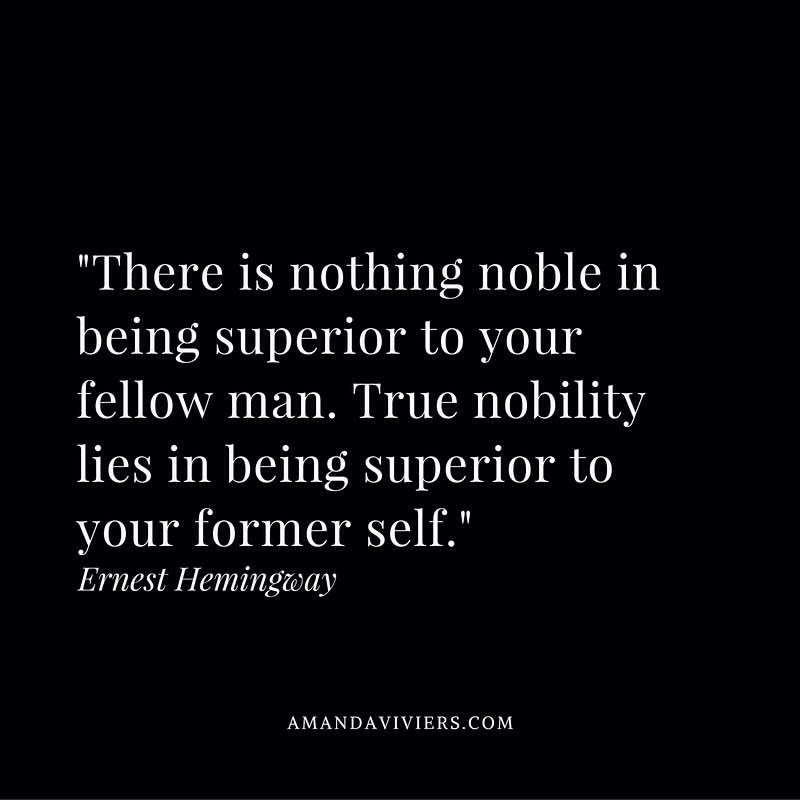 Join me on this journey on 98five.com each Thursday in October.
Amanda's book Dear Single Self is due out December 1.