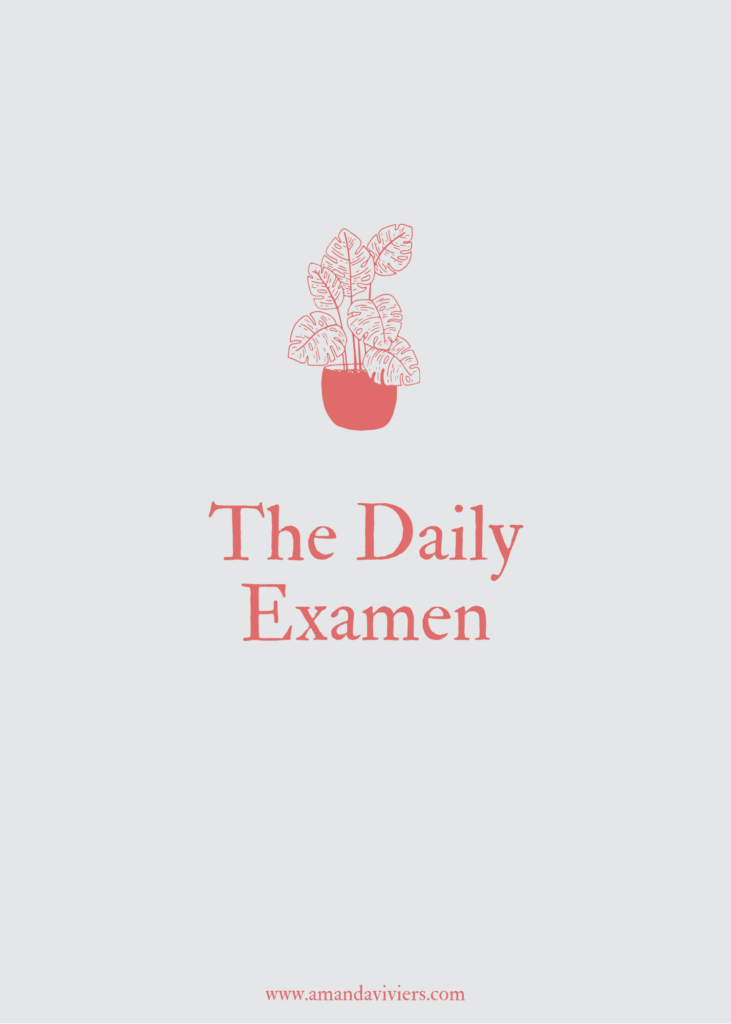 The Examen is a method of reviewing our day in the presence of God. It's practice more than a method, breathing in for thankful reflection for God in the simple things. It has five steps, which is an opportunity for a quick quarter-hour daily examen through writing or meditation.
This method is from the work of Ignatius of Loyola.
Ask God for insight: Let's look at our day with God's eyes, not merely our own.
Give thanks: What are we grateful for? The day we have just lived is a gift from God.
Review the day: Rewind your thoughts through the day and be aware of how each section makes you feel.
Face your shortcomings: This is an opportunity to sit with the moments where we have caused harm. A moment of confession.
Look toward the day to come: I ask where I need God in the day to come.
To download your own copy of this process click here to print for yourself: PDF VERSION