When I am mentoring people in events and creative direction, often they say 'I am not sure you can help us, we have a very low budget.'
There is a quick assumption that event management and creative consultancy is all about them spending lots of money.
The assumption is low budget equals little or restricted creativity.
In fact the exact opposite is true.
I believe the less the budget the more creative the client.
When you are placed in a space of tension, you come up with the most amazing solutions.
Lots of money equals less struggle to achieve the end result. Therefore quick decisions happen, especially when we have the budget to throw money at it. I find this often results in no problem solving and stretch, struggle or tension, therefore a less innovative approach.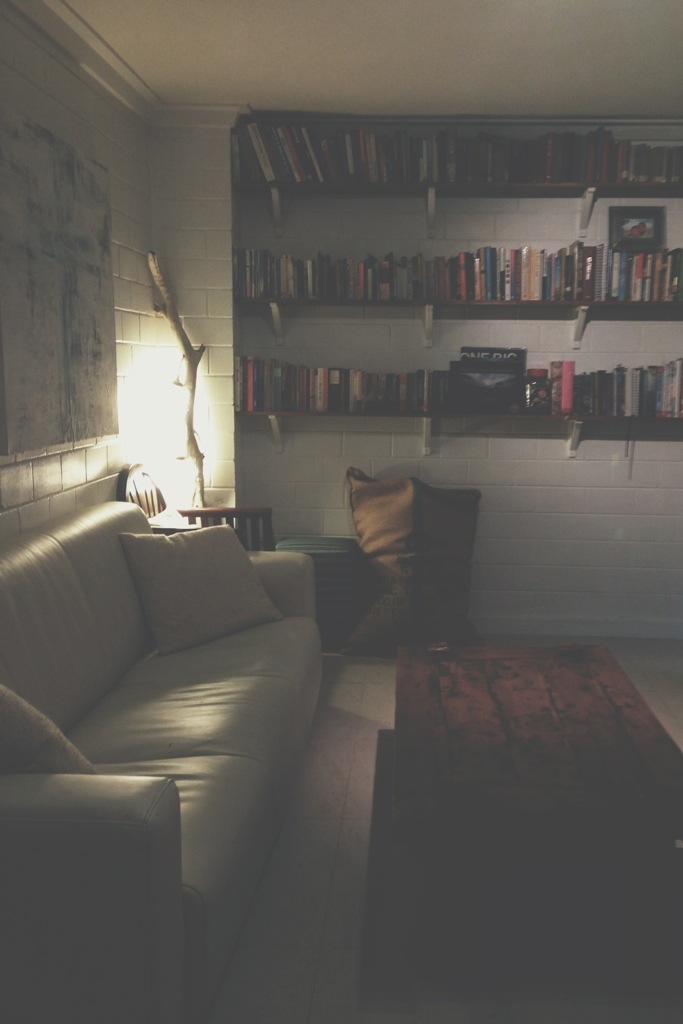 Enter my husband and I, married 3 years, a one and a half year old and lots of big ideas.
Our home right now, is a 1970's beach flat. It is tiny. It is adorable. It is restrictive.
We live 20 steps from the ocean, but we have no front yard, no backyard and we are existing on one wage.
We would love to renovate our kitchen tomorrow, but we don't have the money for it.
Therefore we have talked and talked, we have searched Gumtree and thought more carefully about our renovations because we don't have thousands to throw at it.
Today as I sat and watched my son roll down the driveway, with the ocean in the background, I thought that one day we will look back at these days and say they were the best.
Those days when we had a date on the couch rather than buying tickets to an expensive show, when we made lamps out of mason jars, when we dreamed about our kitchen and more.
The times when we made flower boxes out of recycled wood, the days we scrimped and saved to get a couch, those days.
Money never equals happiness.
Money never equals creativity.
I like collecting ocean scrub as my flowers those days when Lillies cost too much.
I love making my sons sleep suits in those seasons where spending a hundred dollars on a sleeping bag is out of reach.
I love crocheted goods for my friends presents, they carry so much more intention than a quick thoughtless present.
These are the days.
The days that collecting jars and making my own candles and brewing my own yoghurt, will in the future make me smile with delight.