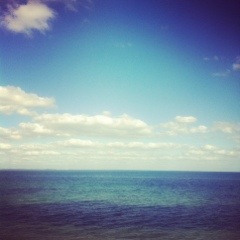 Place: hairdressers
Poison: black licorice
Favorite things: getting my hair done
Some days are just filled with atmosphere. Some days are gloomy, some are sharp, some are hurried, some are lazy.
A day with atmosphere has so much potential.
A day with atmosphere fills the spacious with excitement.
Today is one of those days that has atmosphere. We laid on the couch, read the paper, wrote invitations, had long bottomless cups of coffee, folded washing, stared at our child sleeping…
The clouds merged into the sea today. The water was glassy but not clear it was grey and moody and full of atmosphere.
I believe some of the best creativity can be captured on a moody, atmospheric days.
Autumn produces days like these in spades. Brown leaves falling, sparkling sun through heavy cloud cover, soft gentle waves that melt into the horizon.
Atmosphere.
However, atmosphere in a home can be uninviting, uninspiring and unhelpful.
Although the earth produces atmosphere, so do we in our own homes…
How is your home atmosphere today?
Are you adding to its inspiration or it's heaviness?
Atmosphere affects us all.
Winter is coming.
We have the choice to change the atmosphere in our own homes.
Much love and lots of cups of tea
Amanda