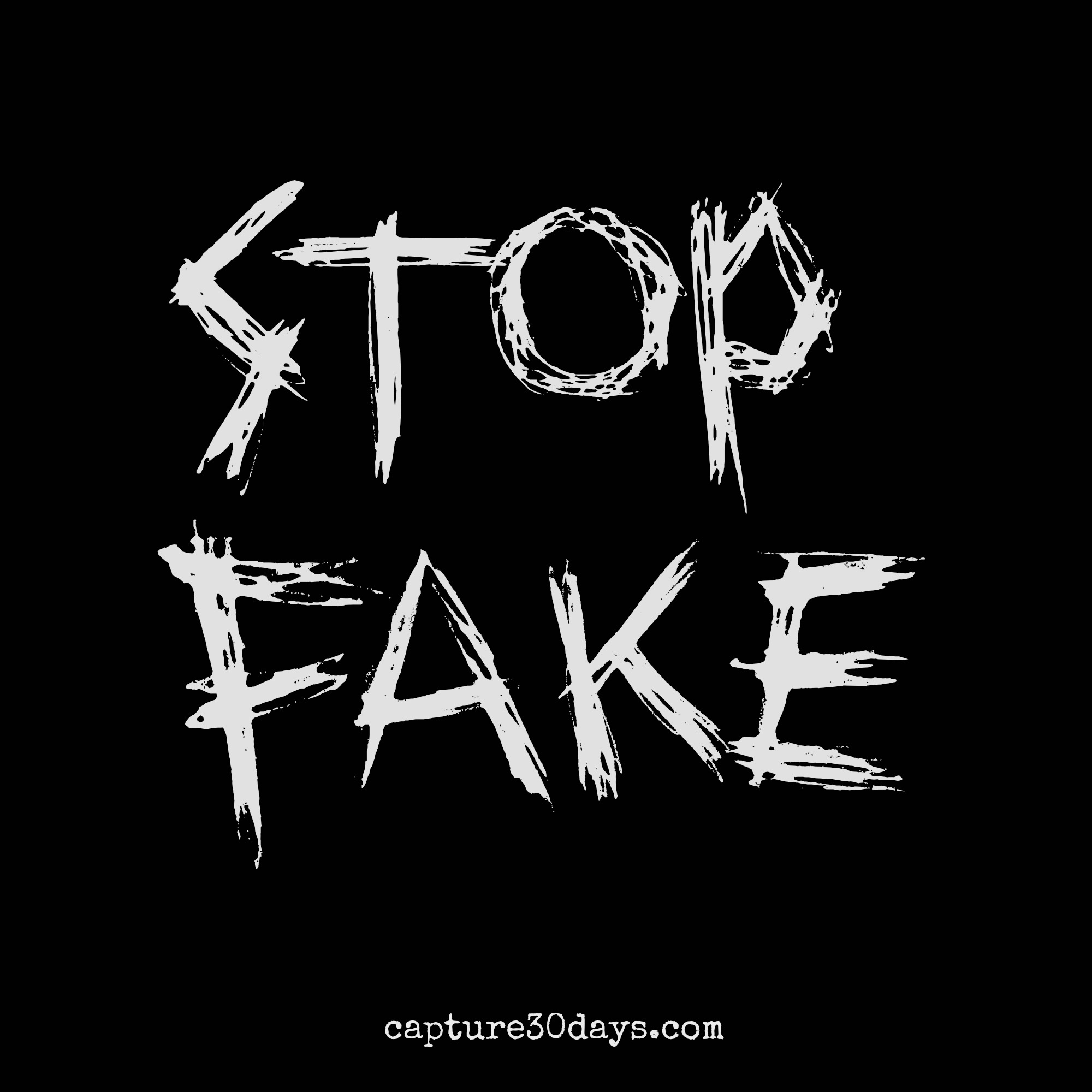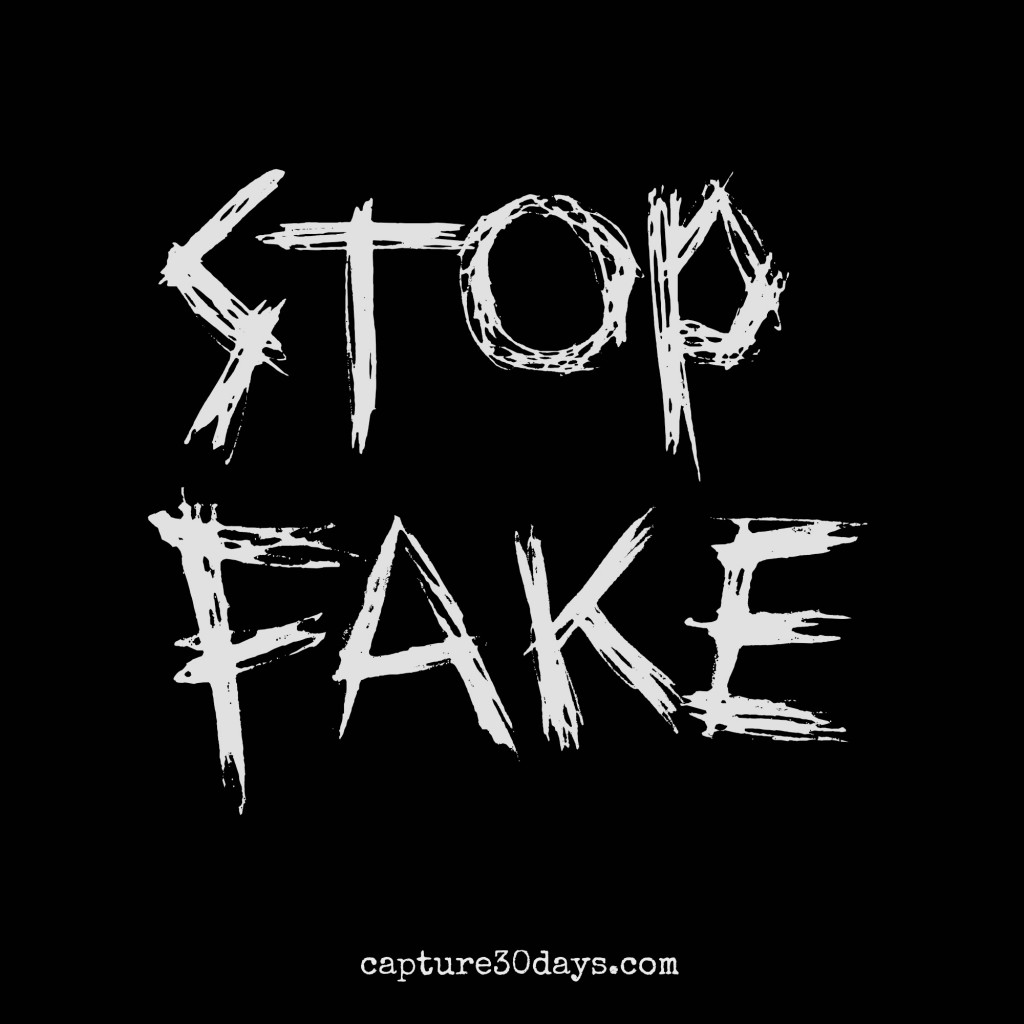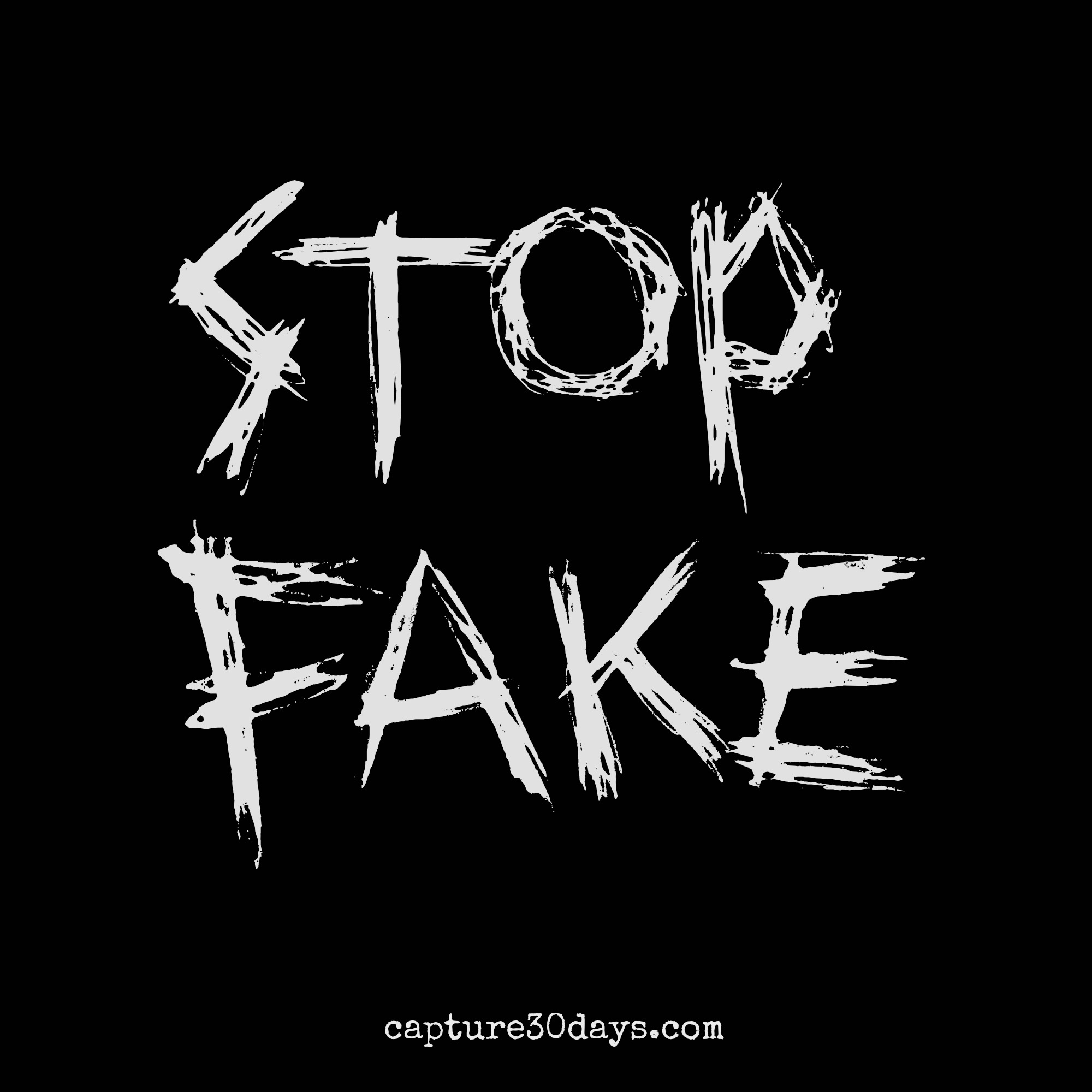 I've just finished watching a mini documentary made by a fashion designer instructing the viewers how to make a fake one of his designer bags.
One of their favourite new designs is called 'The most knocked off bag!'
Sarcasm rife, this is one creative's pursuit of highlighting and bringing cultural change to the massive topic of all things 'FAKE'.
Recently I have been thinking a lot about copyright and the power of an original. 
In our instagram pictures, in our writing, in our film making, in our friendships, in our purchases, are we valuing the power of original or are we playing into the culture of quick, fast, cheap?
In your conversations are you being truly uniquely yourself?
In your businesses are you living an open and authentic culture?
When people start to spend a little longer with you or your product will they spot a fake?
In the beginning it might be alluring, it might look pretty and sweet, but take a little time and a whole lot of intuition and the charade will start to crumble.
The leather will crack.
The handle will fall off.
And you will walk away feeling conflicted.
No matter the product; a raw, good quality, original will always leave the legacy it deserves when time, effort and money is applied.
This principle is not just for our handbags, (even though I do think we should stop buying the fake, market, rip offs, that likely have been made by child slaves in terrible workshops around the world), it is the same for our creativity and innovation.
If you are wanting to use something for your blog (I am speaking to myself here!) Find ways to create the picture, the quote, the innovation yourself, rather than making a second rate version of an original.
Take the time, the expense and the effort to do something original and the legacy of it's value will be long lasting.
I am so over fake.
In every part of my life.
Speak tomorrow
Amanda
#inspire14 (I am drawing in my visual diary every day of 2014. It's amazing, doing something creative everyday, even if it is not very good, inspires you towards a happier and more connected life. That's why this little random drawing is here. If you would like to join me and do something creative everyday and hashtag #inspire14 I'd love you to join me.)