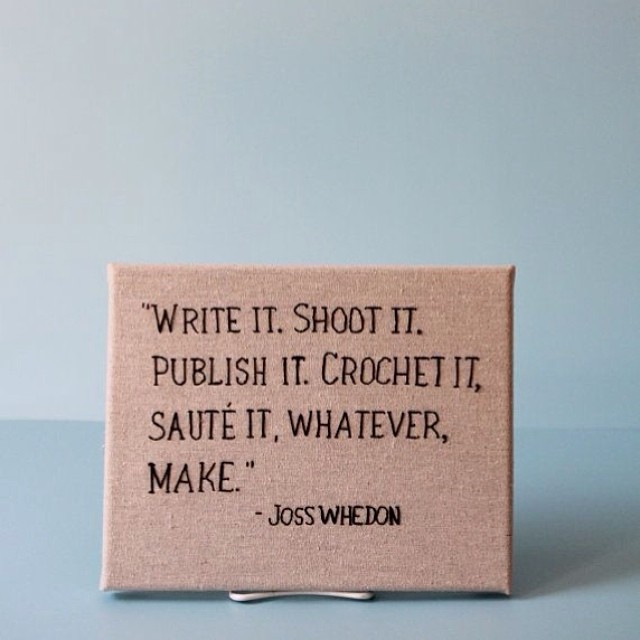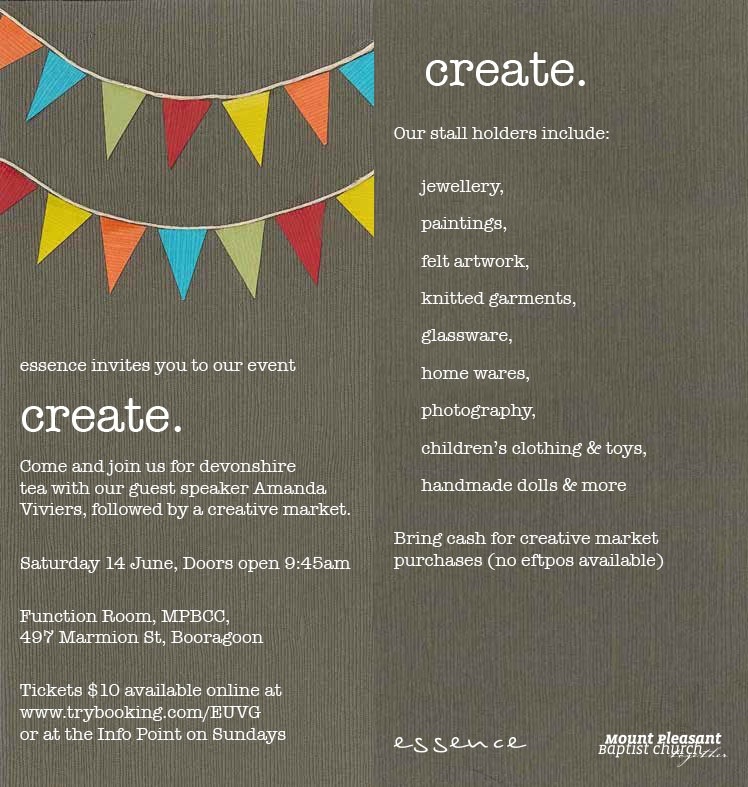 On the 14th of June I am speaking at a women's event called 'Create' for essence a women's organisation.
Everyone can be creative.
It is not just a personality type or a giftedness.
There is a creative legacy everyone can bring and leave in our world.
What is your creative bent?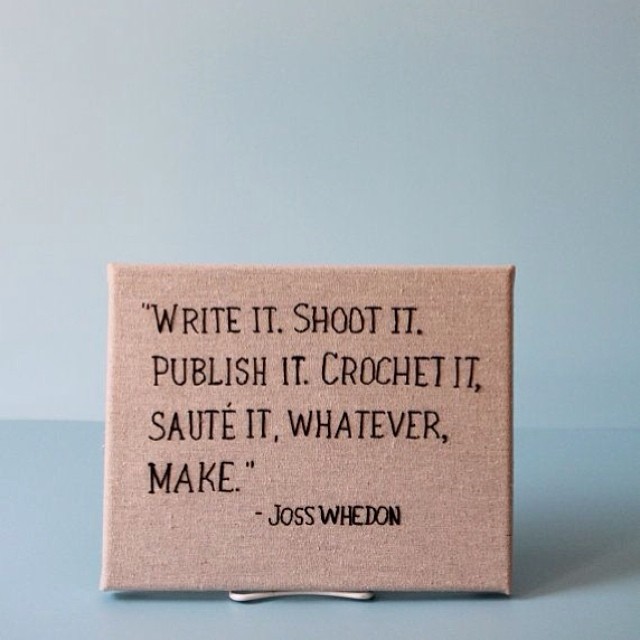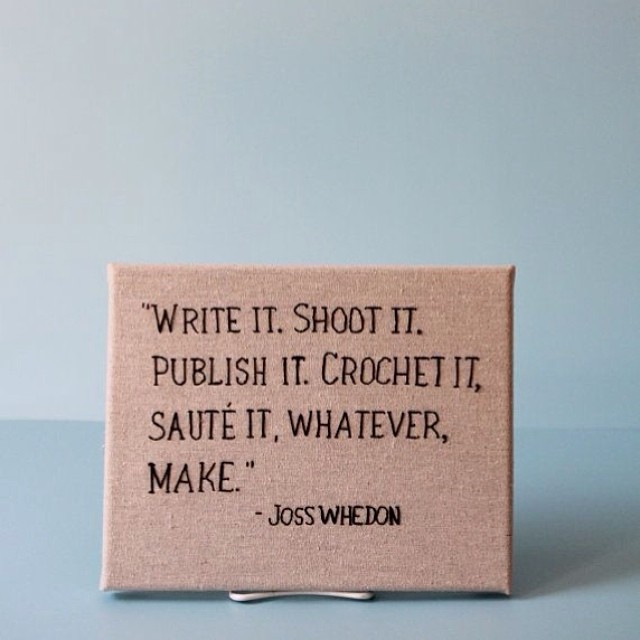 I can't wait.
If you would like to come along and hang, I will be 37 weeks pregnant so if you are a midwife maybe I could buy you a free ticket! { Ha jokes. }
Tickets are $10
To buy a ticket today click here: Create Tickets online
9:45am- 12noon
Mount Pleasant Baptist Community College
497 Marmion Street, Booragoon WA