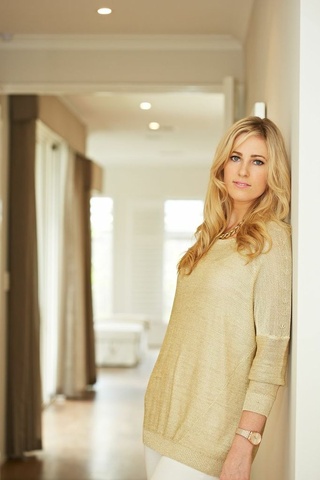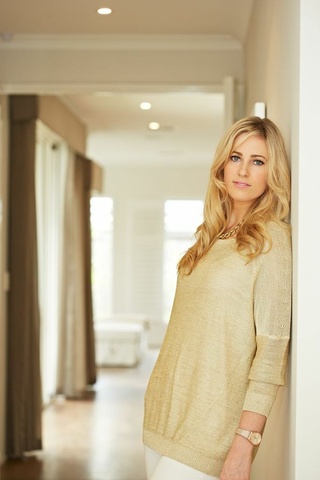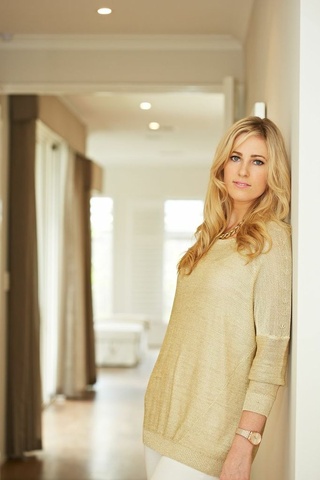 During August I have a group of guest writers, embarking on a creative series one day a week, throughout the season.
One of the new series that we have developed is called; 'Shop Talk; I launched a creative business! What next?'
The intent is to help our readers who have the dream to start a creative business or who have already embarked upon one with some tips from people in the industry.
To get us ready for this new series in August, I thought I would interview some amazing up and coming creative business owners in my world, starting with the amazing Lauren Hack.
'Interior stylist, Lauren Hack, established Laurén Interiors in 2009; with a vision to introduce Perth to an international quality of interior decoration. Laurén Interiors' interior consultation brings together the perfect balance of style & comfort. Lauren's philosophy is to create timeless interiors with a unique artistic touch.'

Not only is she supremely stylish, she is delightfully down to earth and passionate about creativity and people.
Welcome Laurén Interiors to Capture Life.
A quick introduction for our readers Lauren to your business and your creative passions;
In one wordish answers tell me about the following…
Your favourite colour;  Tiffany blue & Gold
You drink your coffee;  Often!! (totally hooked!)
You are bookmarking; Elle Decor and all things E L L E R Y
Favourite interior piece in your own home; my treasured wrought iron arched mirror (reminds me of an arched window in a parisian penthouse!)
Local hometown favourite; The glorious 'Plane trees' lining Mounts bay road…my favourite
Your Hero's; My parents
Brand most inspiring you lately; Saint Heron (compilation CD from solange's record label)
Favourite pinner on pinterest; kkmintdesign
Tell me when did your dream for this creative business begin?

It all began at the tender age of 10! I would draw pictures of console tables with lamps on them, redesign my neighbour's front yard (haha), I would pay more attention to my friends houses, then on the games we were playing! Taking in the det
ails of what details made the space 'work' and also wrote in my journal, at the top of my dreams list, that I wanted to 'have a business as an interior decorator' one day…
I knew that's what I wanted to do so then I simply set my mind to it!
What has been the biggest hurdle in setting up a creative business?
To be honest there have been a few, but the biggest has probably been the 'business' side of my business. I feel completely in sync with and passionate about the creative side of my work but was never trained in business and didn't necessarily have anyone to show me the ropes- so had to learn as I went and it has taken a lot of courage at times in dealing with different business-related circumstances.
How do you refuel creatively after a long contract has been finished?
I am such a visual creature, so when I am lacking creative inspiration; I head straight to my local cafe, take my iPad and a bunch of the latest interior magazines and sit with my coffee soaking up the goodness of any interior images I can get my hands on!
I always feel refreshed and inspired after a good soaking session like that!
Favourite project to date?
There are a few, especially as I often form a close attachment with some clients, particularly as renovations can be a long process…
My favourite to date is definitely one of my most recent projects, a charming federation home in South Perth, which we renovated in the Hamptons-chic style.
My gorgeous client has been so easy to work with and has very similar taste to me, so it's been a dream to work on!
I loved the video vignette you recently released about this project. Let's have a look at your newest project together…
'How to style Hampton's- pt 1'

Do you have any more video tutorials planned for the future?
Yes, I have 3 more video's that are being produced in this series.
How can people find you and your services?
The best way is via my website at : laureninteriors.co
Lauren, I just want to say thanks for sharing your passions here at Capture Life. Your video and your pursuit of excellence in your business is really inspiring.
Follow Lauren on her youtube channel linked above to be notified when her new video's in this series are available.
If you have a creative business and would like to be featured as a part of this new series 'Shop Talk' contact Amanda at info@amandaviviers.com and watch out for our series starting with a guest creative business owner every Friday in the month of August.