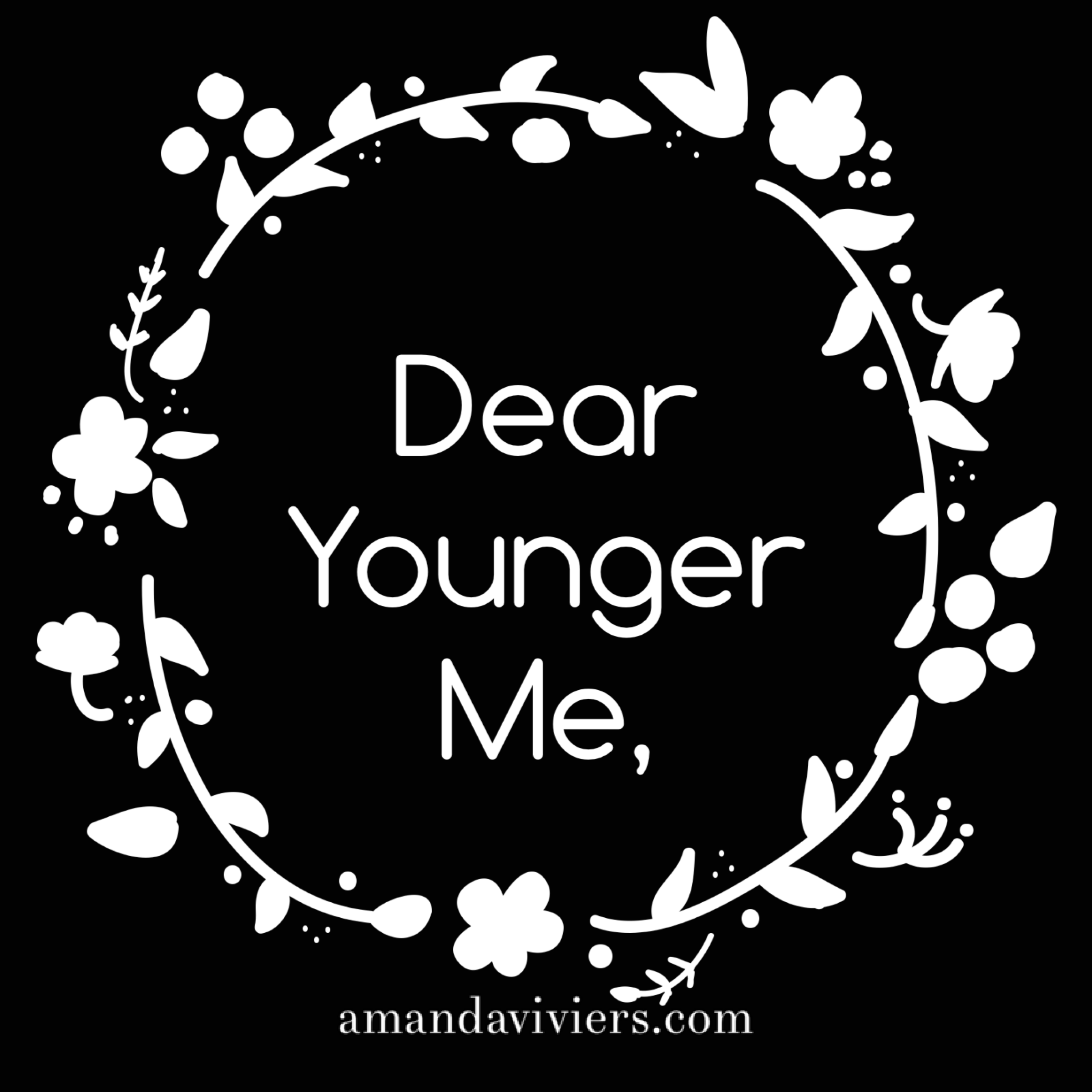 Dear Younger Me,
When guilt and shame rise up like a tidal wave full of empty plastic bags and other people's leftover coke cans, please sift and weigh their opinions like rubbish strewn in our beautiful ocean, because you were not designed to host it.
No matter how hard you try, the weight of that rubbish takes over the beauty of your today. Every single time you allow other people's thoughts to impact your internal peace, it is like you are entertaining their leftovers for dinner.
Dear Younger Me,
You know that person who you are trying to impress, that person whose opinion impacts your every move, they are searching for acceptance as well. They may make you think that they have it all together but honestly they don't. Their hearts and lives are ripped open often in the silence and the quiet and they are trying to find their way home.
Dear Younger Me,
Every time guilt overwhelms your soul and you reach for something temporal to give you comfort, you are setting up habits that may make you feel worthy in the moment. In the long run though, finding ways to express your thoughts, your wins, your victories and mostly your failures in ways that are helpful and breathe grace into every fracture is so much more helpful. These are the places where steady growth occurs.
Dear Younger Me,
When you allow shame to shadow your decisions and you spend your days trying to prove your worth to a small few who don't even care anyway, every time you give them control over your peace, happiness and regrets. You loose. They win. Yet they don't even know that they have been in competition with you.
Dear Younger Me,
Be kind. Be so damn kind that you become a pushover with love and kindness. Mostly be kind to yourself. You will make it, wherever that phantom place of purpose you have been looking for. You will be happy. You will find love. You will deeply experience pain and grief, but also love. A love so raw that it rips your heart apart.
Dear Younger Me,
Run, sing, be loud and travel. Seek the opinions of those who think completely different to you. Say yes. Stop trying to prove yourself to those who don't give a crap. Seriously lay down those defences and look after that quiet light that flickers inside your soul. Don't shout, just rest in that place of discovery and adventure.
Dear Younger Me,
Let shame and guilt go, but stay in a place of humility as you confess your hurts and confusion to someone safe. Then quietly ask for forgiveness and move forward.
Dear Younger Me,
Don't carry regret like a weight ensnared over your shoulders. Pick up that piece of wood, lift it over your shoulders and put it on the floor. Lay it at the foot of someone who extends grace, mercy and forgiveness. Lay it down my dear soul. You weren't designed to carry your weak that way. Lay it down. Move forward and forgive yourself.
Dear Younger Me,
You are enough.
Dear Younger Me,
You make me smile.
Dear Younger Me,
You are way okay.
Signed,
Your forgetful, loud, crazy, deep, loving and mostly forgiven future friend.