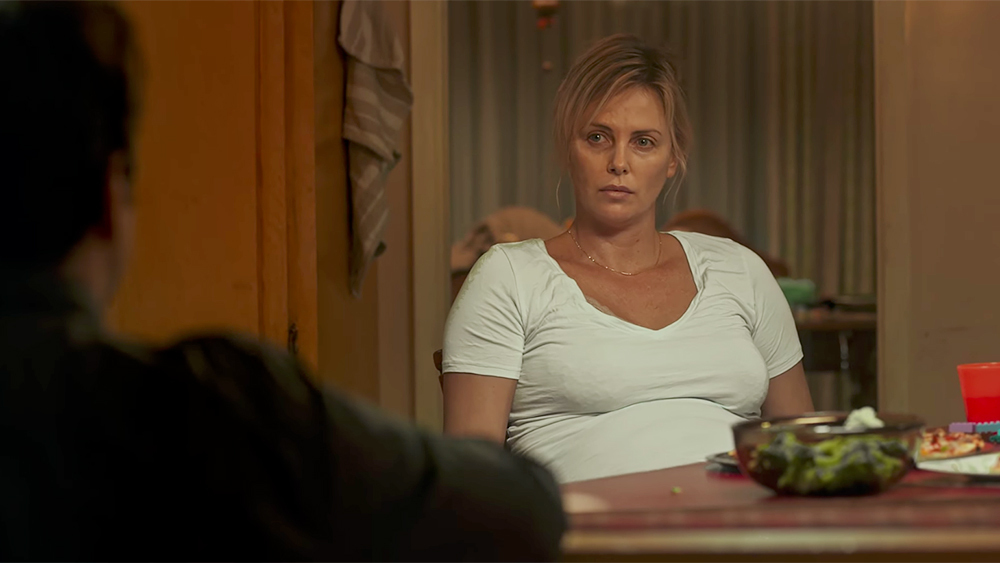 'Your twenties are great, but then your thirties come around the corner like a garbage truck at 5:00 a.m.'
Marlo (Tully)
Last week I watched a movie that took me a week to recover. It was a Mothers Day escape with my dearest friend, and we ran away from our houses quicker than the IKEA lady could say "start the car".
Sitting in the cinema with a box of Maltesers that I had bought as a present and repossessed for our night out, we had no idea the shaking that would come from a movie that kept us guessing right to the end.
Motherhood is brutal. And we laughed so much from the relentless cycle of routine and difficulty, but the moment came when we settled into a place of deep dismay.
Charlize Theron beautifully portrayed the depth and breadth of motherhood. Our hearts broke at the intensity of it all. From miscommunication with school principals to the sheer comfort of frozen pizzas and daytime tv.
In my early thirties, I saw this season as an oasis of hope, a mirage in the distance, that I struggled through singlehood to find my promised land. However, the reality of the juggle of Motherhood leaves me questioning.
We laughed as the main character Marlo's daughter asks innocently.
"Hey Mum, what's wrong with your body?".
We cried when Tully (her night nurse) said
"Girls heal."
and Marlo replied
"No, we don't. We might look like we're all better, but if you look close, we're covered in concealer."
The secret to Motherhood is the sisterhood, and without the capacity to reach and find help from another, left like an island on our own. I often struggle to accept help from others. I sometimes regret saying no, when someone has reached out with grace and empathy. We are often our own worst blocks in the opportunities of finding our steady place again.
We never know the battles that every person is facing, and behind the facade of social media, there is always a conversation about the challenges we face. Although we all meet Motherhood with different seasons and strengths, if we are all honest the sleepless nights, the constant boundary setting and the pain of growth can be waring.
This movie needs a conversation with a friend afterwards, but the beauty of exploring our darkness is worthy. If we don't sit in spaces where we confront difficult seasons, we will never feel the joy of a change of season and the sun shining again.
It is still showing in cinemas nationally for a short time. Grab a coffee, a friend and let's together start a conversation that matters. When we choose empathy for those, who are struggling we all grow.
The secret of motherhood is the sisterhood.
And the greatest gift I found in Motherhood was the hearts and lives of other women in the same season.
Amanda Viviers