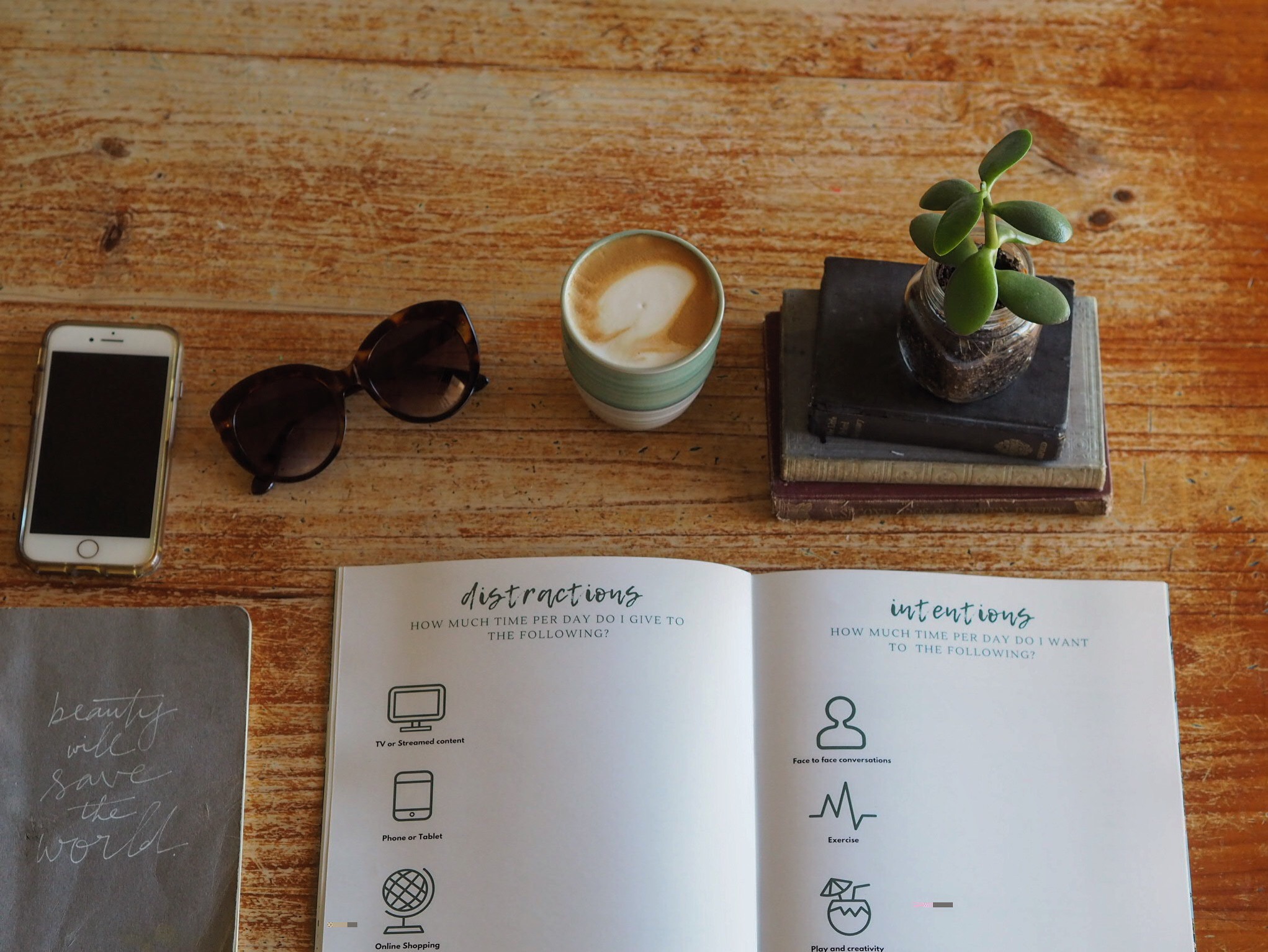 Are you looking for a new ritual this Thanksgiving?
I have a book with printable exercises to help you find gratitude this year. Pause; Vision Daybook
"Gratitude makes sense of our past, brings peace for today, and creates a vision for tomorrow." Melody Beattie
The process of letting go and starting again can be summed up in one word, which is change. I love the new but I am so bad at change. I want fresh days, new landscapes and greener pastures but I often I hold on too long.
I easily lose sight of the bigger picture of my life in the midst of laundry, lunches and dusty window sills. The everyday ordinary things can make me feel bland and unseen.
When I move the focus back to a long-range view, I start to see a picture forming for my life that can be lost in the chaos of my daily life.
Greg Reid explains the process of change so well.
"A dream written down with a date becomes a goal. A goal broken down into steps becomes a plan. A plan backed by action becomes reality."
This time of the year can be lonely for those who find themselves by themselves in the holidays. Rather than Netflix binging or finding yourself misplaced, what if you sat and journaled to find perspective.
Questions like;
What has been a positive experience this year?
What challenged me?
Who have I gotten to know better?
Where have I grown?
What am I especially thankful for?
What is a low point from the last season?
What quote, scripture or word describes the last season?
And opportunities to write affirmations for the coming year…
This year I hope to…
This year I give myself permission to…
This year I will grow in…
This year I dream of…
This year I let go of…
This year it is possible to…
This year I will pioneer…
This year I can…
This year I will…
This year I am excited about…
Sit around the table whether with some friends or by yourself and start to write to find perspective and clarity this Thanksgiving.
The exercises are available to download here: Pause; New Year Vision Daybook
Thank you for coming to find some perspective.
Amanda Viviers
Amanda Viviers can often be found with a pen in her hand, food spilt down her blouse and a fresh story in her heart. She is an Author, Public Speaker and Radio Presenter.