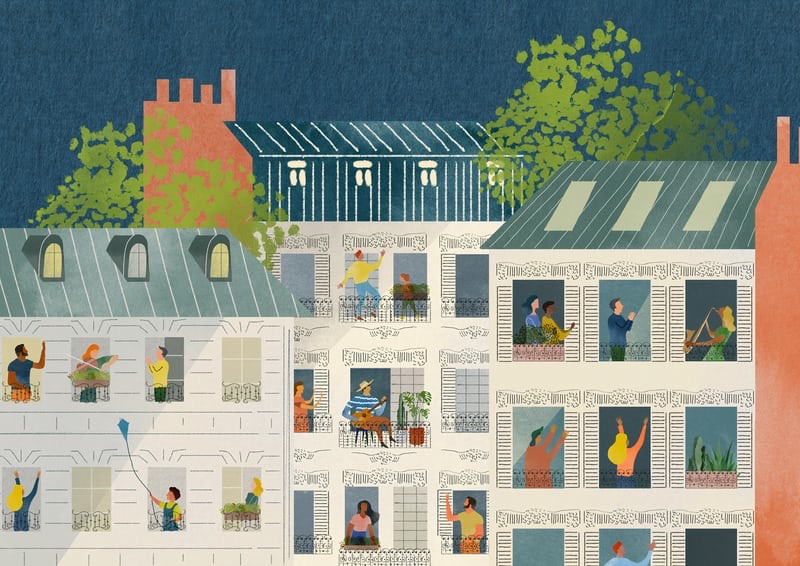 Guide me down the road of your commandments. I love travelling this freeway.

Psalm 119: 35
Today I am writing from a place of frustration.
It's okay, I am learning to feel all the feelings that in the past I would have suppressed. I would have numbed with Netflix and chocolate or maybe even gotten angry about something that had nothing to do with this frustration. Today I write and you are my companion in healing. It is the places that we take these feelings, to find a resolution that can be the hardest lesson to learn.
Where do you take your frustrations?
The funny thing is, it is these moments that become the stories that others tell about us and the stories that we tell ourselves. Our emotions become our indicators that frame the stories of our life. The legacy that we leave behind. They are retold over and over, they become the maps of our future.
Over the last few months, I have been reading daily Psalm 119. I have been sitting to reflect over its poetry and allowing the words to bring insight for this season. It is the theme of my current blog series called STAY THE COURSE. Exploring the highs and lows, the confusion and the anxiety that has pervaded this year of clarity 2020.
At the beginning of this year, I wrote on my office whiteboard "I will choose abundance in every area of my life this year, even if the people I encounter do not understand it." This morning I wiped my big whiteboard clean, ready for a new six-month journey and I rewrote that statement again.
"I will choose abundance in EVERY area of my life this year, EVEN if the people I encounter do not understand it"
If you read my Gallup strengths finder test, you would see that one of my top strengths is strategy and connectedness but also there is a word on the test results that I have never really understood until this season of clarity. The word that is on my test is "Arranger". I am driven to arrange things.
If you ask my husband, we never really disagree on much except this one thing. The arrangement of things. As we zoom out perspective on the year 2020 it has been a year of displacement for so many. As an arranger, I spend lots of my time trying to land projects, arrange projects and ideas in my head and this displacement has been terribly unsettling.
Have you felt a sense of displacement this year?
Last week the principal of my children's school retired after many years of amazing service to primary schools in our state. As we arrived at school on the day of the departure my daughter spotted the new principal and yelled out the car as we arrived at school. She said, "So glad that you get to be the spare principal".
This memory has made me laugh many times this week, but its a word in season for many I believe in this season of transition. With jobs lost and restrictions in place. With routines that are frustrating and rules that seem so unhelpful. We all kinda fall into the spare category. Its the season of leftovers, rules and it has all left us scratching our heads. When we would normally think we are in control of the decisions that affect the road we are walking upon, the upheaval has created new unwritten rules that we didn't even know existed.
As a family we are currently trying to get my Dad into a care facility as his Motor Neuron Disease is moving fast. In the midst of COVID restrictions, however, nursing homes won't allow children under 16 to visit and they also won't allow day release (for special occasions like the football derby smile) and the displacement that is felt is devastating. It is impossible to try and think of my dad spending his last days in a nursing home and they won't let him hold his new grandchild.
Then I return to Psalm 119:35 and the verse "Guide me down the road of your commandments. I love travelling this freeway". Reminding my heart that there is a way, that is higher above my own. And purpose can be found even in the midst of the most difficult of seasons.
The Holy Spirit is named a Guide in some translations of His name. He is a person that guides and leads us, despite the displacement we may feel. Sometimes those places of frustration, those places of discernment are uncomfortable places. When we allow those emotions and feelings to arise, we can deal with them properly rather than numbing them away.
He guides us into purpose. ( "The Spirit of the Lord is upon me because He has anointed Me to preach the gospel to the poor; He has sent Me to heal the broken-hearted, to proclaim liberty to the captives and recovery of sight to the blind, to set at liberty those who are oppressed." Luke 4:18)
He guides us into everlasting ways. ("However, when He, the Spirit of truth has come, He will guide you into all truth…" John 16: 13)
He guides us towards answers. (Teach me to do Your will, for you are my God; Your Spirit is good. Lead me in the land of uprightness. Psalm 143: 10)
He advocates for us. ("But very truly I tell you, it is for your good that I am going away. Unless I go away, the Advocate will not come to you; but if I go, I will send him to you." John 16:7
I think sometimes we focus on the end of the road, the arrival destination that is years away. We forget that in the midst of our current season, the Guide is there to help us lean towards those places of displacement, as we lose sight of the beautiful things in this very present moment.
I have come to realise in these moments that I have forgotten to ask the Guide to bring me back to the beautiful freeway that brings life everlasting.
These freeways are wider than we can ever imagine.
These freeways are full of light, love and colourful hope.
These freeways are arranging new and brighter days ahead that bring satisfaction and reward.
We need the greater map, however, to help us find the road that leads to greener and greater pastures. This discomfort found in today is forging a new road for tomorrow, one that is full of purpose and potency.
You are not the story that you keep telling yourself or the story that others keep telling about you. Even if you are stuck in this season of great displacement, there are no lines that can hold you or any decision that can keep you contained. As we lean towards the story that the GUIDE is asking us to trust in, we realise that there is a great awakening, lying deep within.
This is a whole freeway full of purpose, everlasting ways, answers and advocacy. I sat today to write deeply into my frustrations so that I would remind myself there is another way.
What areas are you feeling displacement this year?
Write below in the comments, its a powerful tool for revelation.
This week I have released a new online webinar to help you to use storytelling as a tool for your business on social media. Click the button below to book your spot today.