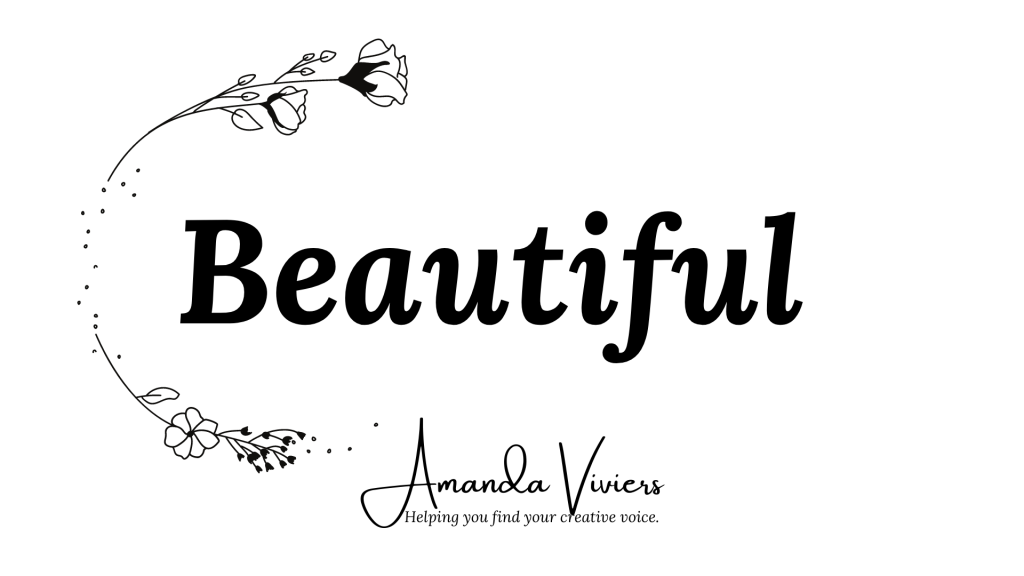 Beauty and grief co-exist in a way I have never understood till the last season. Moments of transition and awakening feel a little like the promise of a new year that will bring greatness. Then we move into year three of a global pandemic and the fall out of fear across the world. This ever-present challenge has moved us towards a quick realisation that growth is always preceded by challenging circumstances. Corporately our year already has provided difficult circumstances that promise to build resilience. And in some ways I also wonder if it will break us. Then I stumble upon this scripture from the book of Acts in the Bible…
The time of prayer was about three o'clock in the afternoon, and Peter and John were going into the temple. A man who had been born lame was being carried to the temple door. Each day he was placed beside this door, known as the Beautiful Gate. He sat there and begged from the people who were going in.

The man saw Peter and John entering the temple, and he asked them for money. But they looked straight at him and said, "Look up at us!"

The man stared at them and thought he was going to get something. But Peter said, "I don't have any silver or gold! But I will give you what I do have. In the name of Jesus Christ from Nazareth, get up and start walking." Peter then took him by the right hand and helped him up.

At once the man's feet and ankles became strong, and he jumped up and started walking. He went with Peter and John into the temple, walking and jumping and praising God. Everyone saw him walking around and praising God. They knew that he was the beggar who had been lying beside the Beautiful Gate, and they were completely surprised. They could not imagine what had happened to the man.

Acts 3: 1- 10 (CEV)
BEAUTY AND ASHES CO-EXIST
We can attribute the idea of beauty, as being a place of perfection. However, as I read this story and reflect upon my own experiences, I see that everyday, ordinary places are the moments where miracles precede the manifestation of the Spirit. This is a gateway of beauty, that holds the pain and transition. We can get stuck because we believe that either our year, our month, our days are either all good or all bad.
But God crowns difficult places with provision that comes from the community in a way that brings transformation. (Psalm 65: 9-12)
THE ANSWER IS ALWAYS FOUND IN OUR NEIGHBOURHOOD
An interesting reflection from this story is that he asked for the provision from his neighbourhood. We need each other. I need you and you need me.
I am terrible at asking for help or even accepting it. I sometimes find myself struggling with the realisation that I cannot do it all alone. It is a weakness, that my independence stops others from having an answer that I am asking God to provide. God always moves through neighbourhoods. He is always supplying our needs through the hands of another and when we stop others from meeting those needs, we stop the miracle in motion, as we together grow. This is a beautiful gateway towards our common union as humanity together. I need you and you need me —we together bring transformation and hope.
The difficult part of this realisation, is we live in a season within the global landscape where we are more suspicious of one another. To face the difficulty of these days, we need each other and the beauty that comes from the ashes of this season in the world, is the way we meet one another in the spaces between.
EVERYDAY MIRACLES
Although I may be seen as somewhat an optimist, although the year looks like it is a cascading shadow, found in the aftermath of a big few years of loss, I believe miracles are breaking out. On the streets and corner corridors, there is a new way that is being announced. Recently I wrote this poetic kind of picture and it inspires me to look towards the beautiful gateways that draw us into new days. Those high mountain places where we remember our worth together once again.
Go up to the high mountain O Zion and hearald that of good news.

Lift it up, fear not. "Behold you God" He comes with might.

Isaiah 40: 9
"Herald good news, daughter of Zion. Don't be drawn into corridors of belonging that ask you to play small, to fit within its confine. Herald a song and conversation of hope.
A hidden path, a moment of vulnerability, the potential loss in the promise of fame.
There is a company of women who are united in love.
We are united but far from uniform in the way we stand alongside. Called by name, strengthened by the might of His power. Not one missing, no one is excluded, not one the most important, not one holding all the keys.
A craftsman casts her strength overlaid with gold.
Go up to the mountain, Oh Zion, herald that of good news.
Lift up your voice with strength.
He taught you the path of justice.
He brings good news alongside knowledge
He shows paths of understanding.
There is a heralding in this season, a company of women who delight in the sound of his voice. Who bring everyday miracles of peace and adoration. Good news for the brokenhearted and healing that sets multitudes free.
Who have carried burdens from other generations… With confidence and courage that comes from the experience of His presence. Go up top the high mountains. O Zion and herald the good news. "
Beauty co-exists in those charred places friend. Have the courage to seek out the everyday miracles again.