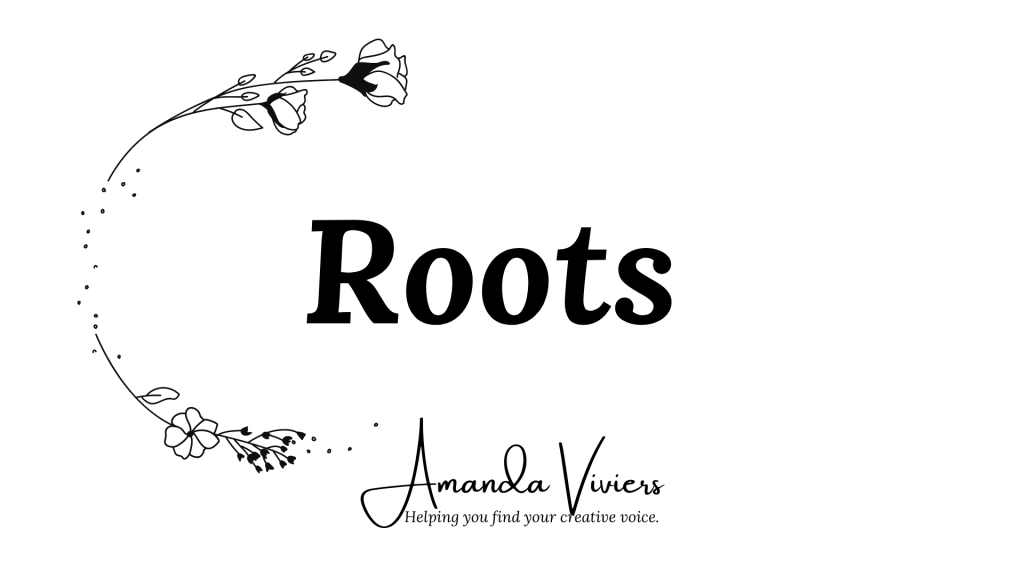 As I turned the corner on my Dad's back porch I saw a green leafy plant overwhelm its pot with size and character. I could sense his care taken in the beauty of its folds. Each time I see it now on my front porch, I imagine him caretaking, pottering around and watering it on the evening shifts dusky haze.
The plant elephants its pot size and I knew this day would sometime come, but the leaves don't look as emerald anymore. I'm not a plant whisperer as my Dad once was, but I have carefully tended this plant as a living memory of something he once held. The browning of the leaves this summer has felt like a jarring, a remembering of the pain of saying goodbye. I knew I needed to tip over the pot and have a look at its sustenance sought out by the irrigation system, that keeps it fed.
Every potted plant will reach an age, where its root system becomes bigger than the pot that contains it. The dangling nerve system of the plant stretches and reaches out beyond its confine searching for nourishment to continue to grow and seek out the food it requires for sustaining health. The interesting thing about my favourite plant, rescued from my Dad's garden, is that it is now too large for the pot which in the past has protected it. Reminding me of the human condition and each of our growth cycles that measure creation in our need for more.
You were designed with a similar soul structure as that of a plant. We naturally seek out inspiration, wisdom and help from others to feed the system of growth that holds and contains us for our future endeavours. You see, you were not designed however to live within the containment of a pot, like a plant. Humankind is designed to grow inwardly in such a way, that the depth of our roots, matches the height of our internal disposition.
The groundedness of your soul structure in the beauty of community, nourishment and the capacity to grow and stabilise the height at which you are designed to live. Jeremiah the prophet describes it this way…
"Blessed is the man who trusts in the Lord, whose trust is the Lord. He is like a tree planted by water, that sends out its roots by the stream, and does not fear when heat comes, for its leaves remain green, and is not anxious in the year of drought, for it does not cease to bear fruit."

Jeremiah 17: 7-8
This week I have been once again impacted by the rhetoric of fear that plagues our society in this season. After seeing friends houses surrounded by bush fires, and a message from my husband woken by an earthquake in New Zealand, this week one could easily allow fear to overtake our trust in the news that tickers across our screens daily.
Yet scripture reminds us where the blessings lie, not within the potted plant containment, where the root structure is bound by the safety it provides. But the emancipation that comes from deeply being rooted in places of community, worship and faith draws out the best fruit in us all. Psalm one reminds us of the impact of nourishment through our soul structure, the fruit that grows from this nourishment and the protection from withering of leaves, no matter the season.
He is like a tree planted by streams of water that yields its fruit in its season, and its leaf does not wither. In all that he does, he prospers.

Psalm 1: 3
You were not designed to live root bound, by a pot of containment. Although it feels safe, a place where you know the boundaries and limits of the season and times, there will come a day when your soul structure requires greater pasture. This year, allow the water found in the deep streams and rivers below, give you nourishment and the sustenance to branch out into the beauty of purpose, that requires stability.
Allow friendships to gird you in ways, that you have trusted in yourself to meet the needs of the season. Allow the community to grow your capacity to love in ways you were unable in the past to. Let the daily practice of growth come from prayer, a meditation on things yet unseen and reaching out to places in the past that felt uncomfortable because you were living contained.
And lastly, the book of Ephesians reminds us to be strengthened by the love that grounds us rather than fear that holds us contained…
That according to the riches of his glory he may grant you to be strengthened with power through his Spirit in your inner being, so that Christ may dwell in your hearts through faith—that you, being rooted and grounded in love, may have strength to comprehend with all the saints what is the breadth and length and height and depth, and to know the love of Christ that surpasses knowledge, that you may be filled with all the fullness of God.

Ephesians 3: 16- 19
Is it time to allow yourself to be repotted this year, into a ground that is fertile and full of nourishment for the coming days? Allowing water and nutrients to flow once again. This is the beauty of our internal disposition, one which never stops growing and creating ground for others to flourish alongside also.