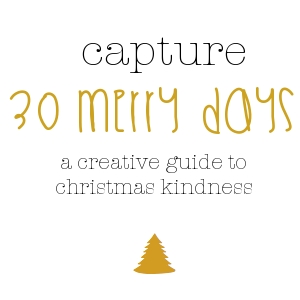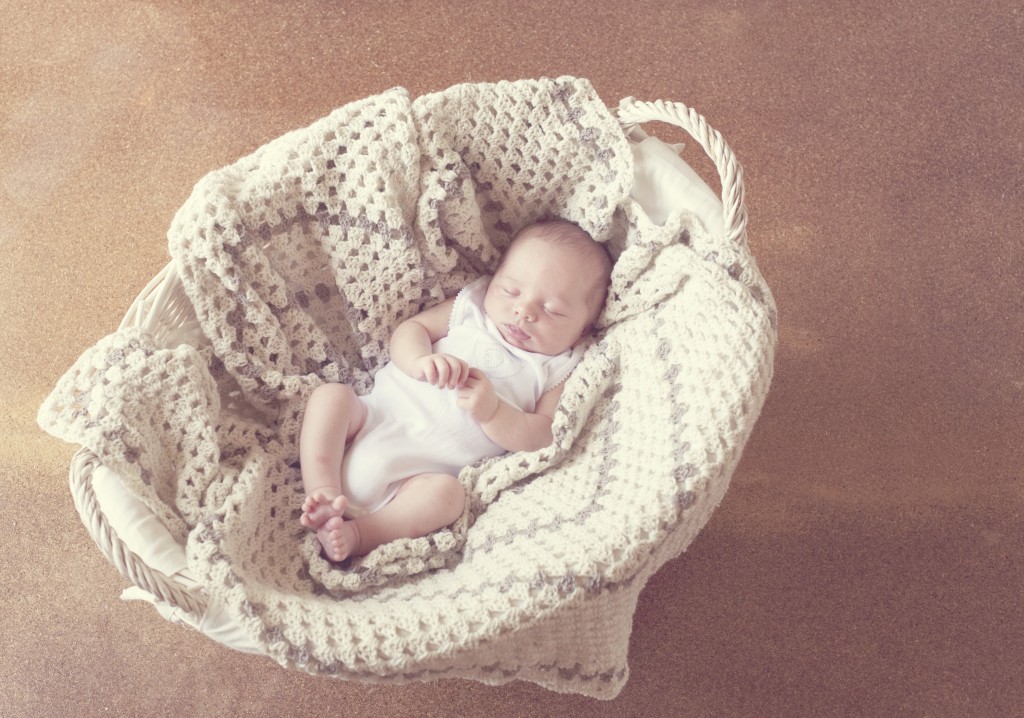 Downloadable E-book available here for purchase: Capture: 30 merry days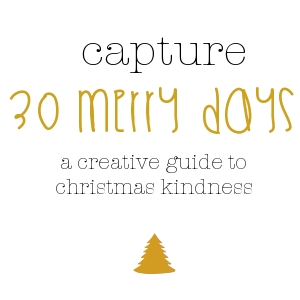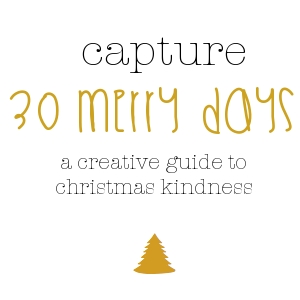 Ever since I started to walk, I have been a Christmas junkie. Each year, begging my nearest and dearest to put up the tree just a little earlier, so 'that most wonderful time of the year' can linger longer. I am addicted to collecting Christmas traditions. Like ornaments from every part of the world and also adding constantly to my Christmas Golden Book collection. Also finding Christmas records from op shops, so throughout December I can dig out my record player and reminisce.
When I was ten years old I hid behind the curtain in our living room on Christmas Eve, longing to discover Father Christmas. I found something that I wasn't expecting; my Mum and Dad laughing and presenting, I snuck back to my room deciding I really didn't want to know truth anyway!
Each year as I grow older, I try to pretend that Father Christmas still hides. The reality is though, my list and stresses grow just a little longer and the gloss of Christmas fades. I love this season but have a growing hatred of its consumerism. That is where the idea for this little e-book began. 'Capture: 30 merry days'. It is a creative guide to Christmas kindness, encouraging home made- ness instead of crazy consumption.
Want to join the journey? All you need is some courage and a huge amount of crazy joy. If your projects fail, don't worry it's all a part of the fun. You can see my projects aren't perfect but my family and friends adored them last year. I think a little bit of effort goes a huge way.
It is available on the 14th of December for 24 hours at a special price of $4.95 and then it goes to $9.95 from now till Christmas.
Here is a teaser of the book:
The best way to enjoy this publication is on an Ipad or tablet. What you need to do, is add this item to your shopping cart when it is available. Then you will receive an email and a receipt from me. On that email is a link that enables you to download this e-book. Once downloaded here is the best way to enjoy it.
1) Open the publication on your iPad in Ibooks. Or on your android in your ebook reader.
2) Watch out for all the underlined yellow sections. Every section that is underlined is a hyperlink to another website or recipe.
3) The menu page has an easy bookmark function, every recipe/ instruction can go straight from the menu page through to that page. Click on the day number and it will flick you straight through to the page/ recipe you are looking for.
Lastly, do this Christmas junkie one favour.
Post a photo on Facebook or Instagram of what you have made from the book and tag me or email me a photo.
This would make me so happy.
Enjoy and Merry 30 days of creating
All my Christmas love
Amanda