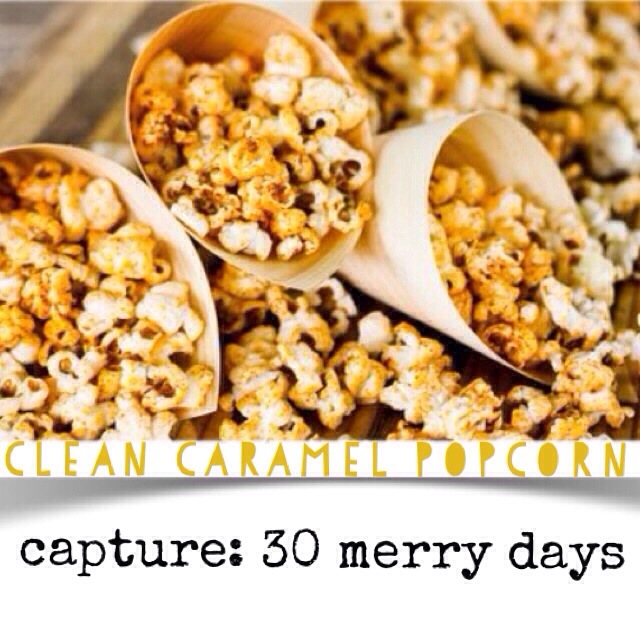 Every Christmas I love to make homemade gifts but every year it is getting a little tougher to bake for people with their food allergies.
I have one particular dear friend, who is obsessed with mince pies who is gluten, sugar and wheat free this Christmas.
It takes the fun out of the Christmas naughtiness.
So I went experimenting and exploring and found a recipe just for her. (And your friend who has the same problems)
Clean Caramel Popcorn
No sugar
No wheat
No gluten
The recipe is in my latest ebook called 'Capture: 30 merry days' a creative guide to Christmas kindness.
Buy from here today.