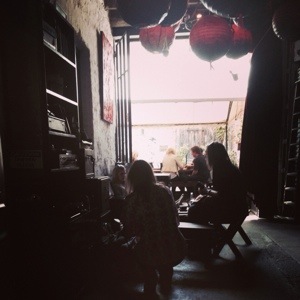 Tell me and I forget, teach me and I may remember, involve me and I learn.
Benjamin Franklin
Tonight I spoke at a creative arts night full of young creative people who are week in week out mentored in all different facets of the arts.
It was a fantastic opportunity to spend time with them because I feel so passionate about the power of mentoring.
The best mentoring environments that I have been involved in before are those that create practical teaching spaces, where both the mentored and mentor learn from one another.
A practical space of mutual respect.
A practical space where the mentor not only teaches but lives what he/she is teaching.
I love Benjamin Franklins' quote above, tell someone and they will forget, teach them and they may remember but involve them and they learn.
I think placing yourself in a mentoring relationship is imperative if you want to achieve great things in life.
It is not until you have listened and been silenced, been encouraged and discouraged, lived openly with accountability, that I believe you grow into the fullness of your potential.
Strength is gained in the struggle.
Iron sharpening iron.
This is truly living.
I am offering an creative internship for 2014 if you know anyone who would be interested pass this information onto them: creative internship
Speak soon
Amanda