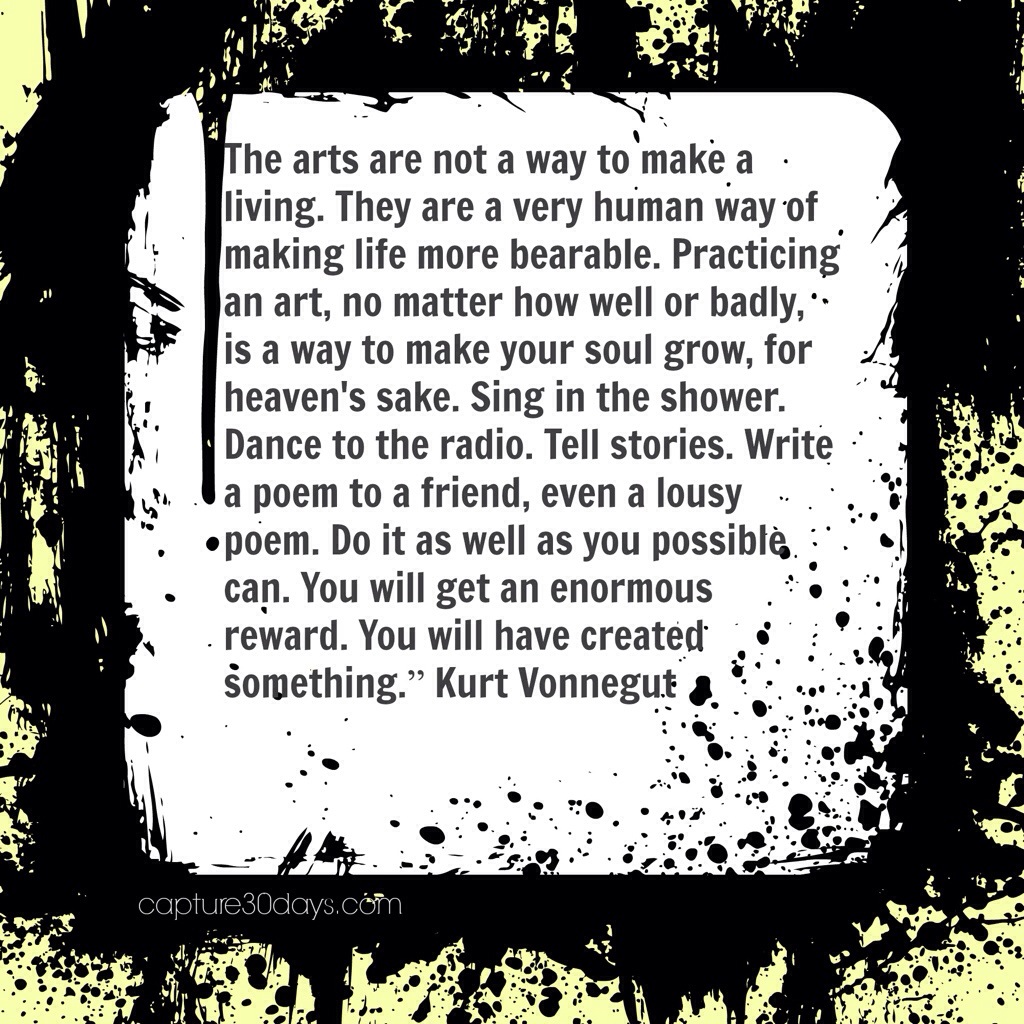 I found this quote this morning and although I don't believe everything this writer professes, I wholeheartedly believe that the arts does make our souls grow.
Each time I draw, even though I'm not amazing at it, I feel something inside me change.
Every time I try something creative that I have never done before, my heart feels lighter.
When was the last time you wrote a poem? School?
There is something about writing in a different style that brings out new perspective and innovation.
When was the last time you turned the music up in your lounge room and danced? Feel silly? Feel insecure? It could be the exact thing you need to break out of that funk you find yourself in.
Create something today
Love Amanda