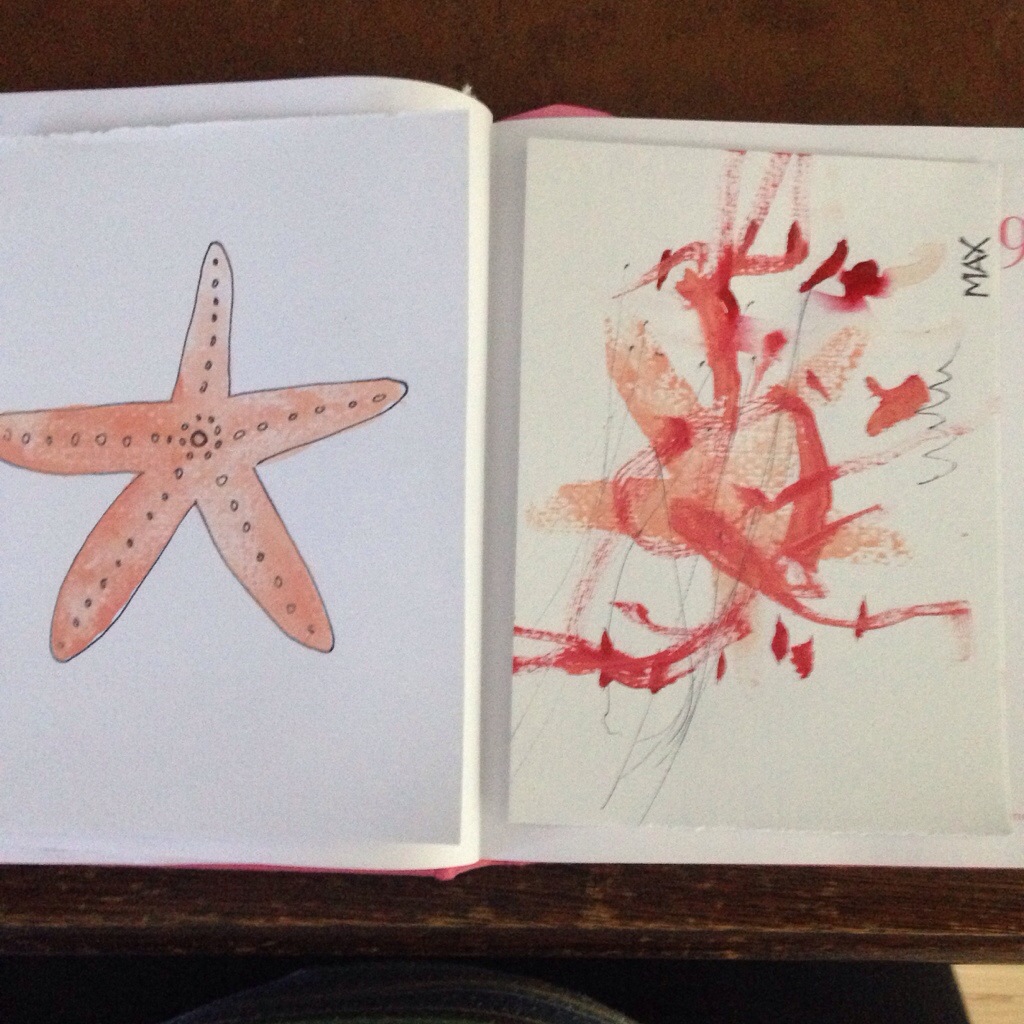 My little man max turns two in one weeks time and at the moment he is a learning sponge. Today as he walked up the stairs at the beach across the road from our little shack he counted the stairs from one to ten, all by himself. We hadn't taught him specifically to count, aside from the 1, 2, 3; you are in trouble if you do that again march.
Today out of nowhere one to ten, he counted with pride.
One of his greatest loves at the moment is stars. He see's them everywhere. We have a bowl full of shells in our lounge room and he pointed out to me today star, star, star… It took me a while to find what he was talking about and it was there hiding at the bottom of the bowl, a lonely little starfish.
Max see's stars everywhere, so often I miss them.
Every child is an artist. The problem is how to remain an artist once we grow up.

Pablo Picasso
To find new inspiration we need to stop looking at life through our adult cynical eyes and start to live through the eyes of a child.
If you are in a stuck place creatively, maybe sit down with a child and draw something together.
If you are feeling a little flat take time to sit on the floor and see things from a new perspective.
We are all artists, the problem is how to remain one whilst living in a very responsible, grown up world.
Speak tomorrow
Creatively yours
Amanda