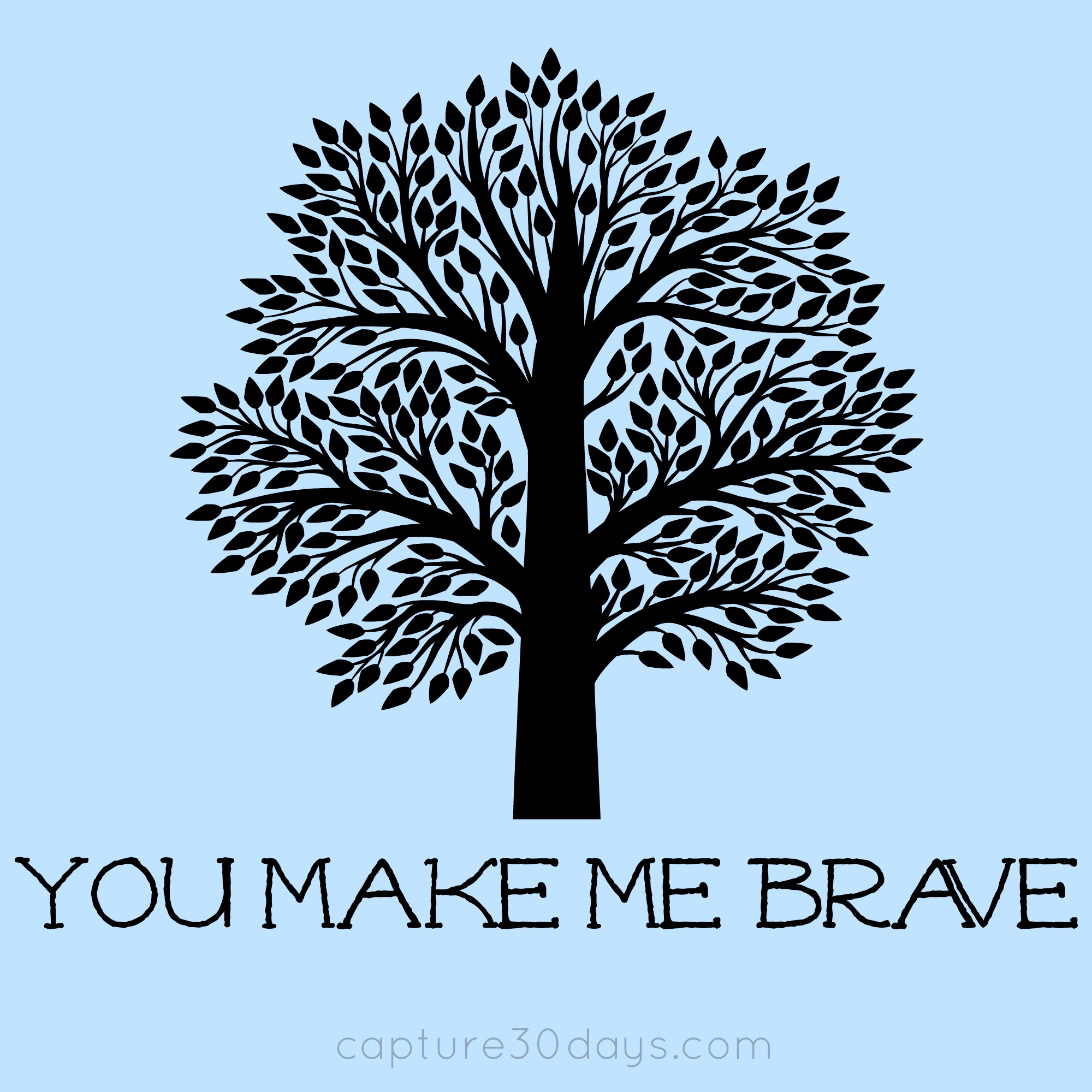 This week I start week three of the Brene Brown online course from her book; The gifts of imperfection. This weeks theme is all about anxiety, stress or stillness and calm.
Throughout my life I have had ebbs and flows of my levels of anxiety, I think in one hour I can be over confident and the next under confident and questioning myself, my calling, my gifts, skills, mothering, wife skills….
You know what I mean?
I believe this battle with peace, stillness and calm and the increasing dread of overwhelmed-ness is just a part of our human condition.
It is a dance between the knowledge of where we have gone wrong in the past, where we have won, where we have stuffed up and who we have offended in the midst of our grapple with our humanity.
A great friend sent me this song above called 'You make me brave' by Amanda Cook and Bethel, a week or so ago and I have been playing it on repeat.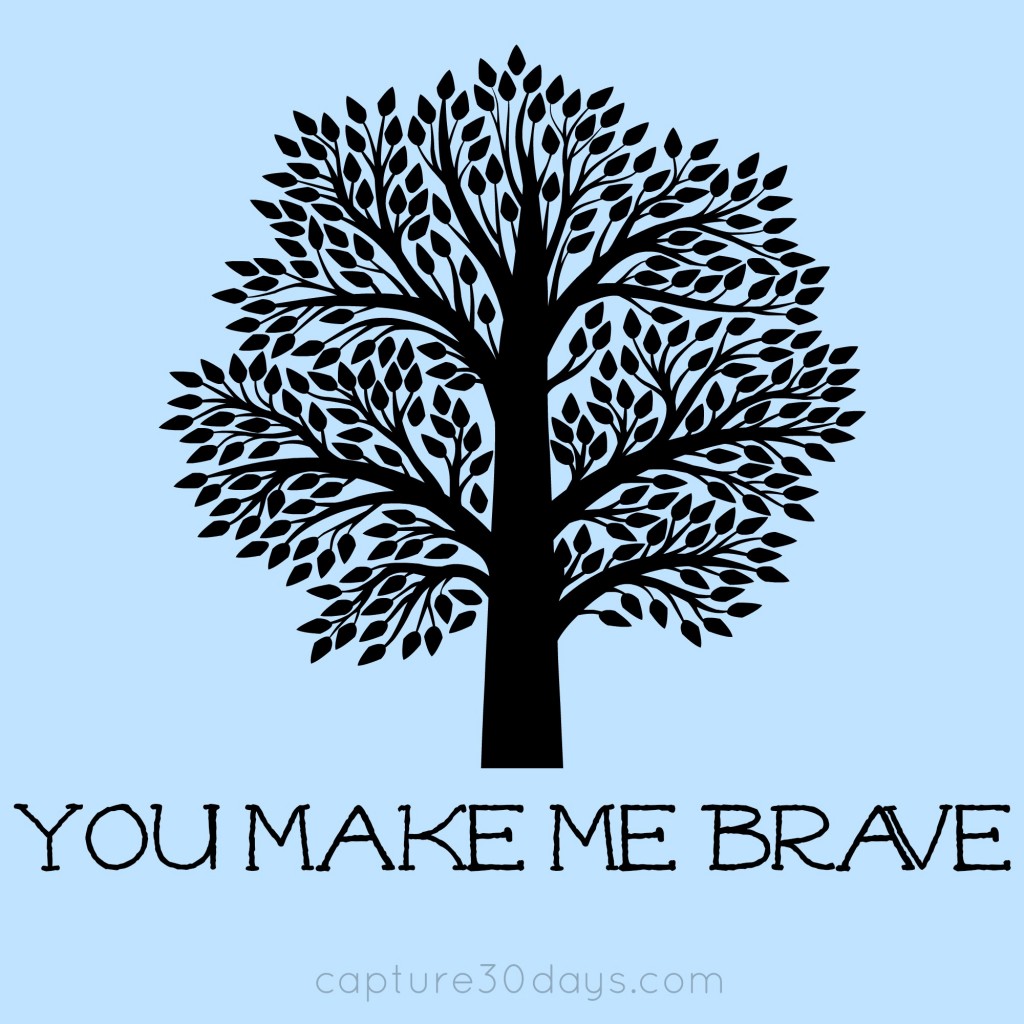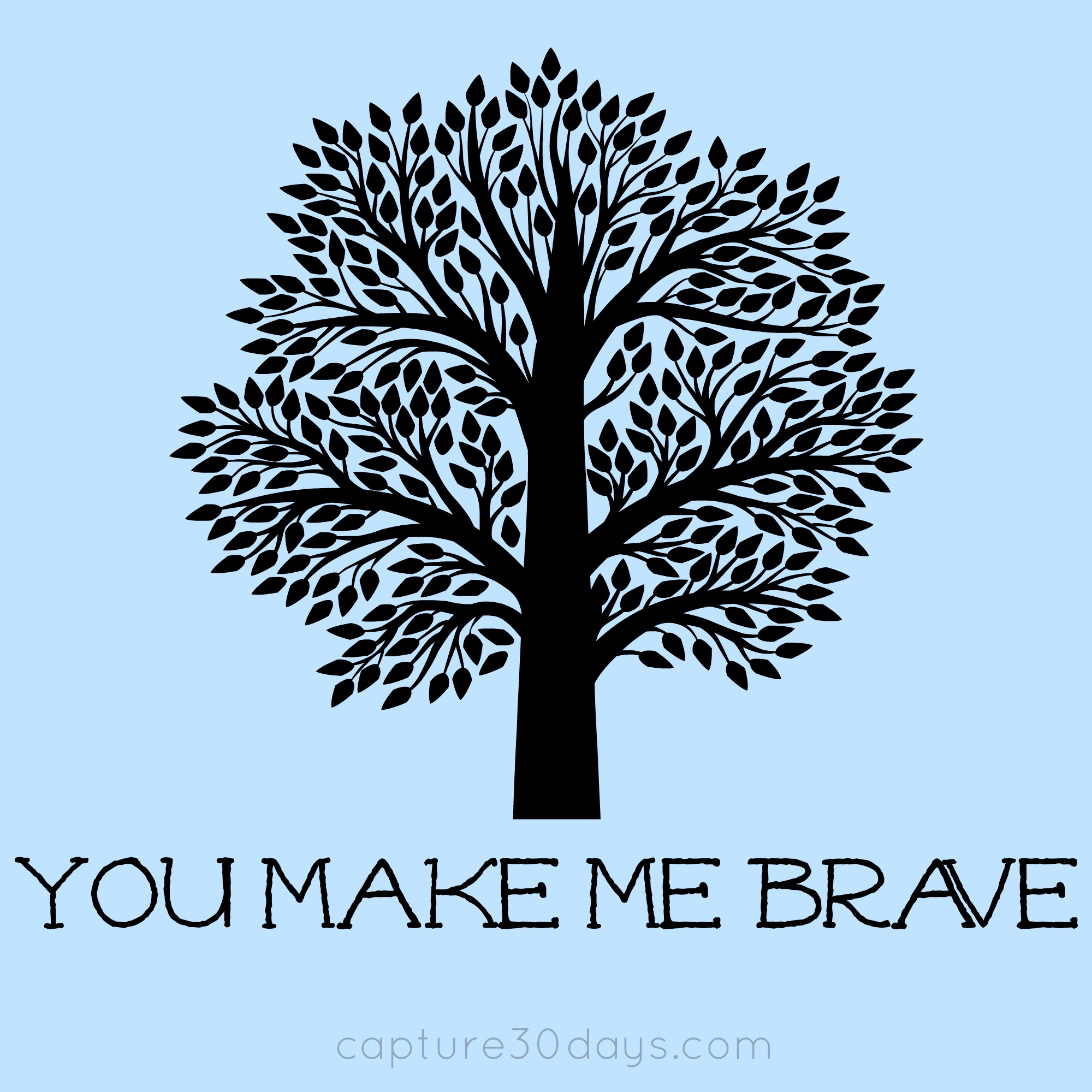 I think the gift of this song and its lyrics is that we don't need to gather our courage by ourselves.
It is when our humanity (those fears, those worries, that anxiety, that pressure, that regret) meets our humility (acknowledging that we don't have it all together and need help) and becomes reliant upon something greater than ourselves to find strength and perspective.
As a part of the online course this week we were asked to draw, put a photo or collage a place that makes us feel still and helps us find that calm strength.
Here is my collage.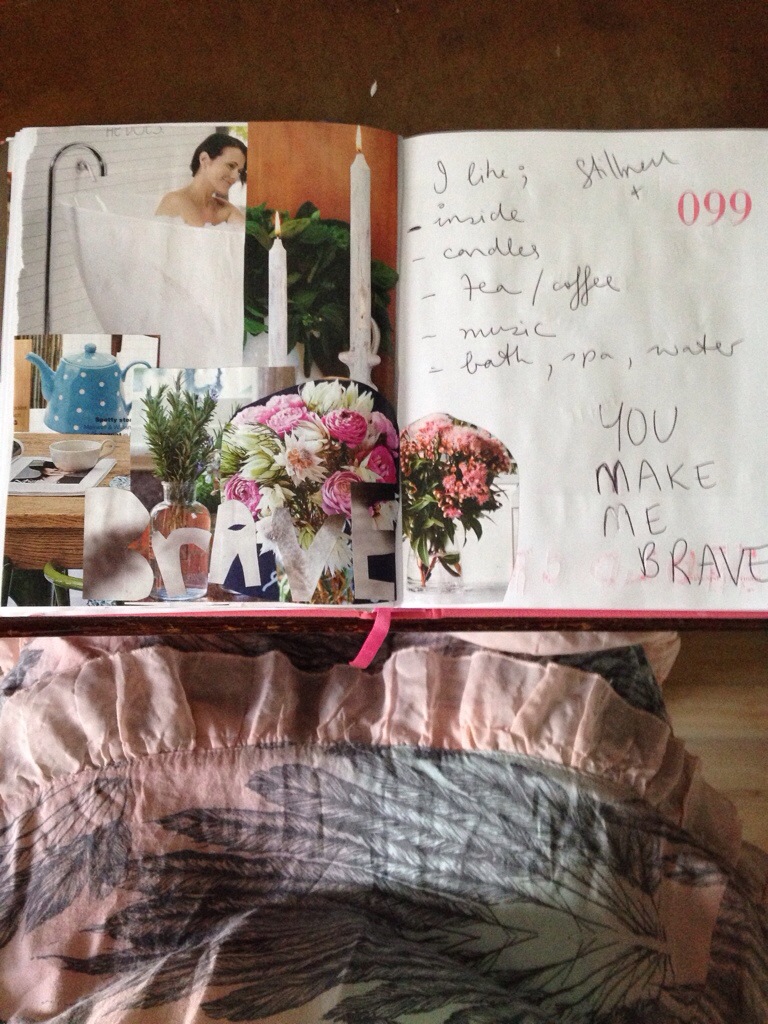 A lot of people find their sense of stillness in outside places, like the beach, forests, tree's and anything that is epic and full of nature.
I have worked out that I find stillness, calm, peace, my selah moments when I have a comfortable surroundings, a candle lit, music playing, a pot of tea or cup of coffee, a pen, a journal or those special times when I get to have a long bath or spa.
It is in those places of quiet that my brave rises.
I am connected to my strength and my song.
I find peace and clarity.
It is everything that gives me strength to overcome that which hinders my heart to sing.
We were also asked to write a map towards stillness and peace.
I have called mine my BRAVE MAP.
What I need to do to gain perspective in moments of anxiety is this;
1) Acknowledge that I feel; afraid, overwhelmed, stressed, tired…whatever is the cause of my moment.
2) Breathe; Since being married I have found out that I hold my breathe quite a lot. Charl tells me in times of 'freakage' that I hold my breath. I need to take deep breaths and respond slowly. I have found this is even more important as a pregnant mum of a toddler.
3) Slow to speak; Because I am a communicator, I throw my words in defence in times of anxiety. I am a debater, I am quick at a good reply, so I can fight with my mouth. I need to stop speaking and take time to find my centre in the midst of these times. When I was in my career, one of my greatest weaknesses was the sniper email. I would respond so quickly to an email in defence, my emails became sniper fast and it was something I diligently had to change and acknowledge as a weakness. I am now a firm believer in approaching any conflict or disagreement in person or over the phone, email and text are a terrible way to communicate difficult conversations.
4) Write; When I feel my world starting to shake and tremble, if there is a moment where I feel afraid and overwhelmed, if I can process these emotions through writing and come to a place of; fun, celebration, dreaming, love or happiness. My peace walk and sense of brave increases dramatically. Rather than sitting there and mulling over and over that which is consuming me, when I process, when I write, when I allow myself to feel those feelings of anxiety but bring them over a bridge into a new space, my capacity to overcome is much greater.
5) Don't Blame; A huge weakness of mine is finding peace, through blaming others about that which is upsetting me. If I can find a scape goat then I find a place of peace. I need to change this and acknowledge my part to play in the dysfunction and the reason why I am overwhelmed or feeling undone.
7) Breathe again.
A shorter version of my peace map is this
Trust
Communicate
Let go.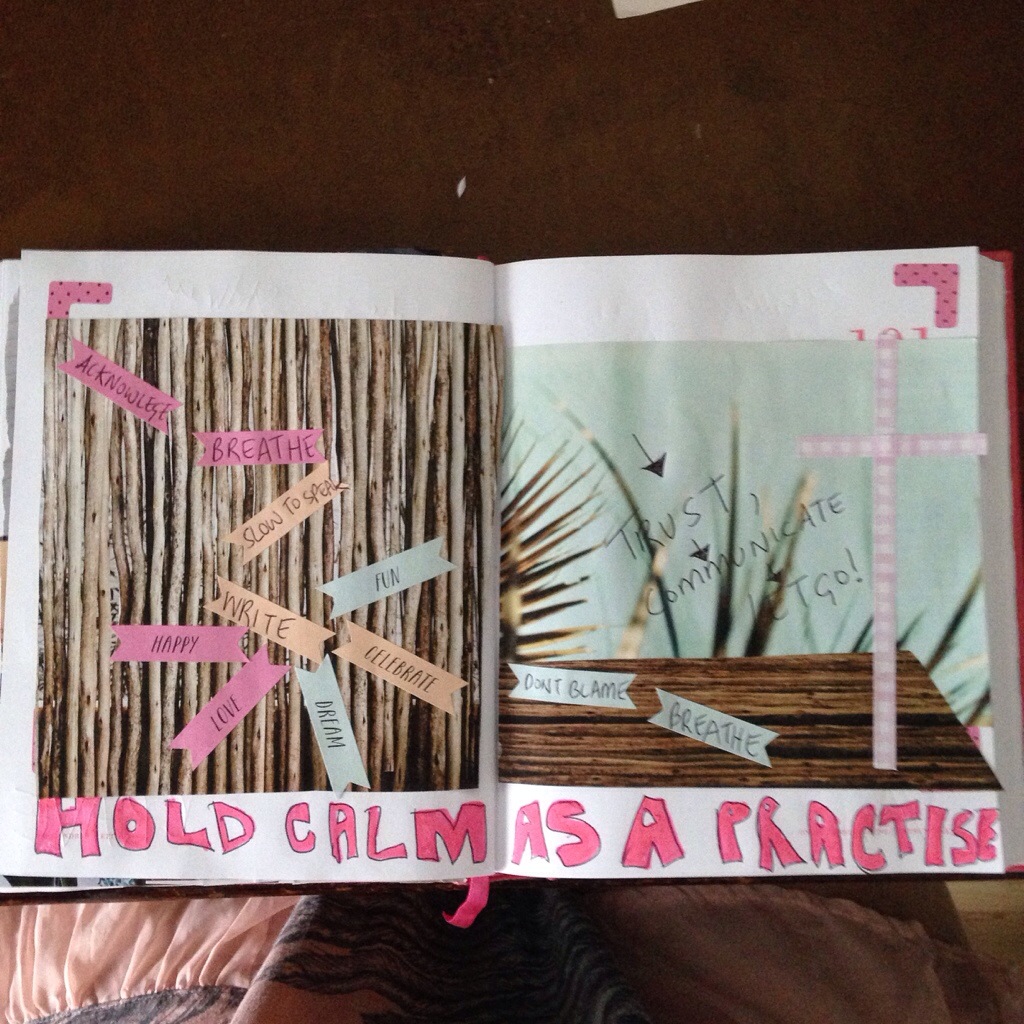 If you are finding it difficult to access your brave, to sit comfortably in a place of stillness and acknowledge the parts of your world that are overwhelming you.
Don't worry, I often do as well.
I hope the discussion I have started here about finding your brave, will switch on something that will empower you also to go on the journey of discovery to recreating a new way.
Speak tomorrow
All my creative love
Amanda