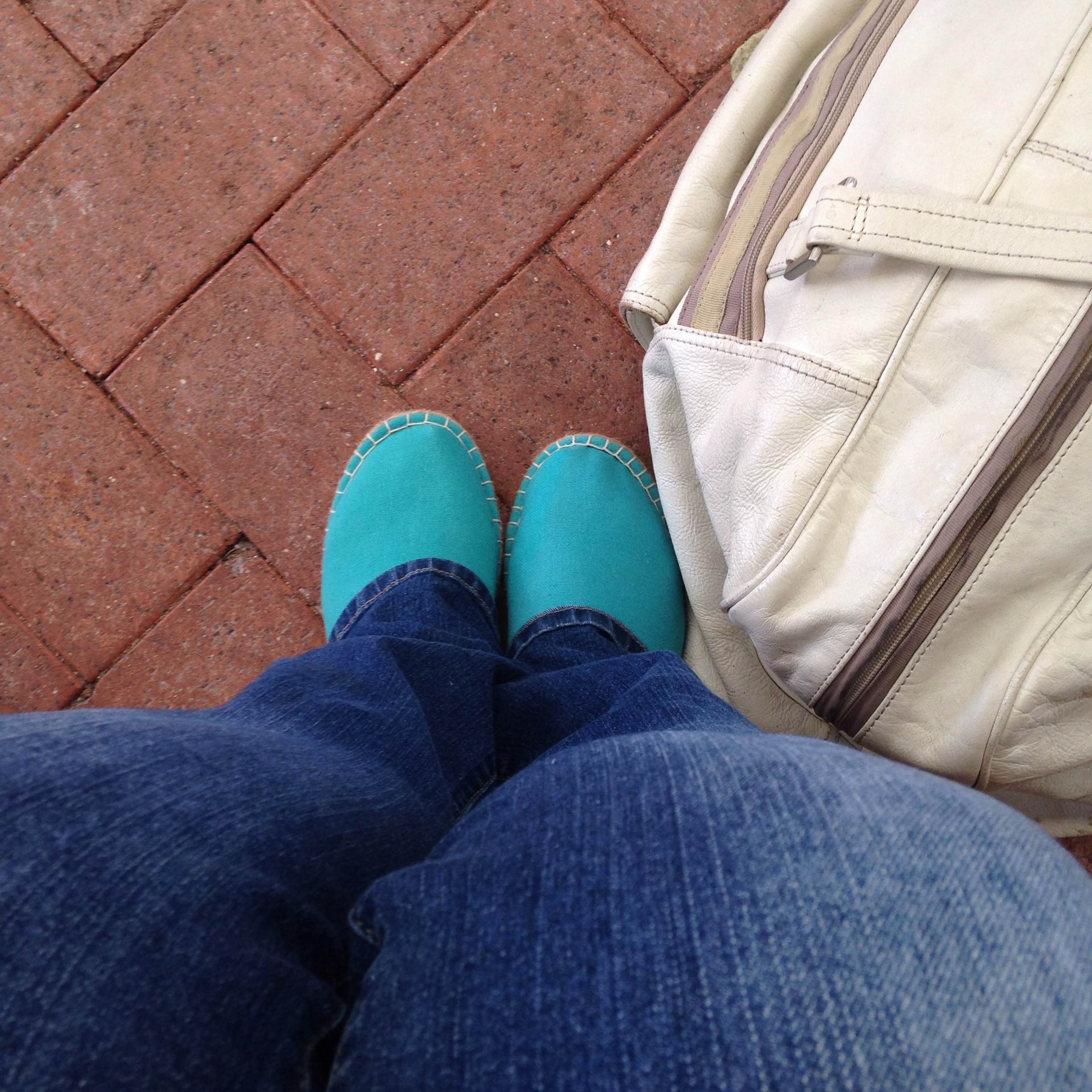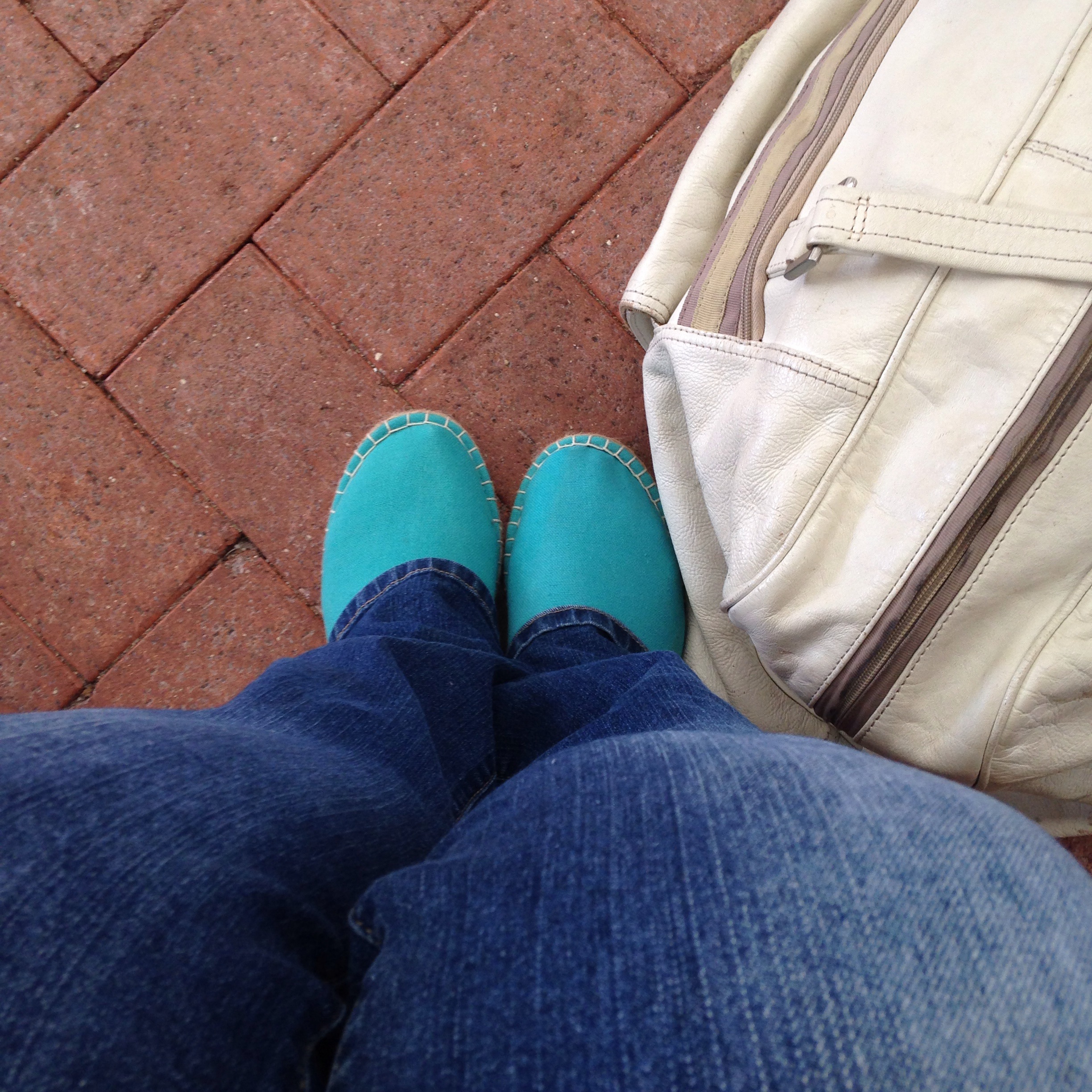 As I sit here waiting for the train I am reminded of the simple things that make my days peaceful.
Memories of our dinner last night with a group of friends, hanging for no other reason than company.
A short but valued sleep in this morning whilst my husband got up to our babes.
Whilst trying to do a yoga session at home this morning the delight on my sons face as he pretended to be my instructor and showed me the moves I needed to perform. (I declined at the forward roll on my yoga mat, oh to be three again.)
My sister and her friend who came to babysit last night and the sneaky drink we had at a wine bar before our scheduled dinner.
These brand new esperaildos that I found at my local op shop with the tags on for one dollar.
The smell of rain.
The cardigan I knitted sitting in my bag waiting to be worn if the weather turns.
The dance party that ensued with my family of four two minutes before I left the house with no tears or tantrums.
The twenty young women in leadership I'm going to hang out with this afternoon.
Basic.
Inconsequential.
Moments.
That make me smile by myself here on this train platform supremely grateful for the beautiful life that I have been graced with.
I am grateful.
All it takes sometimes is a go back to basics conversation with yourself and you will be amazed at what beauty lies in your ordinary
Amanda Viviers