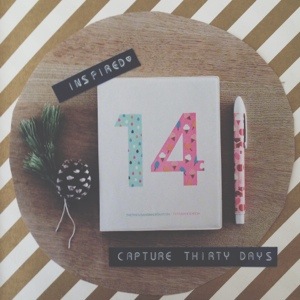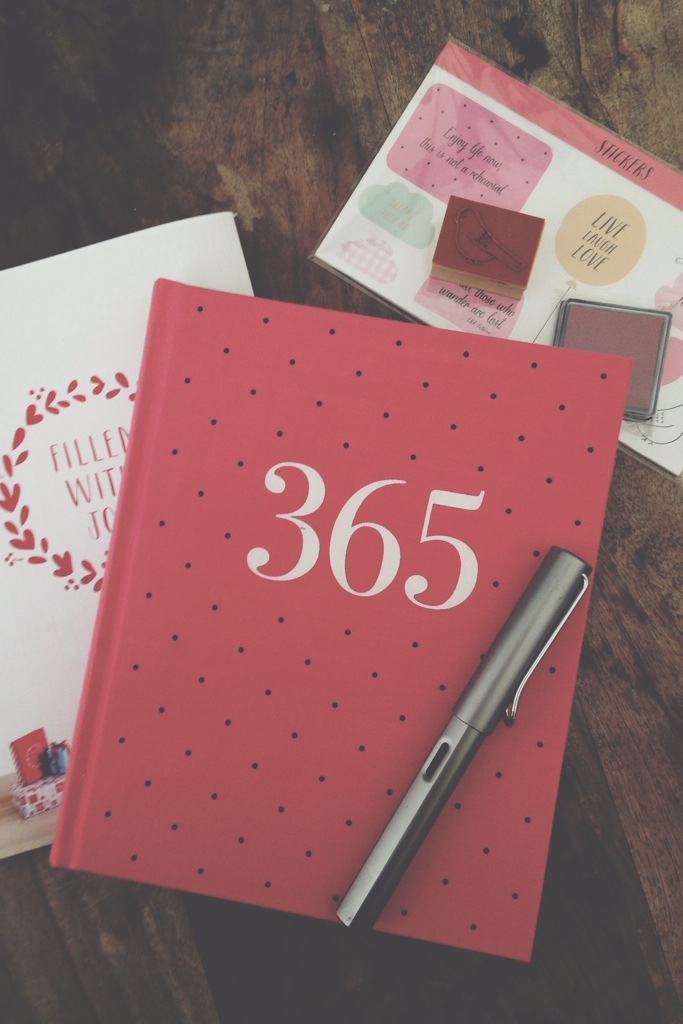 I have been thinking about 2014 already.
I know, don't be annoyed with me, but I wanted to start something that others could join in with me and unless we prepare it won't happen. Christmas kinda drains us of all our motivation and then we often limp into a new year. I think the best resolutions are those that are planned.
The banner I am declaring over 2014 next year is this;
2014: inspired
The dictionary describes the word inspired in the following way…
inspired:
of extraordinary quality, as if arising from some external creative impulse.

(of air or another substance) that is breathed in.
These two definitions really impacted me, considering my writings of late. Creative impulse, breathing in, extraordinary quality. All of these words have begun to speak to me about the potential of a new year.
Honestly the last few years have been terribly crazy.
I am ready for an inspired year.
Another dictionary described the word inspired;  'imbued with the spirit to do something, by or as if by supernatural or divine influence.'
As I have been thinking and praying about this project the reason why I believe I need to get it out there now, is I think it is going to be an amazing time of freedom and inspiration for the people that take part in it.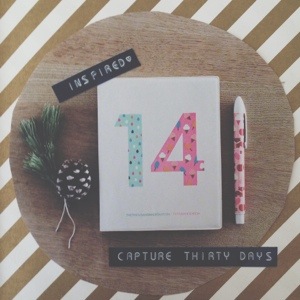 Here is what I am going to do…
I am committing to drawing, finding, writing, describing, looking for and visually representing something I have been inspired by everyday.
I have bought the Kikki K Journal 365 above to do it with and then I will take a photo and post it on Instagram and on here each day.
My goal is to capture the inspiration that is awaiting discovery.

I know there will be hard times, I know somedays it will be difficult with a 2 year old, but I am committing to it.
I want to ask you now, what will you commit to with me?
I will help you with accountability.
Think about it.
Is it write on your blog everyday?
Is it to take a photo everyday and post to Instagram?
Is it to exercise everyday and document it someway?
or do you want to join me by buying a 365 journal and write, drawing, scrapbook, visual journey our way through 2014.
I am asking you to commit by hash-tagging this #inspire14
I am believing that 2014 will be a completely different year for you.
One of inspiration and capturing moments, that fleetingly pass us by.
There is so much on the internet and in our homes that is discouraging, why don't you email me and commit to something positive together.
Email: amanda@amandaviviers.com
Another way to start the year well, is to use my book Capture 30 days of inspiration to begin your year creatively. It is a 30 day inspiration guide, to living a more creative life.
"I ask not for any crown
But that which all may win;
Nor try to conquer any world
Except the one within."

Louisa May Alcock
Let's conquer something together.
Inspired
Amanda