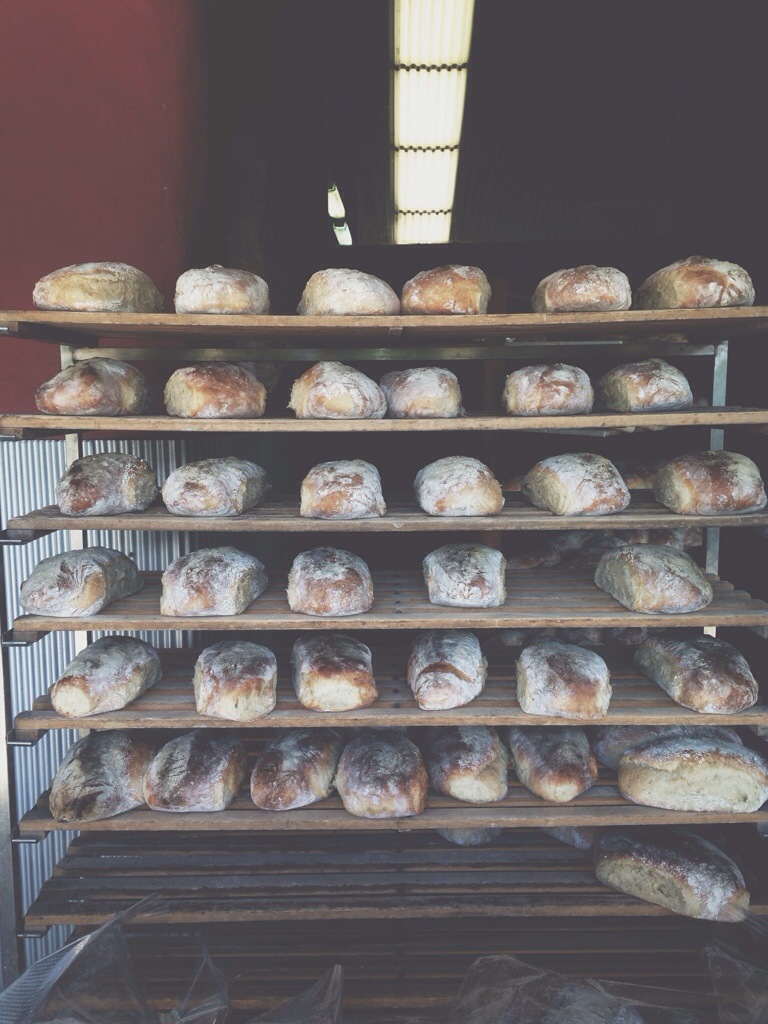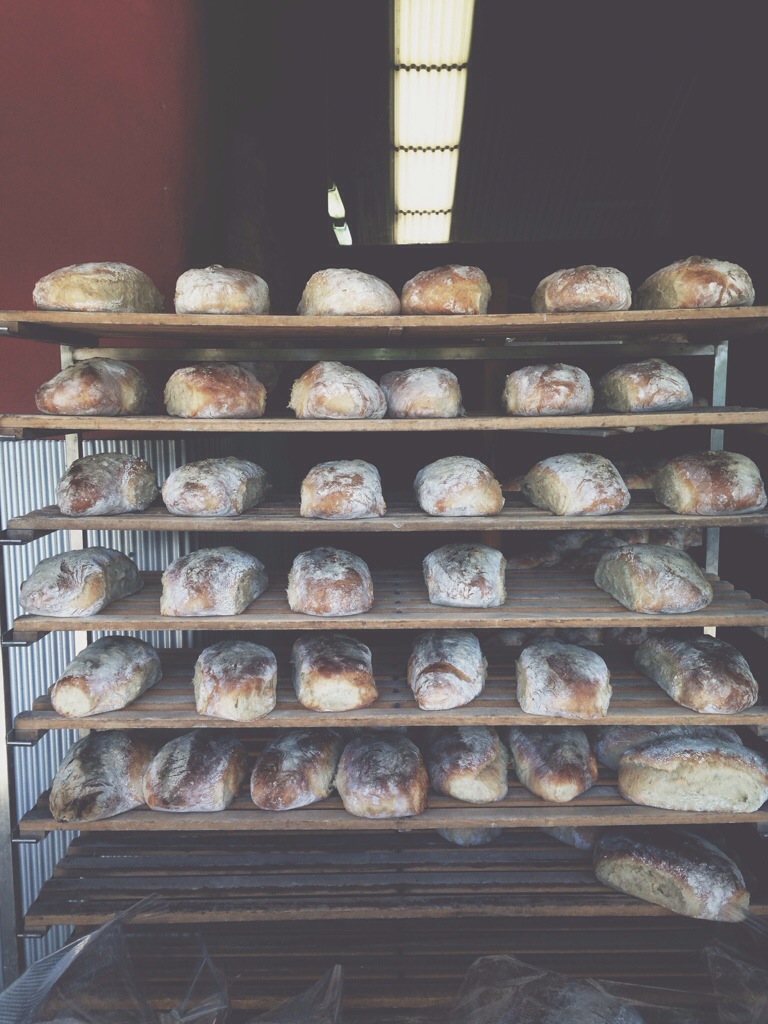 I am just finishing the last morsel of bread from a loaf I bought from the most endearing bakery I have ever encountered. Bread from 'The Yallingyup Bakery', is hand crafted, traditional wood fired. It is baked fresh every afternoon and available from the back yard operation every day at 4pm. We snuck each day down to the bakery awaiting the wholemeal sourdough and the honey fruit bread whilst camping south of Western Australia.
The daily ritual, which involved bread being sneaked from its paper bag as we trailed the bush paths home, was one of my favourite memories of my recent trip.
The company has opened a new restaurant in Fremantle that I can't wait to go and eat at 'Bread in Common'.
The name of this new venture, got me thinking about the beauty and the raw appeal of community. It also has made me think, this is truly what the church is meant to be.
The basics of community that is talked about constantly in the bible, is about bread in common. It's about sharing that which we have with another. Jesus left very little specific instructions from his teachings (most of his teaching was in parables and stories open to interpretation), but one instruction he gave was for the church to live in community, to live in communion. Communion meaning common union.
I often smile when I get people get so over the top about music being the only form of worship from the bible, when Jesus sat and ate with more people than he did break out a big band, fancy lights and a 4 point sermon.
When was the last time you sat down completely vulnerable in front of someone and just enjoyed their company as a form of worship, as a form of the church?
To take a simple cup of red wine (which would have been freely available) and a common loaf of bread and to break it together offering peace, hospitality and life.
How often do you share the basics, the simple things with people you want to do life with well?
Do you catch your dinner on the run with your family, whilst watching cartoons and cleaning up the duties of the day?
Do you spend time with your nearest and dearest, just breaking bread in common, for no reason other than their company?
When was the last time you invited someone over for tea and toast?
We were created to live in common union. A life lived in community is never without its problems, its difficulty and its challenge, but it is the place of growth that gives us a satisfaction that we are living the life that we were created to live.
Do you feel disconnected?
Do you feel isolated?
Grab a bottle of wine, a loaf of yummy bread, some delightful cheese and some cured meat, set the table and invite someone over.
Common union.
Community.
The raw, the frustrating, the glorious, the beauty, the pain, the challenge.
Camping this week, bringing life back to the basics, with friends, my community, has got me thinking deeply about what is important to me, in what I am looking for in community.
Don't close yourself off to the power of living life in common with others.
Break bread with someone this week, it will change your days.
Love
Amanda