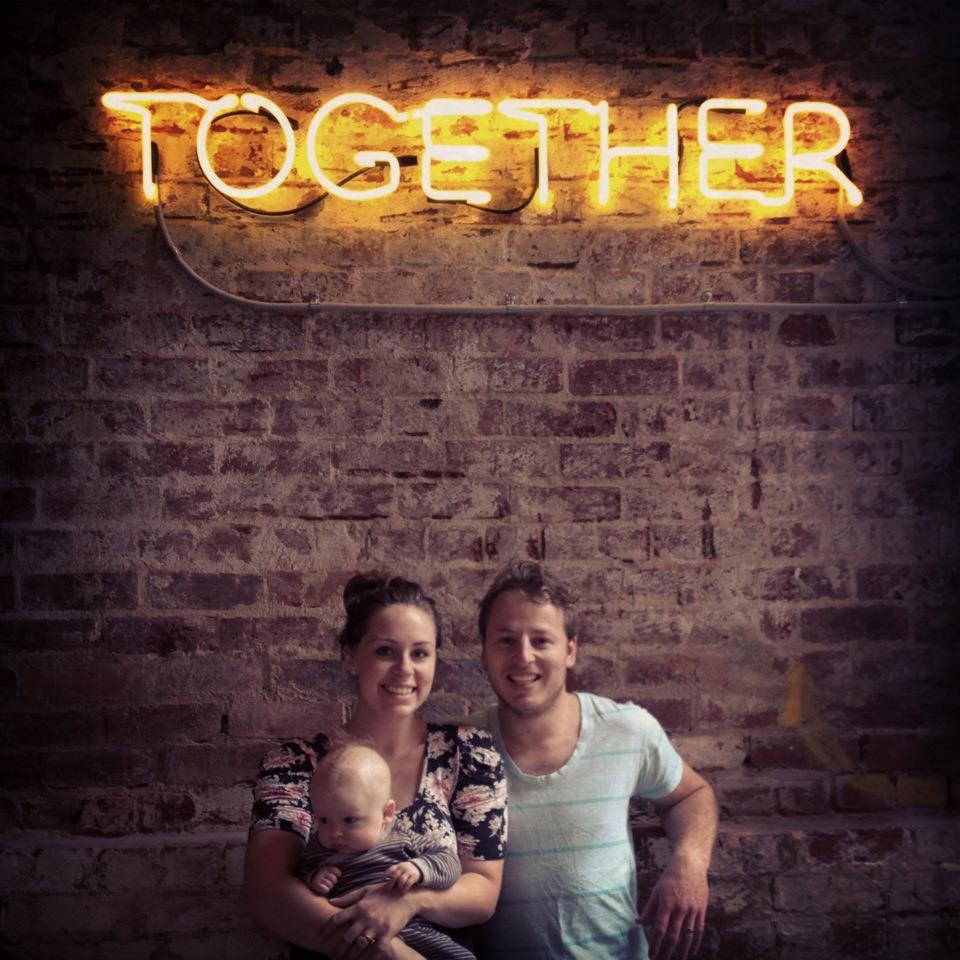 One of my dear friends Tim Bain, turned 30 on the first day of this month. His ever creative wife Bek, set 30 of his friends a challenge. Every day of February, we have each been allocated a day to encourage, inspire, hang out with, do something to celebrate Tim.
I met Tim over 10 years ago in Sydney (I have a feeling we may have met in Perth, in a speakers lounge at the Challenge Stadium, when I dropped a plate on the floor and he laughed at me ferociously.) But officially yes in Sydney. Fast forward the clock, he is now married, living in Perth, with two delightful children, leading a creative arts team brilliantly.
My ode to Tim for this 30th year of his life, is to encourage him to watch my top 5  TED video's at the moment for young creative leaders. If you are a leader in the creative arts maybe you too could write a comment of your greatest tips in leading creative people to bring change down the bottom of this post to inspire and encourage other leaders and mostly tim.
Hope you are inspired by these videos Tim. Happy Birthday. My 30th year was one of my favourites ever. Own it. You are an amazing musician, leader, teacher, encourager, dad, husband, friend. Grab a coffee and a little treat and I pray you are inspired to live the next decade with the noblest of pursuits leading people.
Drew Dudley: Everyday leadership
An amazing talk that shows simply how to redefine leadership so that you empower every person in your team to lead. I completely agree, that we make leadership so unattainable for people. The reason why you are struggling to find leaders, is you have made it impossible for people to believe that they can lead. Check this out. Stay humble, stay accessible, stay authentic. The best leaders are those that are everyday ones. Leave the titles behind, lay down the priveleges and hang out with the people. You will be a better leader for it.
John Maeda: How Art, technology and design inform creative leaders
To lead a creative team, we need to learn how art, technology, design and leadership marry together to change the way we communicate. Tim my favourite part of this video is when John talks about the old and the new combining together to speak a new language. It is easy to look to the old, the way we used to do things and traditionalise them, making them seem like that was the good old days or some leaders take the new creatively and throw away the old in pursuit of fresh innovation. I believe the best creative communicators, take the ancient and the modern and combine them to build a bridge to lead both old and new generations to a new space of inspiration.
Seth Godin: The tribes we lead
If you want to bring change, you need to create a tribe. If you are not leading change, I believe in the culture we live in you are not leading. Be bold and bring change. Ps- Im sorry for the balloon animal section. (Smile)
Rita Pierson: Every kid needs a champion
I have found in my leadership experience is there are many people who are a part of creative teams, who long to be acknowledged, who long to be encouraged. The creative innovator often brings their ideas and best in the midst of much vulnerability. So we need to be the greatest cheerleaders of our teams. Creative people need to be championed. If your people have stopped creating, then maybe you have stopped encouraging.
Ken Robinson: Do schools kill creativity
One of my all time favourite speakers. His teaching and books on creativity and education are profound. Even though you are not a school teacher, you are a teacher. If you are leading you are teaching. Teach in languages that your people understand. Teach creatively. Communicate with stories. Live inspired. Lead and teach the next generation in a language they understand.
 Tim and Bek keep on being amazing.
All my love
Happy Birthday Tim
Amanda